Photography, Scott London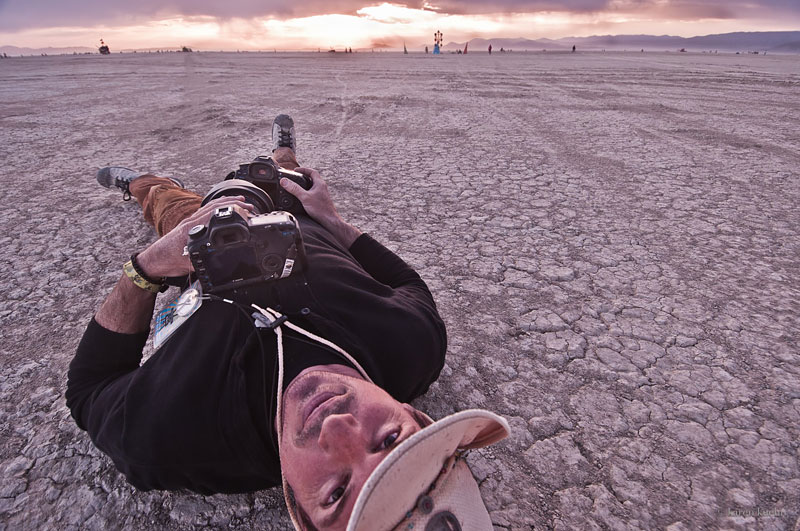 Scott London is a San Francisco-based photographer whose images have appeared in books, newspapers and magazines worldwide. His publishing credits include Rolling Stone, Vanity Fair, Newsweek, The Atlantic, GQ, Architectural Digest, the New York Times and National Geographic Traveler. His work has also been the subject of features in Wired magazine and on CNN and the Discovery Channel.
Scott is perhaps best known for his images of Burning Man, a series spanning over a decade of work. The photographs appear in the bestselling coffee-table book, Burning Man: Art on Fire, a collaboration with writer Jennifer Raiser and fellow photographer Sidney Erthal. It first appeared in 2014 and is now available in a new and expanded Second Edition.
Scott's work has also been exhibited at museums and shows across the U.S. and Europe. Highlights include the "Living" exhibition at the Louisiana Museum of Modern Art in Denmark and the "Art in an Ephemeral Age" show at the Institute of Art and Ideas in England. Several of his photographs were featured at the Smithsonian as part of the 2018 "No Spectators" exhibition at the Renwick Gallery. The show is now at the Cincinnati Art Museum (through September 2, 2019) and will travel to the Oakland Museum of California later this year.
In addition to his photography, Scott is known for his print and radio journalism. He has contributed to many books and magazines and is the former host of "Insight and Outlook," a weekly cultural affairs program heard on National Public Radio stations across the United States. (He has a separate site for his journalism and other work at scott.london)
Scott was born in Washington D.C. At the age of five, his family moved to Stockholm, Sweden, where he was raised and educated—and where, as a teenager, he taught himself photography. He returned to the States in his mid-20s and eventually landed on the West Coast. It's been said that America is built on a tilt and everything loose slides to California.
Gallery
"We don't need a blueprint, we don't want a master plan, we just need to practice the skills and create the kind of spaces we want to live in, and share them."