Rolland Smith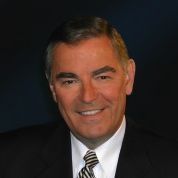 Rolland Smith has over 40 years of broadcast and television
production experience. He is former news anchor at WWOR-TV in New York
and at WCBS-TV also in New York.
Smith first joined WWOR-TV in 1988 from the CBS network where he was
co-host of "The CBS Morning Program," a 90-minute talk and news
broadcast. Smith left WWOR-TV in 1993 to work for NBC in California. He
returned to Channel Nine in 2000.
Smith calls himself a storyteller, but he is the consummate broadcast
journalist. His skills as an anchorman, commentator, reporter, writer
and producer have earned him numerous awards and honors.
He is the recipient of eleven Emmy awards. The National Academy of
Television Arts and Sciences has honored him 35 times with Emmy
nominations. His weekly commentaries for have earned him an Emmy and two
Emmy nominations for writing.
Smith is an author of two books of poetry. Quiet Musings, published
by Sunscape Publications, was nationally released with critical acclaim
in August 1995. Encore – The Poetry of Nature, also Sunscape
Publications, was released in October 2001. In November 1996 he released
a CD called "Syl.la.bles".
Smith joined CBS in 1970 as a correspondent and anchor for WCBS-TV.
He served as co-anchor of "The Channel 2 News at Eleven" from April 1973
to September 1986. Smith also anchored the "Channel 2 News at Six" from
July 1976 to September 1986. He also anchored the station's public
affairs documentary series " Eye on New York". He served as moderator of
WCBS-TV's weekly public affairs program, "Public Hearing" from 1976 to
1984. He wrote and anchored a twice-weekly syndicated radio feature
called "Footnotes" for CRD, a division of the CBS Radio Network, which
was broadcast on various affiliate stations and the Armed Forces Radio
Network from 1982 to 1986.
Prior to joining CBS, Rolland Smith worked for Metromedia Television
in Washington, DC, as White House and Capital Hill correspondent and was
subsequently transferred to New York, as co-anchor of the WNEW-TV Ten
O'clock News where he also served as an accredited United Nations
Correspondent for the Metromedia Group.
In 1968 Smith reported from the front lines of the Vietnam War during
the height of the "Tet Offensive". His war zone coverage took him from
the Mekong Delta to the DMZ, for Corinthian Broadcasting.
Rolland Smith counts among his memorable assignments and professional achievements:
• The distinction of being the first journalist to accompany the US
Geological Survey Team inside Mt. St. Helens after the volcano erupted.
• Covering the visit of Pope John Paul II to Ireland and the United
States and an exclusive televised conversation with the Pope in Rome
during coverage of a Vatican Consistory.
• Anchoring separate town meetings with President George Bush and President Bill Clinton
• Flying an F-16 in simulated combat maneuvers to explain to viewers
what they were seeing from official footage during the Gulf War.
• Anchoring the International feed of the 1985 "Live Aid" concert for
over 11 hours to an audience in excess of two billion viewers in 107
countries.
• In May of 1986, Smith anchored the two-hour worldwide broadcast of "Sport Aid".
• Following the Moscow Summit of May 1988, Smith anchored a two-hour
international radio simulcast of a joint United States-Soviet Union
panel.
• In an effort to raise the world's awareness of environmental
dangers, Smith anchored "Our Common Future" in June 1989. This five-hour
television special, live from Lincoln Center, New York and Tokyo,
Japan, brought together a variety of world leaders and performing
artists to increase environmental awareness.
• Anchored and wrote a live two-hour broadcast from Moscow entitled
"Earth Alert: A Global Forum". The global broadcast was carried
simultaneously on Intelsat and Inter-Sputnik and was part of a five-day
conference held in Moscow, where world leaders gathered to discuss
serious environmental issues facing the world today.
• A journalist participant with the Global Forum on Human Survival at
an Oxford College Conference of spiritual and parliamentary leaders.
Rolland Smith has covered the national political conventions since
1968, and he has conducted interviews with many world figures and
political leaders. Smith's many documentary credits as writer, producer –
reporter include "Nuremberg – Reflection and Resonance," "The
Survivalists," "Reflections on the Hudson," "The Bermuda Triangle,"
"Lady Liberty," "Joe Clark – The Myth and the Man," "Great Teachers,"
"Social Insecurity," "The Remarkable Mr. Mills," and dozens of others.
In addition to Smith's on-air accomplishments, he is the former
President of the Foundation for Global Broadcasting, a non-profit
organization encouraging the use of television and radio to further
cross-cultural understanding.
Smith has served as an Adjunct Professor of Electronic Journalism at
William Patterson College and Montclair University, both in New Jersey.
He has also served on the Board of Directors of Caldwell College. He was
also on the advisory council for the Graduate School of Business,
University of New Haven in Connecticut and served on the Communications
Committee, Ulster County Community College in Stone Ridge, New York.
Smith is a member of the National Association Television Arts and
Sciences (NATAS), The Friars Club, and has been elected to membership in
New York's Explorers Club. He is a naturalist, a poet, a commentator, a
skier and golfer and a licensed pilot.
He lives with his wife Ann Gormley Smith in the Hudson Valley.