Philomena O'Dea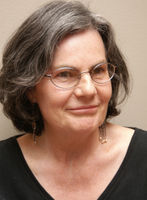 Philomena O'Dea is a photographer with a passion for nature. She
exhibits at the Piitsburgh Filmmakers, Pittsburgh Center for the Arts
and the Philadelphia Center for Emerging Visual Artists. She has an MPH
in International Health and her eclectic work experience has taken her
around the world serving as a health project manager in The Sudan, a
refugee camp coordinator on the Thai-Cambodian border, and as a
nurse-midwife in the Peruvian Amazon and in East Africa.