Paulina M. Alanis, MA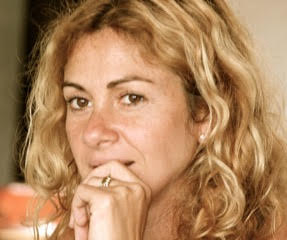 I am a spiritually driven explorer of the multi-dimensional self, through my strong spirit I inspire others to make things happen. I have a Master's degree in Integral Theory from John F. Kennedy University. Through my studies I discovered the hidden aspects of the self, integrated practices for compassionate living and explored the depth of the soul. I am trained to be a professional coach by Integral Coaching Canada. I use a dynamic systems approach to change, to bring about change and to pursue change with resilience with an integral focus. I feel inspired by observing change happen. I have also been trained in craniosacral massage at Bastyr University (Seattle).
During my master's degree and through my coaching practice, I've developed a transformative coaching method that includes various practices like shadow work, cranio-sacral massage, nutritional support, mindfulness, inquiry, plant medicine and healing rituals to support the client through transformation. I apply a personalized approach focused on the client's needs/characteristics and unique process we work together allowing transformation to happen within fluid boundaries, within multiple ways, states of consciousness and stages of development.
Living the transformation is about leaving the comforts of beliefs, relationships and conditioned patterns that have hold our identity in a fixed way. Surrendering allows us to relax into the present moment and acknowledge what needs to be experienced, what needs to be let out so that it can be integrated into a more wholesome way of being. I work with clients supporting them through the challenges of resistance to change, transformation and relaxing the identification.
Shamanism and plant medicine have been an important part of my development of coming into my true self. I integrate shamanic practices as part of my integral life practice and into my coaching and workshops. I've received the nine rites of Munay-ki. I also received training from the Foundation of Shamanic Studies (Core Shamanism by Michael Harner). I focused my master's studies in Shamanism, altered state of consciousness and plant medicine.
I am from Monterrey (Mexico) and consider myself a nomad traveling and residing between Mexico, USA and Europe. I am the mother of a beautiful and creative young woman that inspires my heart. Some of my main personal practices are yoga, nutritional balance, non-duality, Dzogchen and plant medicine. www.trueisense.com