Jeff Finlin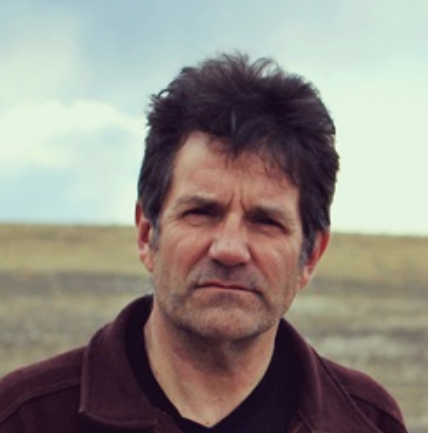 Born in Cleveland Ohio, songwriter and writer Jeff Finlin was the grandson of Irish railroad workers.  Jeff has parlayed the insatiable urge to travel into a catalog of 15 records. His song "Sugar Blue" was featured in The Cameron Crowe classic film Elizabethtown. He was the opening act for Steve Earl's 2000 tour and was invited by Sir Paul McCartney to partake in his Buddy Holly Tribute in London.
The Chicago Sun-Times writes of Jeff, "Finlin writes with the minimalist grit of Sam Shepard and Raymond Carver. Tune in for an elusive magic." According to Jeff, the songs come to him, he is just the conduit, he merely channels them and writes 'em down.
Jeff has struggled with addiction to alcohol throughout his career. It was not until he paired AA with yoga that he felt his recovery truly began.  In 2017, Jeff, newly certified as a Yoga for Recovery Counselor, founded RecoverYoga, a therapy and consultation program.
Jeff has written two books of poetry and prose and a book on yoga and recovery. He has written extensively for the East Nashville Magazine and has been published nationally in American Songwriter. Jeff is currently working on another yoga book, and he continues to write music, tour, and publish his work. He also provides counseling, mentorship, and workshops designed for recovering addicts and alcoholics, for adult children of alcoholics (ACOA), and for those healing from Post-Traumatic Stress Disorder and other forms of trauma and life tribulations. Visit www.jefffinlin.com for more.
Journal Article
I had to consume everything. I had to try every possible avenue of filling the God-sized hole from the outside before I could even fathom the possibility that the emptiness and energy swimming through the cosmos was the same emptiness and energy swimming inside of me.