Jason Bender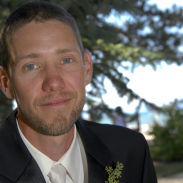 Jason Bender is a policy analyst at the Global Commons Trust, a
nonprofit that provides consultative services for social charters and
commons trusts. A global commons advocate for many years, he previously
worked in international negotiations at the United Nations Commission
for Sustainable Development.
Article
The recent BP oil spill was a huge disaster, yet the Gulf of Mexico has long been an abused ecosystem. For decades, the Mississippi River has drained pollutants into the Gulf from nitrogen rich cornfields, chemically-treated golf courses, oil-polluted parking lots and sewage runoff. The Gulf is home to a huge and aging oil/chemicals infrastructure, including nearly 4,000 drilling and production platforms. Critical habitat for shrimp and fish is jammed together with heavy industry. Believing they need both industry and habitat, the loyalties of the local people are often conflicted: their voices often silenced. To re-energize them, new ideas are needed.