Diane Hendrickson Winder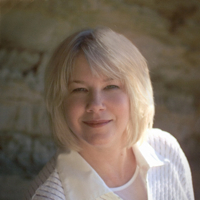 Born in the Connecticut River Valley in the US, Diane is a biologist, writer and lecturer who has served leaders in corporate and educational organizations for over three decades. She is widely respected for her work in multidisciplinary fields from science and sustainability, to human rights and healthcare, and spirituality and social change. Deeply influenced by world cultures and wisdom traditions, she writes, teaches and speaks about how we might communicate in ways that restore balance, harmony and wholeness.
Diane is co-founder and designer of The B-Cool Program for Boys and senior supervisor of coaching for Full Circle Family Coaching. She earned a BSci (hons) in Biology and a post graduate diploma in Microbiology and Clinical Science. She is the author of several hundred publications. Diane is a great aunt with family across the United States.

Award-winning executive consultant to U.S. Fortune 100 Organisations
Former national vice president of the United Nations Association of New Zealand (UNANZ); NZ delegate at UN DPI/NGO Conference on Climate Change
Member of UNIFEM, Women's International League of Peace and Freedom, Human Rights Network, Sustainable Business Network; Trustee for Sustainable North Trust; Life Member of the Sierra Club
Co-founder and director, The Sephira Institute