Alan Levin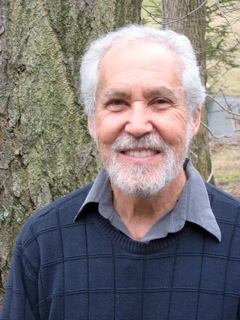 Alan Levin became licensed as a psychotherapist in1985, integrating the wide scope of his work with individuals and groups. His studies and teaching have included meditation and shamanic practices for over 45 years. In 1990, he founded Holos Institute, a California non-profit corporation, in which he trained and supervised intern therapists focusing on bringing together spirituality and psychology and the study of ecopsychology. In January of 2004 he moved from the Bay Area in California to the Hudson Valley, New York and married Ginny Brooke.

He has been on the faculty of the California Institute of Integral Studies, John F. Kennedy University and the Institute of Transpersonal Psychology, teaching approaches to the treatment of addiction, group therapy, Jewish Mysticism, and the integration of psycho-spiritual development with social/political involvement.

In his work, Alan integrates awareness of modern research in psychological studies with ancient wisdom teachings. Psychology helps us understand our mental and emotional patterning and make adjustments in behavior and communication that improve the conditions of our relationships and other areas of our lives. The ancient teachings bring us in touch with the deep spiritual calling to awaken to our true nature in which the only peace we can really know is found.

This integration of psychology and nature-based spirituality is known as transpersonal psychology or ecopsychology.  As part of his focus with ecopsychology, Alan has extensive experience with Vision Quests for rites of passage and personal growth.

His most recent focus is on holistic activism to address the community and global issues we face.
Journal Article
Viewing humanity as a species trying to find its way towards balance gives us a less judgmental and more empathic view of the political struggles that polarize and separate us.