Building the Ark of Consciousness

April 11, 2023 Kosmos Community News
Dear Reader,
Building the Ark of Consciousness is a phrase I keep considering as both a metaphor and a practical plan for saving what must be saved for future generations. Sharing this phrase with others, there is often an immediate resonance. Each of us has ideas about what is most precious and must go in 'the Ark'. Here are a few:
"Radical forgiveness"
"Forests, birds and pollinators – biodiversity"
"Food and water security"
"Literal seeds – heirloom seeds"
"Holistic health practices"
"Diverse ways of being in community"
"The unitive mind of love"
"Permaculture/regenerative culture"
"Ancient wisdom"
"Children and childhood"
"Beauty"
"Books, art, music and stories"
"Life-affirming technologies"
"Scientific understanding of a living Universe"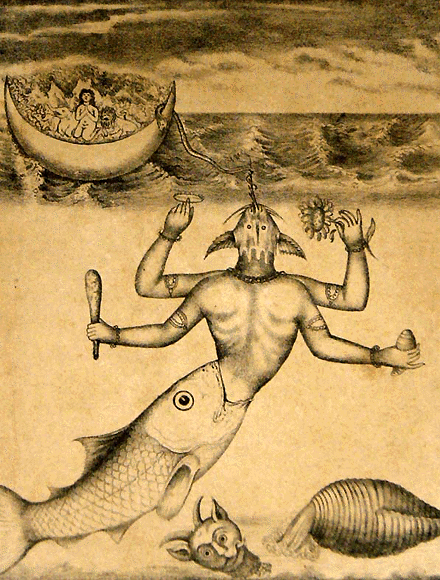 The story of the Vessel and the Flood is found in many cultures, including the earliest one from the ancient Mesopotamian epic of Gilgamesh. In it, Utnapishtim is instructed by the god Ea to build a large boat to save his family and many animals. In Hindu mythology, it is Manu who is warned and instructed by the god Vishnu to build a boat. In an ancient Greek version, the only survivors are Deucalion and Pyrrha, while in the Norse telling, it is the giant Bergelmir who survives the rising waters.
The Hopi people have a story in which the people are saved from the flood by a deity named Masauwu, who instructs them to hollow-out a reed and climb inside. The Ojibwe people tell a similar tale, as do the Yolngu people of Arnhem Land in Australia. 
Our Ark of Consciousness is, in part, an energetic vessel shaped by the shared aspirations, values, and actions of people of goodwill around the world. It is an intangible construct representing our expanding collective consciousness. But I think it can also be a rallying metaphor – an organizing principle for the many among us working so hard to protect and preserve what is most sacred and alive. It is not a story of sole survival, but rather of world soul survival.
Each person has the capacity to contribute to the Ark by engaging in work that reflects and reinforces the principles of empathy, unity, and regeneration. These actions manifest in myriad ways – promoting social justice, stewarding nature, supporting those in need, peacebuilding, and many others.
We begin by asking:
What is my work now? What am I called to share?
What wisdom can I contribute?
In a Kosmos Circle, someone suggested the Ark is also an "Arc" or bridge from this era to a future one, a conduit for our descendants to learn from our successes and errors – the transfer of essential knowledge from our current time to future generations. It also called to mind Reverend Dr. Martin Luther King, Jr's declaration that "the arc of the moral universe is long, but it bends toward justice." Positive change may take a long time, but it does happen. Another person mentioned the 'lost' Ark of the Covenant, representing the physical manifestation of the Divine on Earth. 
I want to also acknowledge and thank Andrea Mathieson (in our True Mirror Circle) for her flower essence called "Building the Ark" which had a transformational effect when I engaged with it. I didn't know much about flower essences before, and they are just one of many wisdoms Andrea shared with me.
In the months ahead, while I continue to facilitate Kosmos Circles and embark on a listening journey to meet with groups and individuals in the Kosmos ecosystem, we will explore this metaphor together as we seek new ways to work cooperatively. 
Ultimately, the Ark of Consciousness is neither an abstract concept nor a physical artifact; it is a manifestation of our collective will to survive and thrive, born from the countless compassionate acts of individuals. By recognizing our expanding consciousness and embracing our capacity to contribute wholeheartedly, we collectively build the vessel that carries us to the other shore.
In Peace,
R. Fabian
New models for Kosmos
In the weeks ahead we will finalize an interim format for Kosmos Journal that focuses on a shortlist of essays and media we consider essential. Subscribers at the 'free' level will continue to have access to the new Journal, as well as our complete archive. However, a login will no longer be required. An enhanced membership level will be offered to all supporters who wish to go deeper and participate in new initiatives, including Kosmos Circles, online courses, and special invitations to reading groups with Kosmos authors. All current subscribers at the $30 level and above will automatically be enrolled as enhanced members. More on this soon.
This Kosmos feature mirrors a posting by Charles Eisenstein on Substack, titled, On the cusp: a trialogue about the future of AI (and humanity). It is presented in collaboration with the authors. 
"A regenerative future of AI cannot be dictated from the halls of power. It is not the sole purview of politicians and technicians. It demands sincerity and a broad vision that encompasses our wholeness. It needs visionaries, healers, ecologists, storytellers, indigenous wisdom.
Those of us who are able to weave the vision now are holding the door open for the rest. And as Charles has pointed out in his work, the more people resonate with a story, the more powerfully attractive it becomes.
The dangers of AI — to name but a few: disassociation, misunderstanding, alienation, disinformation, atrophy of embodied capabilities, surveillance, replacement of human creativity — are not new. They are not unique to machine learning models. They must be addressed in the depth of their historical context.
The "Alignment Problem" that is now a central concern of our time is a reframing of the age-old question: how do we align our technological development with our lived values? In other words, how do we align our intellect with our intuition? 
The difference is that the imminent disruption of our lives is compelling us to collectively find the answers. It's no longer a philosophical indulgence or a hope for future generations. It's here, now, life-or-death." – Freely 
Kosmos Circle Exercise | My Life as a River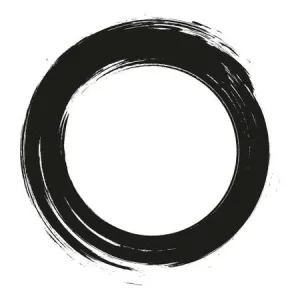 At the start of the year, we began to formally organize Kosmos Circles. About sixty people are now enrolled in Circles and meeting monthly for one year! So far, it has been nourishing and inspiring for me, Kosmos and hopefully for all participants. 
While we are at full capacity presently, I thought some of you might enjoy this "Watershed" exercise.
Draw a picture (or express in some other way) the story of your life as the journey of a river. This can be a simple pencil sketch or something more elaborate. It's up to you.

Here are some questions to consider as a guide:

where are your headwaters?

when did smaller streams and rivulets (influences) feed you?

where did something impede you or cause you to change direction? (obstacles)

have you ever merged with something bigger than yourself? (confluences)

when were you 'in flow' with your sense of purpose? did it feel fast or slow?

what is the quality of your journey now? 

Where are you going?

(noting segments that represent decades of your life might be helpful!)

Is there another way of telling or reframing your life story? What about as a garden? Or a garland of flowers? 
Kosmos and the United Nations NGO Major Group Unitive Cluster
Joni Carley, Kosmos Representative to the UN, has played a major role shepherding the creation of the The United Nations NGO Major Group Unitive Cluster, focused on unity and grounded in advances in science that confirm the holistic integrity of life on earth. 
This emergent understanding of the unitive nature of all beings, which is coherent with most religious and spiritual teachings, provides fundamentally new ground for factoring the reality of global interdependencies into accelerating progress on the SDGs. 
The purpose of the Unitive Cluster is to serve as a platform for collaborative, transformative convening and intervening toward a more unified world and to provide a unitive context for UN interventions on the cross-cutting issues that reflect the integration, intersectionality, indivisibility and interlinkages of all SDGs.
The cluster was initiated by the Evolutionary Leaders SDG Thought Leaders Circle, a coalition began convening and expanding in April 2022 and was formally recognized as the UN NGO Major Group Unitive Cluster in December 2022.
Excerpt from the Unitive Narrative
"A new paradigm, based on scientific breakthroughs, with evidence at all scales of existence and across numerous fields of research, is revealing a radically expanded perception of the world. It is converging with universal wisdom and spiritually-based teachings, and in realizing the unified nature of reality, calls for a collective evolutionary shift of consciousness and the emergence of an inclusive interspirituality which provides essential practices for awakening to this unitive consciousness. Central to its unitive narrative is the recognition of our interbeing; our interconnectedness, interdependence and belonging with the whole community of our planetary home, Gaia, and with the entire Universe.
Revolutionary insights are discovering a Universe whose appearance emerges from deeper levels of causation. A Universe that not only exists and evolves as an entirely unified and innately sentient entity, but that, meaningfully and purposefully, exists TO evolve; from simplicity to complexity and diversity, toward ever greater levels of individuated and collective self-expression, self-awareness and conscious interdependence.
Above all, multiple scientific disciplines are concluding that mind and consciousness are not something we have but rather, what we and the whole world fundamentally are."  by the SDG Thought Leaders Circle
---