New Pathways for Kosmos

February 8, 2023 Kosmos Community News
Dear Reader,
A journal for transformation must embrace its own. Since I accepted stewardship of Kosmos five years ago, a lot has happened. Everywhere, people of goodwill and countless groups, large and small, are awakening to our unitive nature and deep interconnection with all Life. While we can point to the many signs of societal collapse, we know that dissolution is just one part of the greater Cycle. Profound change is simultaneously activating a new vibration in consciousness, like tightening a string gives it a higher frequency. When we attune to that, we allow our inner state to shift. Such is the moment for Kosmos.
Everything transforms. The branches outside my window are bare now, but soon will quiver with tender green leaves. Ice melts, evaporates and becomes cloud again. Our bodies change. Our world is changing. It can be disruptive and painful. Yet, it also softens us for what lies ahead. How the next decades unfold is, in many ways, beyond our control. But maybe 'controlling' isn't the way forward. Sometimes we have to stop and listen, let be, humble ourselves in admitting we don't have all the answers, endure ambiguity and learn to see the world anew with eyes of compassion. Only then is correct action possible.
I don't have all the details for you, but 2023 is a year of transformation for Kosmos. It begins with listening in shared presence with you through our Kosmos Circles, and with our thought partners around the world as part of a planned Listening Tour. It includes up-lifting from a journal to an ecosystem where members can find the support and inspiration they need to connect, heal, take action, and walk together on the path of transformation.
I ask for the support of the Kosmos Community as we take these steps together.
In Gratitude,
RF
PUBLISH IN KOSMOS 
New Submission Guidelines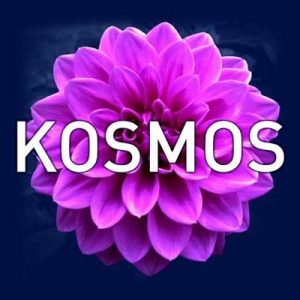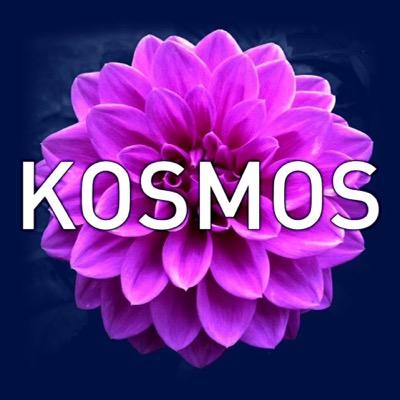 Kosmos Quarterly is transforming and may manifest in coming times as a more frequent publication with a focus on in-depth articles, a news digest and podcasts. In this transitional phase, we invite you to submit works on a rolling basis.
We welcome your thoughtful submissions. We want to amplify your deep analysis and regenerative thinking in the fields of spirituality, governance, education and justice, and promote intentional ways of living in harmony with all beings and as global citizens. While we do not promote specific religious views, Kosmos is spiritual in nature and we embrace all faith traditions grounded in goodwill.
The ideal submission is based on your direct experience of transformation – this might occur through personal practice, art, beauty, nature, science, in a relationship, in community, at an organizational level or in some other way. If you are consciously living a path that supports your transformation and the transformation of those around you, we would love to hear from you. For example, maybe you are deeply engaged in the work of Earth justice, supporting Indigenous rights, or the rebalance of wealth. Or perhaps you have transformed fear, grief or trauma in a way that you feel could support others experiencing their own dark night of the soul. READ MORE ON OUR SUBMISSION PAGE
JOIN A KOSMOS CIRCLE 
Monthly meditation and sharing in the spirit of Kosmos
Kosmos Circles are meeting! We are an evolving group of associates working together to widen our vision for possible positive futures that align with the needs of all beings and the Earth. We meet online monthly to reflect and practice together. Our practice consists of a 12-minute silent meditation, brief readings, and sharing in circle. All are welcome.
Express your aspiration to join (or facilitate) a Circle at info@kosmosjournal.org, subject line: "Kosmos Circles"
ESSAY ON SUBTLE ACTIVISM 
Navigating the Storm of Global Change
By David Nicol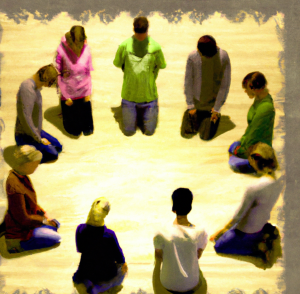 "…When a group of sovereign individuals voluntarily pool their consciousness together to form a coherent group field, they access depths of compassion, love, and courage exponentially greater than any one individual can reach on their own. As a result, the field becomes a conduit for healing powers of extraordinary magnitude.
This principle has been at the center of my work for over a decade. When working with groups in this way, it becomes obvious that the wisdom and power of the group field has the potential to help transmute not just the personal traumas of individual participants but also our collective historical wounds. The profundity of the field introduces a crucial dimension of depth that enables us to touch these historical wounds with compassion, without becoming overwhelmed or reactive.
Such a process also tends to make clear that, in the depths of our being, we are all embedded in relational fields that carry trauma. Some of us might have inherited circumstances that enable us to manage those wounds more effectively than others, but the deeper we go in our healing journey, the more we realize that none of us can escape the traumatic history of human conflict. While it can be crucial to acknowledge the differences in our cultural situations, past and present, ultimately we share a spiritual wound of separation that can only be healed by an experience of profound belonging. Recognizing this, we become intrinsically motivated to help liberate each other." MORE
ARTICLE ON MEANING
Fear, Freedom and the Queer World of Quantum Mechanics
By Steve Brett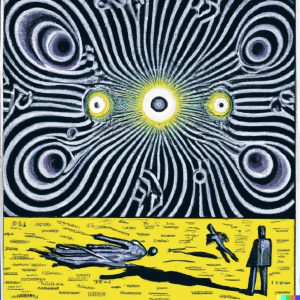 "…There has been much lambasting from within metamodernism about the so-called, "magical thinking" of New Age spirituality, and with good reason. But what exactly do we mean by magical thinking? Is it anything that doesn't conform to classical science? I think we can all agree we need a much richer account of what it means to be human than the one we have now. I raise this question partly as a result of my personal experience. While exploring the relationship between consciousness and culture in a spiritual collective grounded in years of serious spiritual practice, some very 'strange' things occurred. We experienced many times what I can only categorize as quantum non-locality, where breakthroughs in individual and collective consciousness in one part of the world, were shortly after re-produced spontaneously in another part of the world. "Distance loses its objectivity—its edge—to pressing questions of boundary and connectivity". (Barad) But this was not the connectivity of technology that Karen Barad is referring to here, but of consciousness itself!
Then there is the question of the quantum relationship to time. As Barad comments in her book, the past is not over, we never leave it, and it never leaves us. There is so much to consider here. For example, for a long time, I have reflected on the question of why ancestors are so highly valued and even worshipped in indigenous cultures. "I am because we are" it is said in Zulu culture. I think about my own parents who are no longer alive and yet, in a way that is far more than metaphoric, live in me, and yet are also in alterity to me. This is just one part of what makes up my own distinct relationship to the world. In a better world ancestors can be seen as a source of guidance and protection, and even healing. This is not only suggestive of the entanglement of all that we are a part of, but of our responsibility within these entanglements. As Alphonso Lingis comments:
"Responsibility is a bond between my present and what came to pass before it. The bond with the other is infinite." MORE
---