Kosmos Circles Expanding

February 28, 2023 Kosmos Community News
Dear Reader,
Our Kosmos Circles have been wonderful! And we are adding new ones. Each Circle meets online for an hour every month, and already these warm explorations have had a gentle, steadying effect as we explore pathways for healing and transformation – personal to planetary.
Our sessions consist of a 12-minute meditation, short readings, and sharing in circle. We speak directly from our hearts, not in theories or abstractions. We sometimes take away a small assignment or point of focus. One participant said:
Personally, I find the …monthly gatherings are safe wombs … Space to be re-born, in small yet highly significant ways. Though the forms are simple, what shifts within these containers can be gently monumental.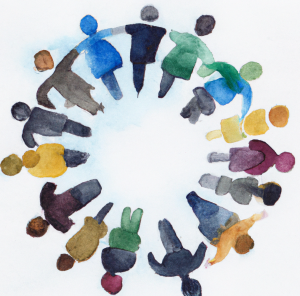 Each Circle has around ten members with the intention to meet for twelve sessions. The purpose of our time together is to generate the energy of loving cooperation as we support each other's inner and outer journeys.
We still have space in a Circle that meets for the first time on March 7 at 1pm eastern (US) and every first Tuesday of the month thereafter. Please email Kosmos with the subject line: "March 7" if you feel called to join at that time, or "Circle" for a future group, at info@kosmosjournal.org.
If you are feeling the pull for deeper connection and a wider vision, we hope to be in Circle with you soon!
FROM THE KOSMOS ECOSYSTEM | CHELSEA GREEN PUBLISHERS, DARK MOUNTAIN PROJECT, AND NAVDANYA

Conversations on Resilience and Resistance

Finding Humility at the End of Modernity |  Interview with Vandana Shiva and Dougald Hine
Matthew Derr, Editor & Executive Director, The Chelsea Green Foundation sits down with
Dougald Hine
 and 
Vandana Shiva
 in Stockholm, Sweden, to interview and 
film
 them for the second installment of 
The Chelsea Green Foundation
's series of discussions, reviews, and articles called "Conversations on Resilience & Resistance."
New related book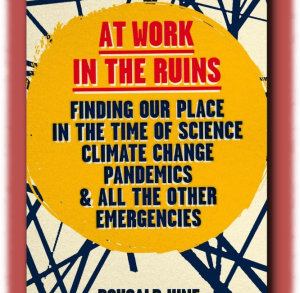 A long awaited book, At Work in the Ruins, by Dougald Hine, cofounder of the Dark Mountain Project and renowned environmental thinker, delves into why, after a lifetime of climate change activism and collaboration, he's no longer speaking publicly about climate change.
Dougald reflects on how the pandemic laid bare some of the fundamental dysfunctions in the way we think and communicate about the emergencies of our time, touching on the recent splintering of the environmental movement (think Paul Kingsnorth vs George Monbiot), the polarized nature of contemporary politics, and our cultural insistence that we are going to continue to live in the world as we know it today, even amid the impending list of emergencies.
Dougald writes that the pandemic isn't the main event of the century, but just the 'warning shots' of a larger, longer crisis, a chain of crises stretching over the horizon — from the climate crisis, the war in Ukraine, the energy crisis that is breaking across Europe, and more—throughout his book he asked a larger, more important question: How do we adjust to a world in which there is no prospect of normality, new or old?
'Hine's brilliant book demands we stare into that abyss and rethink our securest certainties about what is actually going on in the climate crisis. It's lucidly unsettling and yet in the end empowering. There is something we can do, and it starts with where we look, how we see and what we choose to change.' Brian Eno, Musician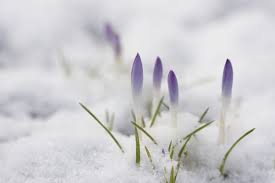 How Weeping Comes to Be a Joy
I don't know
…………any other way
to say a song might come
or a leaf fall
……..or the smallest thing brighten my eyes, and
I'll begin to weep.
……..Certain words slip out someone's mouth
and I am all giddy, yesterday it was waves
washing over a rocky shore, a stillness as the waves
retreat back to eternity.
Today I heard someone mention the air, fire, earth, water
and I lifted my head full of gratitude.
The warm healing thrill of someone's words, a prayer
for someone's healing
gently push me forward, light
…………..strong enough to free a quarantined house.
Radiance, as when we say, light shines brightest
on the broken.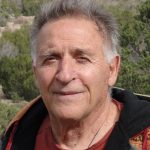 Joseph Bottone was born in Brooklyn, NY. His work centers on the poetic language of the seer. His language craft is minimal and precise, infusing the word-image with power and identity. It is an alchemical and transformative language. Bottone resides in a cabin in Camaldoli Hermitage at Big Sur, where he spent three years as poet-in-residence, or somewhere in New Mexico by the river of dreams.
MEET THE POETS IN OUR GALLERY AND READ THEIR POEMS
New Submission Guidelines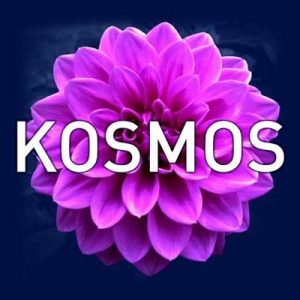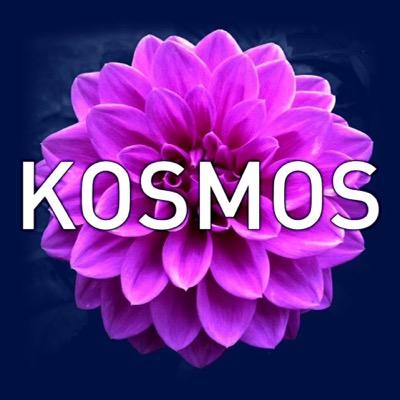 Kosmos Quarterly is transforming and will manifest in a new format soon. In this transitional phase, we invite you to submit works on a rolling basis.
READ MORE ON OUR SUBMISSION PAGE
---