What is Essential?

June 30, 2022 Kosmos Community News
image | Connect, by Jacky Gerritsen
Dear Reader,
It seems every day brings news of profound change that requires us to look deeply into the very nature of life and death: increasing gun violence, wars and the threat of escalation, the reversal of Roe v. Wade, loss of species and ecosystems, climate chaos, civil strife.
High-level concerns like these are not new, but they are accelerating. How can we stay focused on what is most essential?
One thing I do, is remind myself daily that all these forms of suffering are products of 'mind'. Nations, social structures, opinions and human laws are all created by our thoughts and we can help transform them as peacebuilders, compassionate allies, advocates and teachers. It also helps when I stay focused on one task at a time, not allowing my thoughts to 'go off to war'. When I let fear, sadness or anger carry me away, I lose sight of what matters to me most, my loved ones and serving all Life.
Passage Meditation is a practice developed by spiritual teacher, author and translator Eknath Easwaran. It simply involves memorizing and silently repeating the words of a selected spiritual writing for 30 minutes each day. You may experience a deepening sense of calm and insight that makes it easier to advance your service in the world. After some days or weeks, you could choose to work with a new passage.
Here are two I especially like. They remind me what is essential.
Let Me Walk in Beauty
O Great Spirit,
whose voice I hear in the winds
and whose breath gives life to all the world,
hear me.
I am small and weak.
I need your strength and wisdom.
Let me walk in beauty
and let my eyes ever behold the red and purple sunset.
Make my hands respect the things you have made
and my ears grow sharp to hear your voice.
Make me wise so that I may understand the things
you have taught my people.
Let me learn the lessons you have hidden
in every leaf and rock.
I seek strength not to be greater than my brother or sister
but to fight my greatest enemy, myself.
Make me always ready
to come to you with clean hands and straight eyes
So when life fades as the fading sunset
my spirit may come to you without shame.
The Best
The best, like water,
Benefit all and do not compete.
They dwell in lowly spots that everyone else scorns.
Putting others before themselves,
They find themselves in the foremost place
And come very near to the Tao.
In their dwelling, they love the earth;
In their heart, they love what is deep;
In personal relationships, they love kindness;
In their words, they love truth.
In the world, they love peace.
In personal affairs, they love what is right.
In action, they love choosing the right time.
It is because they do not compete with others
That they are beyond the reproach of the world.
– Lao Tzu, legendary Chinese sage
Essential Kosmos |
Readings to Support Transformation in These Times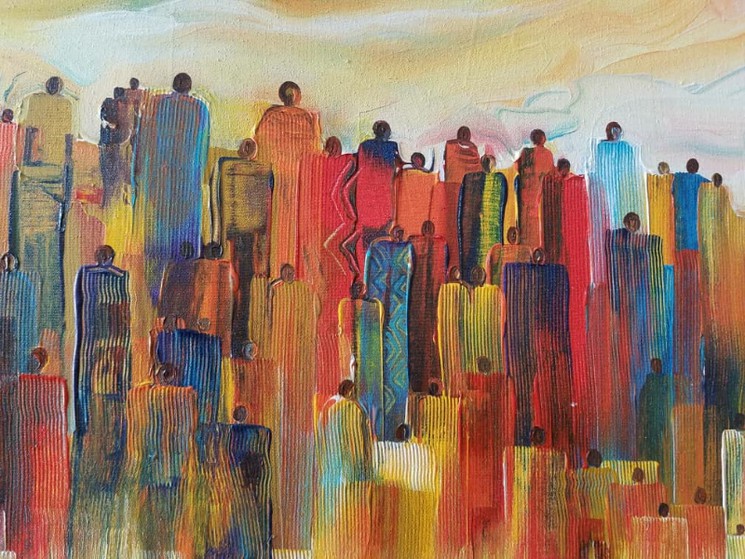 We selected these four popular Kosmos features to help us stay focused on the better world we strive to manifest.
Kosmos Congratulates World UNITY Week on Their Third Annual Event |
Coming Home Together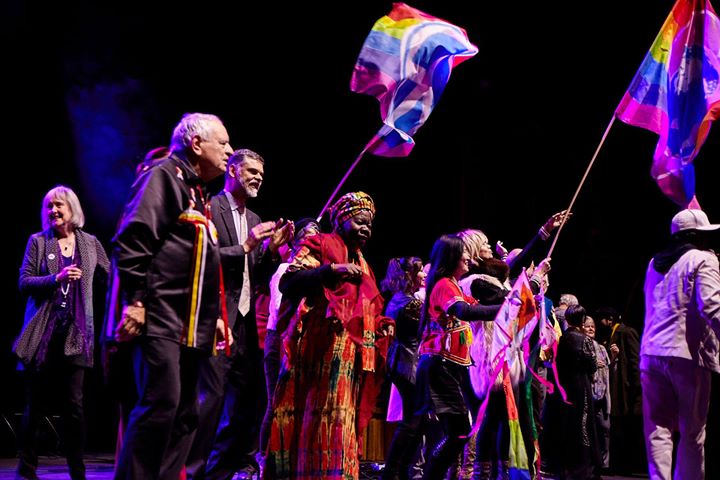 World UNITY Week presented an online gathering during 8 days in June, where global changemakers came together to connect, celebrate and advance the emerging good unfolding in the world.
Key conversations during World UNITY Week spotlighted topics such as: collective climate action, partnerships for peace, global governance, interfaith and interracial harmony, sustainable and regenerative development, the role of business and economics, human rights, disarmament and other key elements of a new kind of future that we are called to create together.
World UNITY Week is co-produced by UNITY Earth, SINE Network, The Hague Centre for Global Governance, and PURPOSE EARTH, who also is the primary fiscal sponsor. CoSponsors include Spiritual Life TV Channel and Sacred Stories Publishing. Many of these programs were hosted by Ben Bowler of UNITY Earth. Thank you, Ben!
You can access many of the recordings here:
https://theone.stream/videos-on-demand/
https://youtube.com/c/UNITYEARTH
Also this year, World UNITY Week launched the 99 Days of Peace through Unity culminating in Peace Week in September (17-24). These 99 Days are a call out to all individuals, groups, networks, platforms, initiatives and institutions dedicated to unity and peace.
"Peace doesn't just mean Peace on Earth but just as importantly Peace with Earth as we reconcile our place within Nature and re-establish right relations with the foundations of Life. This story of our reconnection to Earth and each other is conveyed by this year's theme for World UNITY Week – Coming Home Together."
---