Fearlessness

June 13, 2022 Kosmos Community News
---
The fear of death can only be conquered when man realizes that so long as there is one life in the universe, he is living. When he can say, 'I am in everything, in everybody; I am in all lives; I am the universe,' then alone comes the state of fearlessness. – Swami Vivekananda
Dear Reader,
Consuming the daily news and spending even a few minutes on social media can give rise to feelings of fear. As gun violence floods the headlines, I have even heard a peace-builder I know talk about buying a gun. One woman friend told me, "I spend a lot of time alone and I am afraid."
Fear is a complex and natural response to threat, and it helped to keep our ancestors alive. It can be positive in certain circumstances, but when fear becomes a low-grade constant presence, it over-stimulates the nervous system and affects our well-being.
Much of fear is simply a habit of mind. The more I think about the thing I fear, the more I suffer. Most of the time, it is possible to 'change the channel' and simply enjoy healthier thoughts.
Yes, the news of the world is often difficult. However, if I am unable to function effectively, due to my fear, then I am unable to generate the kind of energy needed to transform the situation. My fear and distrust only adds to the collective energy of fear and distrust in the world.
It takes a lot of practice to let go of self-limiting fear but that is how real transformation happens. It is the role of Kosmos to shine a light on the many ways positive transformation is unfolding and how each of us can be in service to it.
The seeds for a New Earth are in us and they need the waters of fearlessness to germinate and grow. Please take time to connect with the indestructible energy of Life that unites us all.
In loving peace,
Kosmos
We are taking a brief rest and envision a combined summer/fall edition of Kosmos Quarterly, September 3rd.
Excerpt |
Stepping Out Of Fear's Shadow
What must we do to step ourselves out from under fear's shadow?
The first step is to notice where we are and to become consciously aware of what we're thinking and feeling and doing.
As you already know, much of what we feel is driven by what we tell ourselves consciously or unconsciously. As a boy, I convinced myself that the world was going to end in a nuclear holocaust at any moment. The emotions that followed created a constant undercurrent of terror that all but swept me away again and again. The shift came when I changed my thinking to something more realistic and healthy.
The next step in walking out from under the shadow of fear is to bring ourselves back to the immediate present.
My friend and world-class fiddler, Ross Holmes, has the inside of his left arm tattooed with the reminder, "Be Where Your Hands Are!" (See Episode #199, Be Where Your Hands Are) I remember my own counselor helping me "come home" years after I had returned from Southeast Asia. "Right here and right now," he would ask, "are you safe?" It took a while, but I eventually realized that in the present—in the place where life really happens—I was in no real danger. My perceived "danger" was nothing more than a set of mental constructions that didn't reflect my actual state.
The third step is to identify what is healthy and good for us in the present moment, and to give ourselves what we really need.
It doesn't matter if it's a nap or a glass of water or a conversation or a moment of meditation or doing one load of laundry or making a beautiful meal or taking a walk or stopping to stare out the window for a while. Whatever it is, do it as mindfully as you can, staying in the here and now and bringing your full awareness to it. You'll soon find yourself so invested in the present that fear will have no longer have a place in you. There won't be room for it because you'll be busy doing what serves and nourishes and re-focuses you. The light in you will gradually overwhelm the emotional and mental darkness you've created, and you'll return to clarity.
As that happens, you'll rediscover that you are stronger and more powerful and more flexible and more incandescent than the sum of your fears.
These Beautiful Questions are designed to help you walk yourself out of fear and back "home" to the light within yourself. Take your time as you consider them. There's no need to hurry.
Question One: What is frightening you right now? Be bold enough to name it.
Question Two: What positive things are true for you in the here and now; in fact, what positive things are always true for you?
Question Three: What simple and specific steps will you take this week to repeatedly bring yourself back into the present?
READ/LISTEN to the full podcast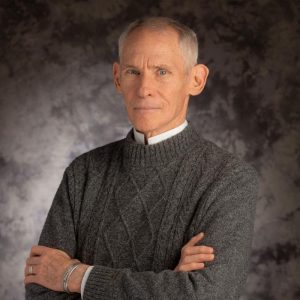 About | At thebeautifulquestion.com, you can read illustrated transcripts for each of Scott's podcasts as you listen. You'll find an archive of all podcasts, including episodes three and four, guided relaxation audios that can help you practice letting go on a daily basis. If you find these podcasts useful, don't hesitate to share them or tell others about them.
The Beautiful Question is a One Light production, written, produced, and engineered by Scott Lennox at HeartRock Studios in Fort Worth, Texas, as a way of paying forward to life, being fully present, becoming better engaged with things that truly matter in a complex world, and committing to a healthier future for all of us.
Also of Note
Initiative to form a Unity Cluster under the UN NGO Major Group
See the FULL TEXT of the Unitive Narrative.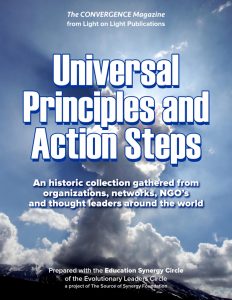 The Evolutionary Leaders Circle is a project of The Source of Synergy Foundation.
They are pleased to announce, and share, the new free and downloadable e-book reference Universal Principles and Action Steps.
This standard reference is an historic collection gathered from organizations, networks, NGO's and thought leaders around the world. Each entry is copiously linked to primary on-line resource materials. Read and download here: https://issuu.com/lightonlight/docs/universal_principles_and_action_steps.
A Free Teaching and Meditation by Cynthia Jurs
Dharmacharya Cynthia Jurs was hosted by One Meditation, a free virtual monthly meditation practice community, on Sunday June 12, 2022. She offered a teaching and guided meditation which you can enjoy here. Cynthia founded The Gaia Mandala Global Healing Community, a family of friends from around the world who are hearing the call of the Earth to wake up and engage with the great work of our time, to participate in restoring balance and harmony to the web of life.
Thirty years ago, Cynthia Jurs, met a 106-year-old Buddhist Lama living in a remote cave in Nepal. Her question to him was, "What can we do to bring healing and protection to the Earth?" In answer to this question, she was given a practice of filling, sealing and burying Earth Treasure Vases around the world in places of need, bringing this ancient practice alive for these times.
June's Featured Poet |
Andrea Hollander
Andrea Hollander has offered poems in response to our 'Sacred Masculine' theme this past Spring. They speak to the trauma of war and healing fearful memories.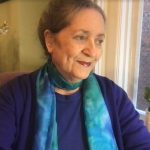 Andrea is the author of five full-length poetry collections and three chapbooks. Her many honors include two Pushcart Prizes (poetry and literary nonfiction) and two poetry fellowships from the National Endowment for the Arts. Several years after her move in 2011 from the Arkansas Ozark Mountains to Portland, Oregon, she established The Ambassador Writing Seminars, which she conducts in her home and, since the pandemic, through Zoom. Her website is www.andreahollander.net.
Kosmos Archive |
Are We Addicted to Fear? Moving from Fear to Higher Mind
by Victoria Hanchin, Fall Quarterly | 2018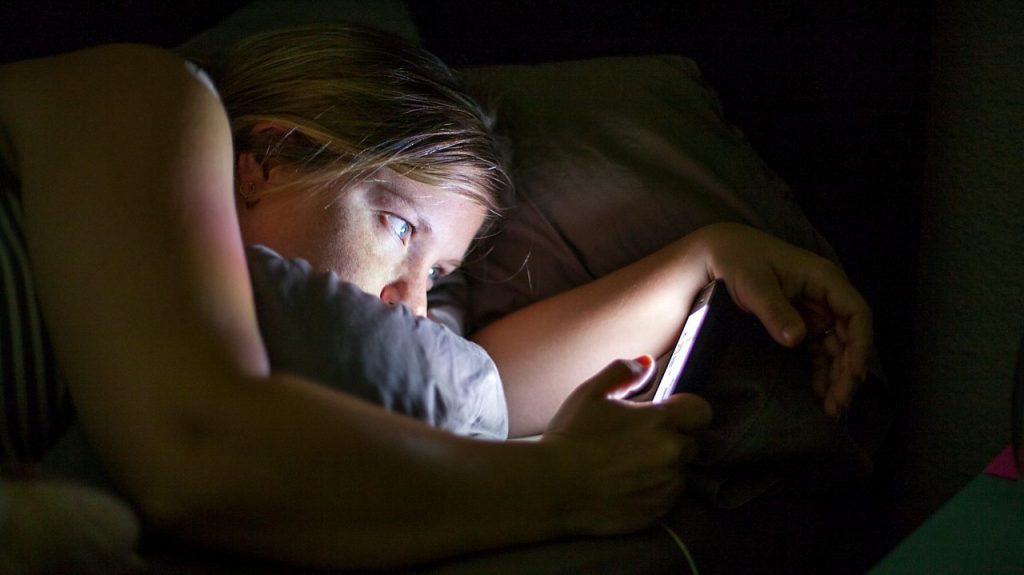 Humanity is in the midst of an evolutionary challenge. In a context of daily national and global dramas, we are being called to evolve beyond our lower, fear-based brains to embrace higher-brain capacities such as compassion and interconnection.
It comes down to this: will the fear-based, survival-focused lower brains dominate the human landscape, holding our higher brain capacities hostage? Or will our higher brains prevail, liberating our expanded capacities for co-creating the more beautiful world our hearts long for?
This challenge is being presented to humanity as the basis for our collective survival, which requires collaboration. Yet, it is a test that each of us must master individually.
We are being called to master our ability to intentionally access the higher brain's We-Brain capacities as we work consciously and compassionately with our fears. Mastering this, it becomes possible to liberate our expansive and creative capacities for enlightened functioning such as collaborative justice, peacemaking, and joy.
---