Winter's End | Gallery of Poets | And More

March 1, 2022 Kosmos Community News
Dear Kosmos Family,
One season following another is inevitable. Wars are not inevitable. They are a human construction, the consequence of unrelenting greed for power, prestige, and material gain.
As Russian forces lay siege to Kyiv and we witness the horrifying bombing of Freedom Square in Kharkiv, I reflect on the senselessness of conquest and domination, primal urges that have caused profound suffering to people and planet through the ages. It begins with each of us to transform these patterns.
If I were standing on the front line, I might think the person I am facing on the other side is my enemy. But that's a mistake. The person I am shooting at is another version of me. This is so clear in the current conflict in Ukraine. The soldiers on neither side want to die. They do not want to kill. They could sit down and share bread and wine instead. They share a cultural history.
But then I think of the many ways I 'go to war' too – with myself, my family, or people with whom I disagree. Of course, I don't have the power to invade another country, but I do reap the rewards and the social ills of living in a superpower nation that can and has. I am not trying to make a false equivalency. While the US and NATO are far from innocent, this moment is unique. Authoritarianism is on the rise and it is important that we actively resist it. I recommend this article in The Atlantic. Authoritarianism is the energy of domination that must break up and fade. Like the ice of winter.
Our experience on Earth is brief, yet our presence here has an impact. Let's vow to generate the energy of peace for ourselves and others around us. And at the same time, to support the people of Ukraine and all who suffer from the ravages of war. If you are a parent, writer, teacher, journalist, caregiver, artist, elder, or teen – basically a human – you have the real superpower to wage peace and usher in a new season on Earth.
Kosmos Winter's End Gallery of Poets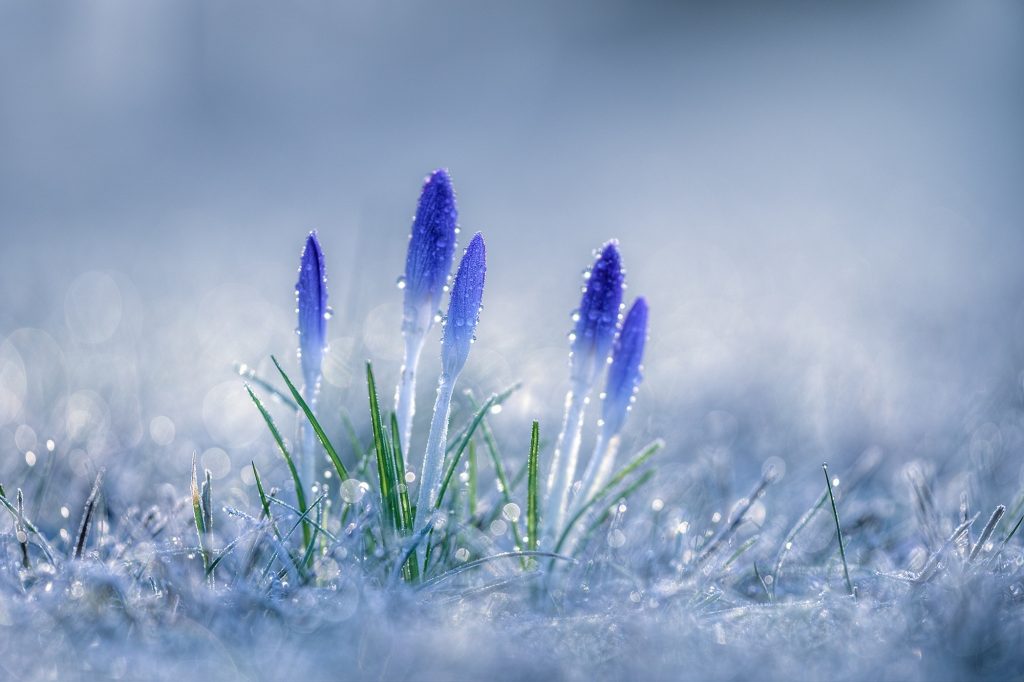 Read poetry by Penelope Scambly Schott, Gloria Heffernan, Jan Seagrave, Keri Hakan, Liza Braude-Glidden and Richard Schiffman 
Curated by Kosmos poetry editor, Carolyn Martin
I Wanted to Make a Difference
I didn't want to be raised
by a sad mother.
I didn't want her brother
to have died in World War II.
It's hard to change history.
Even God can't change history.
But with one trick, I will.
Watch me.
It's 1912. I've gone back in time.
Adolf Hitler has just been rejected
from the Viennese Academy of Art.
I speak perfect German.
I have a purse full of gold marks.
I track down young Adolf
and knock on his door. It opens.
Ich bin gekommen um deine Bilder zu sehen.
I have come to see your paintings.
Wie schön, I say. Verwunderlich.
I purchase several. I rent a gallery.
His paintings get better. He sells more.
His mustache gets messier.
He keeps painting.
World War II never happens.
The Jews of Europe, the Gypsies,
they all survive.
No Hiroshima. No Nagasaki.
My uncle has his 23rd birthday.
My mother smiles.
She is so pretty.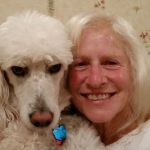 Penelope Scambly Schott is a past recipient of the Oregon Book Award for Poetry. Her most recent books are On Dufur Hill about her small (population: 635) wheat-growing town in central Oregon, and Sophia and Mister Walter Whitman, co-written with her dog. If Covid ever lets up, Penelope will go back to hosting the White Dog Poetry Salon in Portland and leading an annual workshop in Dufur.
In Our Spring Edition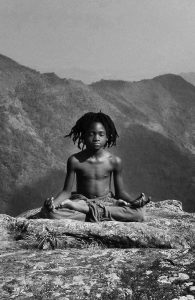 When we hear labels like toxic masculinity, positive masculinity, or sacred masculinity, what do they mean? Are such categories useful? While much is written about the Divine Feminine, the Sacred Masculine remains a mystery to many. Each of us is a blend of energies and attributes – some considered 'feminine', some 'masculine'. The wise balance of these energies in ourselves and our societies will play a crucial role in these transformational times.
The deadline for essays and other works is March 15, 2022.
Your Donations Keep Kosmos Free!
Thanks to your generosity, the Winter Edition of Kosmos is free, for all to enjoy.
Spring is Coming! Update your membership or donate to Kosmos here.
Kosmos accepts no advertising and is funded entirely by our Community.
Kosmos is delighted to partner with One Tree Planted
They planted over 23 million trees last year!
And they are on track to plant 25 million more in 2022!
Over the years, Kosmos has planted five trees for every fifty dollar donation received at the Regenerator Level.
The result, thousands of trees planted by One Tree Planted in the names of our generous Kosmos members. Thank you!
Seeing Truth in Van Gogh |

by Cynthia Waldman

KOSMOS WINTER 2022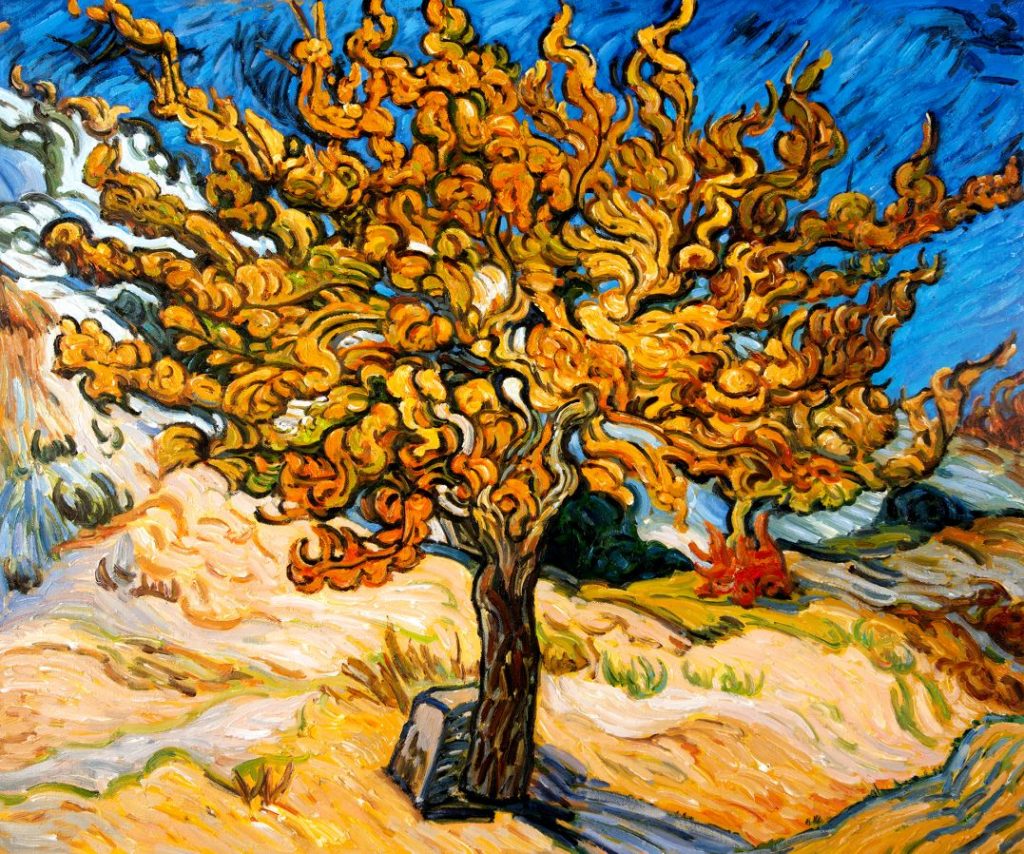 "Following the lines of the trunk from the stone to the branches to the curled brushstrokes of the autumn leaves, I stop thinking and simply see. Then I get it, or to be more precise, it gets me. Van Gogh did not paint a mulberry tree, he painted the life force of the tree. He did not paint stars. He painted the turbulent energy of the cosmos.."
X
---