Call for Essays, Remembering Thay, and More

February 1, 2022 Kosmos Community News
Dear Reader,
Thank you for the continuing messages of love for our Founder, Nancy Roof's hospice journey, and condolences for the passing of my teacher, the Venerable Thích Nhất Hạnh, who we call Thay. These sentiments are much appreciated.
Yet, even as the physical body fails and eventually dies, we know that the spiritual body, the 'continuation' body is very much alive! Now, more than ever, we feel the duty and great joy of continuing the life work of our revered elders.
While Nancy is weakening physically, her spirit is strong and serene. We have spent many beautiful hours together discussing our changing world and the future of Kosmos. Nancy's deep faith that she will continue to work on behalf of all beings from "the other side of the veil" is a source of inspiration and comfort.
I'll share personal reflections about Thay, my teacher, below. This new year is already legendary and it is clear that transformation at all scales is accelerating. It is wonderful to be together as an engaged Kosmos community, practicing reverence for Mother Earth, compassion for all beings, and taking positive action to build a regenerative future.
Sacred Masculine |
Call for Essays and Other Works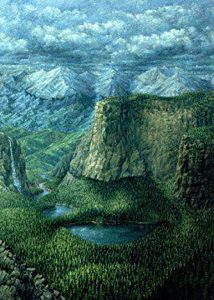 It is no secret that our world is out of balance. Many of our most critical problems, including ecological and political chaos, stem from distortions and imbalances in our thinking about the role of masculine energy. Yet, as Matthew Fox says, "our culture rewards the very dysfunctions responsible for those problems."
We hear so much about 'toxic masculinity'. Kosmos would like to explore its antithesis, the sacred masculine. What aspects of masculine identity do we regard as holy, life-affirming, creative, powerful and emergent?
Many men – especially our young men – are suffering. The messages they receive from social media, gaming, entertainment and news media, and even their schools and families, can lead to confusion and despair, and in some cases, addiction, violence and self-harm. What kinds of positive initiation experiences from adolescence to adulthood exist? How can we help create safe spaces for men to communicate openly? How can we support the emergence of sacred masculinity in ourselves and in the world?
How has positive masculinity touched your life?
These are some of the questions we seek to explore in the Spring edition of Kosmos Quarterly. We welcome your essays up to 1200 words, poems, art and other works.
Please review our submission guidelines carefully.
Deadline, March 15, 2022
Would you like to be part of a conversation on this topic?
Kosmos is attuned to the growing crisis of despair, addiction and suicide, particularly affecting our young sons and brothers. We are actively seeking leaders, educators, and others who wish to engage in dialogue and capacity-building to help address this under-reported and tragic situation. Contact: info@kosmosjournal.org | Subject: Sacred Masculine]
On the Passing of Venerable Thích Nhất Hạnh |

a personal reflection
by Rhonda Fabian
I remember coming face-to-face with Thay. It was at an educators' retreat in London. Immersed in my first walking meditation, at the back of the group, absorbed by each flower in the warm April sun, it felt like learning to walk all over again. Thay told us to take each step when we felt really ready to be free, so for me it was slow going. I didn't even notice those walking ahead had come full-circle around the garden. I looked up and suddenly Thay was right there. I nearly bumped into him! Thay's face lit up with a beautiful, surprised smile I can only describe as recognition. In fact, I turned around to see who he was welcoming so warmly. It could not possibly be me!
RESOURCES
Free Online Event Today |
a message from Kosmos Contributor, Paul Levy
The Great Turning Experiment |
Live Online from Findhorn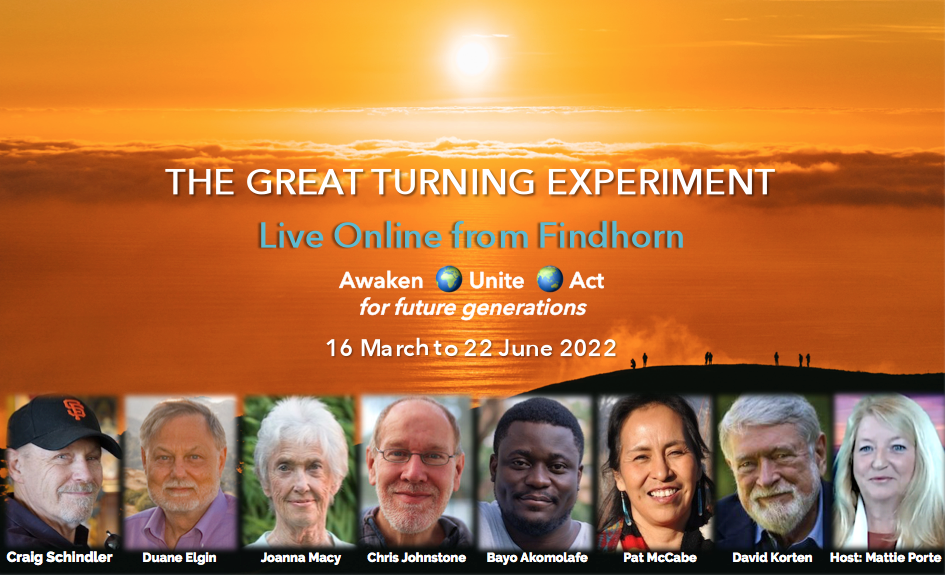 For 4 months, you are invited to join The Great Turning Experiment, Live Online from Findhorn! Together, with the pioneers shown below, commit to living life the way you imagine it can be in your most beautiful dreams for both your own benefit and for the benefit of future generations to come. REGISTER
The Localization Action Guide 
A newly launched guide shows individuals, communities and policymakers how to make a real hands-on difference in their own localities.
Created by international nonprofit Local Futures, the Guide features no less than 146 actions that can help reduce emissions, pollution, consumption and waste, while strengthening local communities and economies. They include everything from growing organic food and moving your money, to setting up farmers' markets, community investment funds and co-operative businesses.
---