Honoring Reverend Dr. Martin Luther King, Jr.

January 15, 2022 Kosmos Community News
Letter from Thich Nhat Hanh after hearing of Dr. Martin Luther King, Jr.'s assassination
Buddhist monk and teacher, Thich Nhat Hanh wrote this letter to his friend Raphael (Ray) Gould, the morning after receiving the news of their friend's assassination. Ray was one of the directors of the Fellowship of Reconciliation (FOR) and the International Committee of Conscience on Vietnam, of which both Dr. King and Thich Nhat Hanh were members.
4/5/1968
Dear Ray,
I did not sleep last night; I tried to contact you through Lee at the FOR but the line was not available.
They killed Martin Luther King. They killed us.
I am afraid the root of violence is so deep in the heart and mind and manner of this society.
They killed him. They killed my hope. I do not know what to say.
This country is able to produce King but cannot preserve King. You have him, and yet you do not have him. I am sorry for you. For me. For all of us.
I prayed for him after I learned about his assassination. And then, I said to myself: You do not have to pray for him. He does not need it. You have to pray for yourself. We have to pray for ourselves.
Ray, the last time I saw him is in Geneva, at the Pacem in Terris II conference. I was up in his room in a morning, having breakfast and discussing about the situation. We had scrambled eggs and toasts and teas. I told him: "Martin, do you know something? The peasants in Vietnam know about what you have been doing to help the poor people here and to stop the war in Vietnam. They consider you as a bodhisattva."
A bodhisattva. An enlightened being trying to work for the emancipation of other human beings. He did not say anything but I knew he was so moved by what I said.
This morning I feel a little bit comforted because I remember that I did tell him so.
Ray, send me the picture in which you and I and he were together. I want to see again the expression of his face when he told me, in Summer 1966 when we met in Chicago "I feel compelled to do anything to help stop this war". He made so great an impression in me. This morning I have the impression that I cannot bear the loss.
Please call me any time you find possible. And let me know what and how the FOR will react against this unbearable loss.
Fraternally,
nhat hanh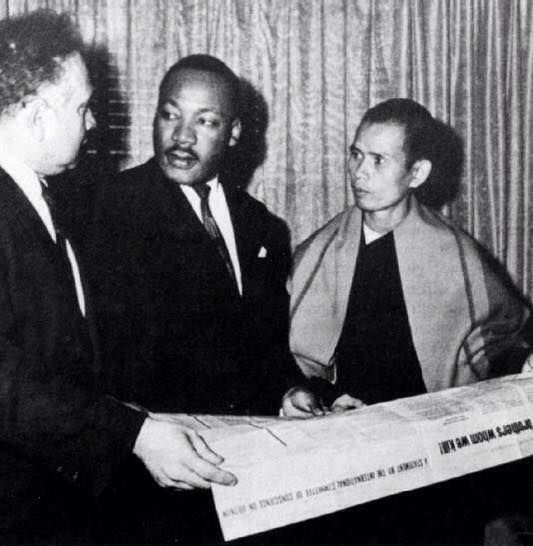 KING
Celebrating Reverend Dr. Martin Luther King, Jr.
Written, Composed and Performed by Thomas Lane (TRAKKER)
Video by Randy Yorston
Special thanks to Kosmos contributor, Thomas Lane, for inviting Kosmos to share this work.
In the new edition of Kosmos Quarterly 
Earthjustice, born in the same era as the Endangered Species Act, has been at the forefront of efforts to ensure this critical statute realizes its promise. Meet eight of the hundreds of species Earthjustice has gone to court to protect.
ʻUaʻu (Hawaiian Petrel)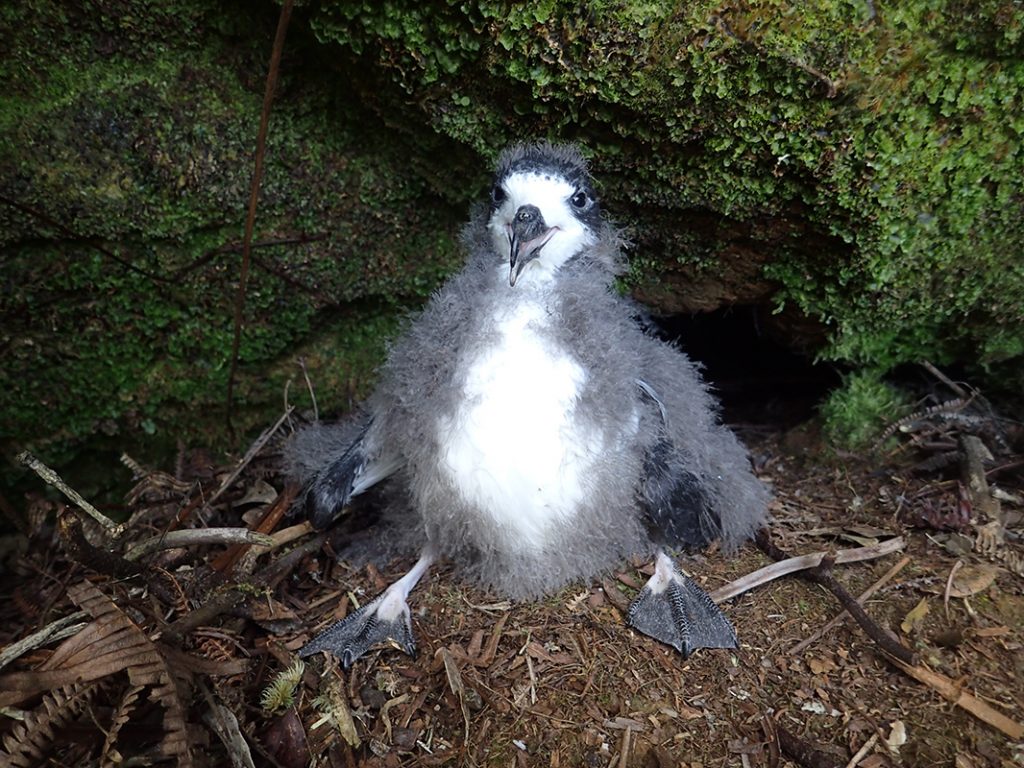 The mysterious, rarely seen ʻuaʻu, also known as the Hawaiian petrel (Pterodroma sandwichensis), are true seafarers, living nearly all of their lives over the open ocean.
Earthjustice has been working for years in the Aloha State on behalf of these endangered birds. Once plentiful throughout the islands, they are colliding — literally — with human development, killed when they fly into power lines and become disoriented from bright streetlights.
In March 2020, a court ruling in a lawsuit brought by Earthjustice found that Maui County violated state law by failing to conduct environmental review for a streetlights project that threatens harm to Maui's imperiled sea turtles and seabirds, including Hawaiian petrels.
As officials hear from Earthjustice attorneys in court, outside the courtroom, they're hearing from you. Visit the Earthjustice Action Center.
By Mattie Porte, Joanna Macy, David Korten, Duane Elgin, Pat McCabe, Dr. Craig F. Schindler, Dr Chris Johnstone
Mattie Porte | Craig, you first coined the phrase, The Great Turning. What inspired you to this great work and how are you seeing it manifesting in the world right now? What is its significance at this moment in time?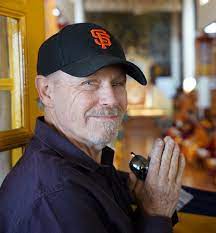 Craig Schindler |  As a youth, I had the privilege of hearing Dr. Martin Luther King, Jr. I watched him take us up to the mountaintop where 2000 people in the auditorium leaned forward and had a glimpse that it's possible for us to create the conditions for justice and peace on our planet. Dr. King of course was echoing the great souls across time who've been to the mountaintop and told us that an evolutionary shift is possible.
…So what is the Great Turning? It's the turning away from our self-destruction toward a new era of human dignity, racial justice, environmental restoration, and peace within and peace without. It's the end, after 5,000 years of our war weary adolescence, into our conscious adulthood. It is a shift that is both personal in terms of awakening to the inner-outer connection of interdependence and oneness and our kinship with all life, and it is the spiritual emergence of humanity to take responsibility, to steward this beautiful planet and to treat each other, as all the great traditions say, with love and respect.
…And I would tell you that the Great Turning is already happening, it's been happening now for about 30 years, that there are millions of people who are committed to love and compassion and dignity and stewardship, and that we are working towards a tipping point.
---