Message about Nancy Roof

November 9, 2021 Kosmos Community News
I am not bound by thought or sense or shape;
I live in the glory of the Infinite.
I am near to the Nameless and the Unknowable,
the ineffable is now my household mate. – Savitri
Dear Reader,
Beloved Kosmos founder, friend, mother and visionary leader Nancy Roof has begun her most profound transformational journey. Nancy entered hospice several weeks ago and is resting comfortably in her own home with loved ones close at hand. Her sweet Havanese pups, Willy and Sophia are her constant companions and ambassadors of goodwill to every arriving visitor.
Nancy has been preparing many months for this time. During the pandemic she remained mostly secluded, reading and meditating. I think it fitting that she is now reading Sri Aurobindo's classic epic poem, Savitri. The heroine, Savitri, rejects Death's argument that God can only be discovered apart from the world. Savitri has found love in the world and this has convinced her that a New Age for humanity is possible.
Not unlike Savitri, Nancy defeated polio at a young age and made the 'new civilization' her guiding purpose; and like Aurobindo, Nancy believes that cultural revitalization is possible when a significant portion of humanity experiences transformation and fully embraces the divine beauty in Life.
I am here with Nancy, preparing healthy meals, and hope to return frequently in the weeks or months ahead. What a very great privilege it is to bear witness to her remarkable grace and inner peace. She is teaching all of us how to greet the Ultimate with serenity and joy. And how lovely to know her caring family – Nancy has a daughter and two sons.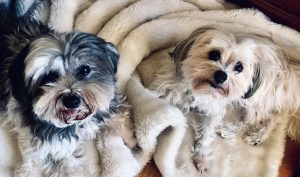 In time, little Sophia and Willy will come to live with me and be constant reminders of Nancy's love. Nancy has prepared for everything so beautifully, including Kosmos. Her generosity will make it possible for Kosmos to continue for years to come. It is humbling to feel Nancy's faith in Kosmos, and in all of us, to keep her precious love of Life alive, and to be her continuation on Earth.
Gratitude and trust,
Rhonda Fabian
If you wish to send a message to Nancy, please use the email: info@kosmosjournal.org. 
November's Featured Poet |
Valerie Bacharach


Bryce Canyon Haibun
Scents of pine and sage. My footprints mark light snowfall the wind erases. I wander serpentine trails through hoodoos, crumbling walls, unroofed cathedrals, ancient city. Around my wrist, turquoise and onyx beads strung on fragile silver, made by my son before his death. My fingers worry them, count them like a rosary. If I could create our own mythology, mother and son, a life precariously balanced, saved. A pause on the canyon's rim, cloud-streams move across sky. Light heightens shadows, palette of saffron, ocher, sepia on stone. Did he call for his mother?
Breath becomes prayer.
A hawk rides thermals. I track
its flight, wish for wings.
[The haibun is the combination of two poems: a prose poem and haiku. The form was popularized by the 17th century Japanese poet Matsuo Basho.]
About Valerie Bacharach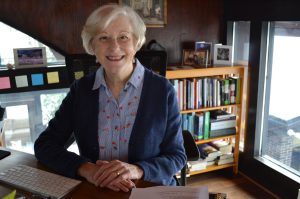 Valerie Bacharach received her MFA from Carlow University. Her writing has appeared or will appear in: Pittsburgh Poetry Review, Talking/Writing, Rogue Agent, Vox Viola, Vox Populi, Whale Road Review, The Blue Mountain Review, and EcoTheo Review. Her chapbook, Fireweed, was published in August 2018 by Main Street Rag and Ghost-Mother was published by Finishing Line Press in July 2021. Her poem Bach Trio Sonata #6 in G Major was nominated for a Pushcart Prize.
[Editor's note: Kosmos is attuned to the growing crisis of despair, addiction and suicide, particularly affecting our young sons and brothers. We are actively seeking leaders, educators, and others who wish to engage in dialogue and capacity-building to help address this under-reported and tragic situation. Contact: info@kosmosjournal.org | Subject: Sacred Masculine]
Climate Action Network International
COP26: REACTIONS FROM CIVIL SOCIETY ON CONCLUSION OF WEEK ONE OF UN CLIMATE TALKS
06 November 2021 Glasgow: As week one of the UN climate talks here in Glasgow conclude, civil society representatives call on governments to get serious on the real substance of the negotiations and come up with ambitious and concrete proposals to move discussions forward in the following week. With thousands of people marching in the streets in Glasgow today, it is clear that public demand for accountability to tackle the climate crisis is increasing and governments can no longer ignore the power of the people.
Tasneem Essop, Executive Director, Climate Action Network:
"As week one of COP26 comes to an end, people are taking to the streets demanding justice. So far COP26 has been high on grandstanding climate declarations and pledges and low on real commitments, especially on finance and importantly, finance for loss and damage caused by climate change. Next week must be a return to the drawing board to finalise a plan that truly responds to the needs of people on the frontlines of the climate crisis. We demand that leaders step up and deliver real solutions and not just smoke-and-mirror declarations."
Fernanda Carvalho, Global Policy Manager, Climate & Energy Practice, WWF:
"Week one has seen progress, mainly outside of the formal negotiations, but the announcements made by leaders and other actors alone will not deliver the step change needed to tackle the climate crisis. With a number of headline commitments on forests and land use, backed up with finance, and increasing recognition of nature's fundamental role in securing a 1.5C pathway, Glasgow is already the 'nature COP'. We urgently need it to also be the 'delivery COP'.
Teresa Anderson, Climate Policy Advisor, ActionAid International:
"Week one of COP26 has been marked by a series of glitzy, high-profile announcements from rich countries.  But there is a danger this is becoming a negotiation-free climate negotiations.
#RealGreenRevolution | Deep Adaptation Strategist, Jem Bendell's provocative series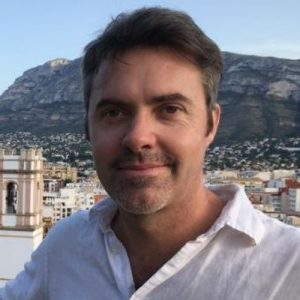 Jem Bendell has published the fourth in a 7-part essay on the type of policy innovations he believes  would respond to the truth of the environmental predicament. These ideas on a #RealGreenRevolution provide a contrast to current agendas, with the aim of encouraging a global environmental movement as a rights-based political force. 
"The past decades have witnessed similar political trends across many countries, involving market deregulation, privatisation, foreign ownership and increased financialization. The way such trends have occurred worldwide is an indication of the lack of sovereignty of individual nations. Instead, global financial institutions provide the intellectual resources and talking points via professional institutes, media, universities and thinktanks, and exert a disciplinary force via the government bond and foreign exchange markets. In each country there is a particular packaging for this agenda, and a story told about how it is a result of the leadership of a particular politician or political faction. But the global trend reveals as a complete fraud the story in mainstream media that individual politicians are leaders rather than administrators of the interests of national and international capital, however knowingly or not, and the sales assistants for the ideas that advance those interests."
---