Our Body, the Earth – And May's Featured Poet

May 18, 2021 Kosmos Community News
"Self-care is never a selfish act—it is simply good stewardship of the only gift I have, the gift I was put on earth to offer to others." – Parker Palmer
Dear Kosmos Family,
Like me, you may be feeling the pull to get back to busyness – back to some version of the past – to be social, to be productive. You could also be feeling disoriented and hesitant. Stress and fear have taken a toll and you wonder how to re-engage with a world that feels so changed. It may seem counterintuitive, but this is the time to slow down even more, to take exceptionally good care of yourself.
Like the Earth body, the human body has been traumatized and needs time to heal. When we honor and send compassion to the places inside us that hurt, we are also taking care of the Earth body, because we are not separate. Our joy and our pain are not a contradiction. Even in the midst of turmoil, the Earth brings forth flowers. It's OK to feel both.
Many of you are lifelong servers, activists and caregivers – always putting the needs of others first. It is not selfish to take care of yourself in these times, to sit in the sun awhile, to recharge. I hope these offerings help you practice self-care.
May's Featured Poet |

Nancy Lynée Woo
Everyday Apocalypse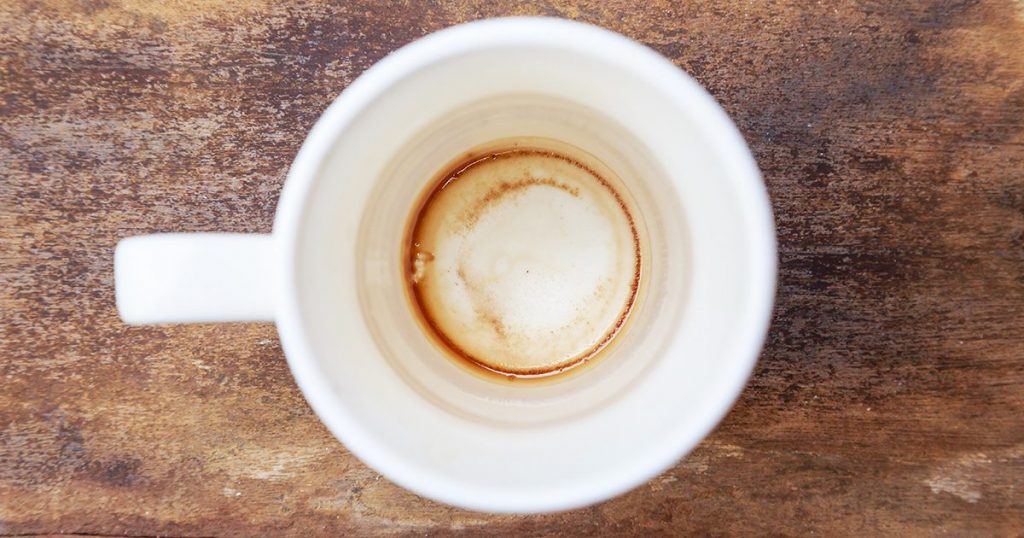 The brown tree ring
inside the coffee mug
will not clean itself. 
Dish rack, when dirty, 
needs the good lick 
of a wet sponge. 
The cat needs to be fed
twice a day, and taunted
by a string of feathers.
It's easy to forget
I have a body 
that needs me,
a neighborhood 
that needs me
weaving circles through it
with my feet. Taking out garbage
is a reverent task. I scrub 
the sink, sort the closet,
water down the roots of plants
it'd be easier to forget about.
Sometimes, I forget
about bull elephants roaming 
across cracked savannah, ice caps
roaring into frigid boom,
polar bears drowning, floods,
fires, forests disappearing, coyotes
trotting the streets, lost
habitat. Squirrels are amazing.
Opossums shine in the night.
Hopelessness is not productive
so I imagine watering holes
expanding, and return books
to their places, strap on shoes. 
The terrier pulls on the leash
to hunt ducks, tail straight back 
in a line. I hear silence
in the distance, crows calling
from wire perches in fog. 
There have always been 
leaves falling, and children 
running. The television screen
flickers. I wake for rain.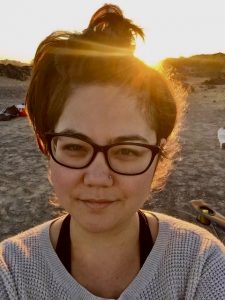 Nancy Lynée Woo spends her free time hitching a ride to the other side of maybe. She is an MFA candidate at Antioch University, the recipient of fellowships from PEN America, Arts Council for Long Beach and Idyllwild Writers Week, and the author of two chapbooks. She is also the creator of Surprise the Line poetry workshops. Find her cavorting around Long Beach, California, and online at nancylyneewoo.com.
Podcast 
The Beautiful Question – Self-Honoring
By Scott Lennox
In real terms, what would it mean to become intentional about honoring yourself and the life you're living? Putting that another way, in measurable or observable ways, what would have to happen to put self-care at the top of your list and keep it there?"
We go out of our way to make a fuss over other people. We throw our arms around them and greet them warmly. We make sure to take good care of them. We communicate with them clearly and directly. We give them a place to stay when they need it. We openly embrace them and don't hesitate to lavish them with kindness or affection. If they're cold, we're willing to give them the coat of our back. If they're feeling lonely, we'll sit with them for hours on end. We'll happily cook a meal for them or throw them a party or drive them wherever they need to go. We honor and praise them for their achievements. And when they've accomplished something particularly significant, we hold a ceremony and hand them diplomas or awards.
In short, there's no end to the ways we open our hearts and show goodness to the people we care about, or for that matter, to total strangers. For most of us, behaving kindly is an outer demonstration of how we are made.
That being the case, how is it that treating ourselves the same way can seem as challenging as learning a new language or juggling while blindfolded or threading a needle in the dark?"
On The Beautiful Question website:
https://thebeautifulquestion.com/self-honoring/
Essay of Note 
An excerpt |

The urgent need to slow down: 'maplessness' for responding to collapse
By Katie Carr | Via the blog of Professor Jem Bendell
"Maps can be a useful tool, but are neither true to the complexity of any landscape, nor free from assumptions about how to engage with a landscape. They can create an illusion of safety through the sense of being in 'chartered territory'. They condition us to take notice of certain features and ignore others. Road, footpaths, streams and boundaries are included, but not the smells, sounds, and emotional responses to a landscape. They focus on unchanging landscape features, not the seasonal migration of birds, changing colours, or the life and death that inhabits every place. Although a map is never the territory, and a model not the reality, the implicit suggestion of both maps and models is that to map is to measure and name in order to know, and that to know is to control. The trend towards ever greater mapping and detailed measuring of our infinitely complex and changing world reflects the aim, since the Enlightenment, to attain a sense of safety through protecting ourselves from the mysterious. And the history of cartography is insidiously entangled with colonialism and global injustice. The mapping impulse is therefore an expression of what the DA initiator Jem Bendell has called the ideology of e-s-c-a-p-e. Likewise, the emphasis on carrying out ever more detailed research and analysis as a response to growing evidence of the catastrophe unfolding around us can be seen as a habit – even an addiction – for coping with feelings of extreme vulnerability.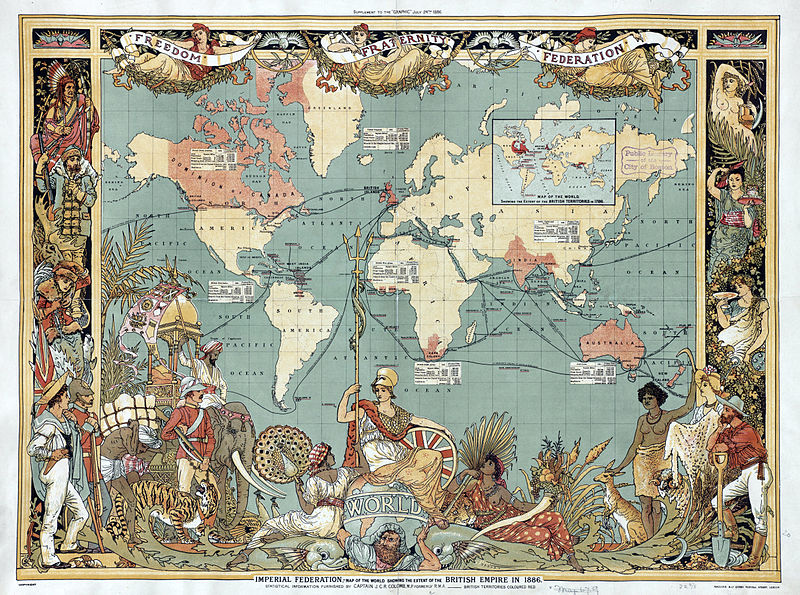 As we witness both ecosystems and societies increasingly break down during the 2020s, so our processes of mapping and modelling are challenged. That is not only because those breakdowns reveal that we are neither 'safe' nor in control. Rather, the breakdowns are occurring because sufficient numbers of people, over centuries, have used the power of mapping life to exert a destructive power, and have not been able to understand our living world in order to make any meaningful efforts towards averting its destruction. The anticipation of societal collapse is therefore to acknowledge a crisis of epistemology, and a collapse of the hitherto dominant ways of seeking to know the world. That anticipation invites us to explore other ways of understanding life and our places within it. It means people become interested in relinquishing reliance on redundant and harmful mental 'maps' of who we are, who we are not, and how the world is, and begin to rediscover or restore forgotten ways of being and knowing. This means bringing the somatic, the affective, and the relational – the wisdom of our bodies, hearts and communities – wholly to bear on how we face into the unfolding predicament."
This is excerpted from a guest post from Katie Carr, Senior Facilitator in the Deep Adaptation Forum. You can join her on a course she will co-facilitate with Jem Bendell on deep adaptation leadership, online in July, in which these ideas are further explored.
In Kosmos
Vow of 120,000 Actions
When we make a vow, no matter the intention behind it, we're doing so with the full strength of our will, rather than being half-hearted.
by Hunter Liguore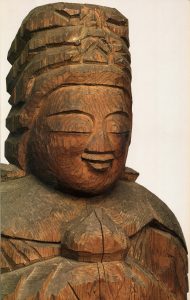 Imagine being a child on the riverbank, the waters rising so rapidly, above the banks, spreading out in every direction that there is nowhere to run. In a moment you cannot stop, your mother collapses with the current, arms flailing to keep afloat, to keep from being carried off. You can't reach her, as the flood overwhelms her body—and she's gone.
This is the lasting image that informed the life of Enku, a Buddhist monk living in the 17th century. His mother, like many of the inhabitants of Kisogawa, Japan, had left behind many orphaned children and a township in ruin. As a result, Enku's path was chosen for him and he entered a monastery. Once older, and time to venture from the safety of the temple, Enku, like many monks, dedicated his life to ending the suffering of others. On the anniversary of his mother's death, this traveling monk returned to the river of his childhood and made a vow of 120,000 actions.
---