Call for Essays * Soul Shivers * Spring Poetry * New Writing

April 20, 2021 Kosmos Community News
Dear Kosmos Family,
We sincerely hope the warmer weather in the North and the wider availability of vaccines is making your hearts feel lighter at this time.
Much to share in this edition of Kosmos Community, beginning with our seasonal Call for Essays and Other Works. Our summer theme is Realigning with Earth Wisdom. Read details below.
We are also pleased to present the first of four dialogues with a global panel of remarkable women, call Soul Shivers. The conversations are framed around earth regeneration, along four critical themes: ancestry, trauma, connection to place, and peace. Convened at The Stoa, these edited transcripts are available through a special collaboration with Kosmos. 
As always, April brings our 2021 Spring Gallery of Poets, a collection curated by Carolyn Martin.
We are also offering five fresh essays that speak to the need for collective transformation. Our essayists include Alec Gerwitz, Eric Hutchins, Gary Horvitz, Michael Gray and Jonathan Smith.
Enjoy!
Kosmos Call for Essays and Other Works
When we speak of Earth wisdom, our meaning is two-fold: the natural unfolding vitality and intelligence of all life; and the deep inner knowing that we are the Earth, that our DNA is literally encoded by the nutrients, water and sunlight we take in. Our ancestors understood, and many indigenous people retain Earth wisdom.
The past year has given many of us a chance to reset our priorities. The year brought confusion and pain, but also renewed hope and optimism that the human family will find common purpose in defending and restoring our sacred planetary home.
Do you feel we live in a purposeful universe? What do you perceive as purpose? How do we 'realign with Earth wisdom and purpose' at personal, organizational, community and global scales?
Share your ideas. We invite you to submit an essay up to 1000 words, a poem, or other artwork, in response to any of these prompts or what the theme means to you. We will choose several works to publish in our Quarterly and on our website.
Deadline: May 20, 2021
GO TO OUR SUBMISSION GUIDELINES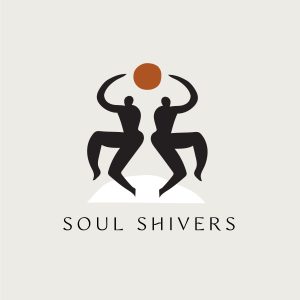 Soul Shivers launched at the Stoa in February and March of 2021. We held a series of four dialogues framed around earth regeneration, breaking the conversations down into four critical themes which were ancestry, trauma, connection to place, and peace.
You can read the first dialogue here and  view the series here.
For us, regeneration is not just a set of alternative solutions – nor is it just about nature. Instead, regeneration is about activating the capability and will to shift unhealthy ingrained patterns so that we can step into our innate potential as stewards of life. Regeneration involves relationality and the ability to cultivate it towards higher orders of connection, wellbeing, and belonging. 
Soul Shivers captures seldom heard stories from women around the world working on earth regeneration in different ways. Our dialogues are intimate, translocally interconnected, and impactful. In a special collaboration with Kosmos, we are offering edited transcripts of these conversations.
"My culture has an ancestry that's called Whakapapa. And it takes us right back to our God Systems. Our gods, we are descendants of them.

In New Zealand, we are descendants of multiple Pacifica cultures. We also have connections to Peruvian cultures, South American cultures, to Taiwan and to the Himalayas, multiple centuries of those that come through in our DNA.

…Our indigenous folk do not have to 'unlearn' anything. We have to drop colonization off us because we are descendants of people who still care and still have our histories of care and stewardship for everywhere we live.

We do not have to unbind ourselves. We just have to emphasize our cultural belief systems that go back multiple centuries. We do not have anything to unlearn. And for the cultures that do have to relearn, we and they can go together to improve where we sit in this age. I would like to encourage everybody, you are all indigenous to wherever your blood comes from." –Jane Ruka
Kosmos 2021 Spring Gallery of Poets
Read selections by Dale Champlin, Kevin Bell, Marjorie Mir, and Nancy Christopherson. Curated by Kosmos Poetry Editor, Carolyn Martin.
In the Morning There is Hope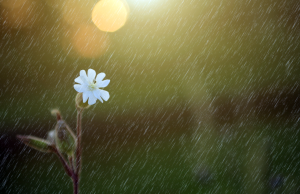 Hope glitters from the sugar bowl,
blooms on the flowered wallpaper
and rises in a cloud of steam from the teakettle.
There's a puddle of hope in the courtyard
and a bit of hope buzzing in a spider web
in a dusty corner of my window.
A cat on the sidewalk yowls hope,
hope, hope in his manner of speech.
The sky puffs rows of hope like fish scales.
With every breath I smell hope on the breeze.
Squirrels dash about on branches of hope.
An aria of hope cascades from a kinglet. 
On the playground children are dazzled
by rays of hope. 
In the shipyard seagulls circle over briny vessels
pulled from the harbor by cables of hope.
My streetcar slides along rails of hope.
The entire time hope patters on my umbrella.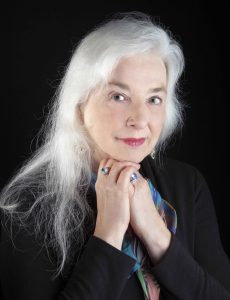 About Dale Champlin
Dale Champlin is an Oregon poet with an MFA in fine art. The editor of Verseweavers, she has published poems in Willawaw, The Opiate, Visions International, San Pedro River Review, catheXis, Pif, and elsewhere. In 2019 she published her first collection The Barbie Diaries (Just a Lark Books). Three collections, Isadora, Callie Comes of Age, and Andromina, A Stranger in America are forthcoming.
Philips Reservoir, Watching the Cranes Come In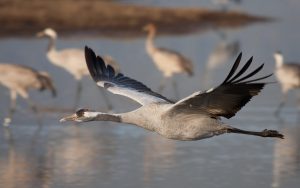 I can hear them before I spot them, slow flapping in—
wings 
flashing in the distance almost white—the ruckus they make 
rubbing ribbed glottides together, not snapping just 
rattling, calling
out, trilling coo, purr-cooing. I know they have arrived
and will settle to rest a while before lifting off again, to
circle, higher, higher,
climbing higher to get up over the mountains bearing north.
They will cross the Northern Cascades then the tall 
coastal
ranges of British Columbia, or the wild northern Rockies 
of Alberta, the green-white coastal ranges of southeast Alaska 
to push on 
past Denali. Such a long route—but these are elemental beings, 
which makes me smile as I remember that they 
mate for life, 
are symbols of fidelity and longevity, even immortality—
in some cultures. These tall beige-gray wading birds 
with
bright red caps and round amber eyes which nest in the marshy 
Arctic tundra—and I, who have lost nearly everything
having been  
pushed away from the table as it were—the idea of 
them migrating gives comfort and a reason to beam—
there are yet constants 
in life. Cars and trucks roar past in the background along 
the two-lane asphalt to John Day. I realize the natural 
world 
survives just fine without me—in fact thrives—without 
any human involvement at all, if we'd just 
leave it alone.  
I should leave immediately and never come back.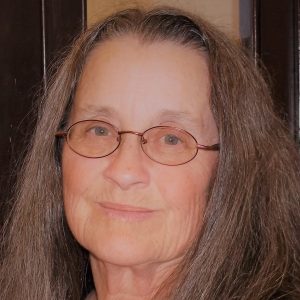 About Nancy Christopherson
Nancy Christopherson, author of The Leaf, lives and writes in eastern Oregon. Her poems have appeared or are forthcoming in Aji Magazine, Common Ground Review, Free State Review, Helen Literary Magazine, Molecule Tiny Lit Mag, Peregrine Journal, Raven Chronicles, Third Wednesday, Verseweavers, and Xanadu among others, as well as various regional, national, and international anthologies. Visit www.nancychristophersonpoetry.com.
READ MORE SPRING POETRY AT KOSMOS
New Writing |

Men's Voices on Collective Transformation
Notes Toward New Religions | Discovering the 'Motherling'
By Alec Gewirtz
"Faith should be recognized once more as a virtue in society because, without it, we can only form beliefs once we have perfect certainty in their validity, which traps us in the partial knowledge of our arbitrary point in history. We can either blind ourselves to this fact or welcome religious innovators who present fresh conceptions of faith within the scope of what distant generations could uncover about existence. Faith can be reimagined as a brave wager on the discoveries of our descendants."
Alec Gewirtz (@alecgewirtz on Twitter) is a writer and community-builder based in New York City. He graduated summa cum laude in Religion from Princeton University and was a Fulbright Research Fellow at the University of Toronto.
Listening to our Hearts |

Out of Loss, New Life

By Michael Gray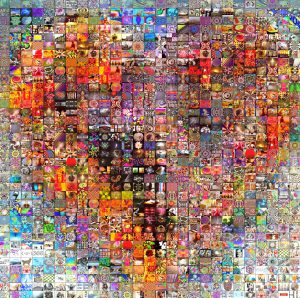 "My head does a good job 'making up' my familiar world and my heart works tirelessly to coordinate 30 billion cells, along with the organs and tissues that they populate. But is this biological organ the same heart that knows sadness and love?
My mind always seems to be preoccupied with practical matters and doesn't seem to notice that our world is bobbing up and down like a cork in the boundless firmament. When it comes to the most important issues, my thinking mind seems oblivious to anything for which it doesn't already have ready-made concepts.
The other morning, I received an answer to a question that my thinking mind couldn't have asked. Now I don't want to hand that insight over to a mind that can only identify things in terms of what is already familiar. This time, I want to know what my heart feels about it."
Michael Gray is the author of The Flying Caterpillar, a memoir, and the novels Asleep at the Wheel of Time, about whales, aliens, and humans, and Falling on the Bright Side, about his experience working with the disabled.
More Essays…
---