Kosmos Spring Edition Preview

March 16, 2021 Kosmos Community News
---
Dear Reader,
With the return of the light here in the North, and the arrival of vaccines to most parts of the world, comes a renewed sense of hope. We have endured a full year of disruption, death, and deep transformation. For many of us, the process of renewal has just begun, or maybe we can barely see the way forward. Even so, we feel wonder for the mysterious gift of existence, this tender moment in time, and we recognize that the wheel of Life is turning and it is Spring once again.
The Spring Edition of Kosmos Quarterly arrives March 27. If you signed up to receive it, you'll receive a note when it is ready. Happy Spring!
Our Light with Yours,
Kosmos
Excerpts from the 2021 Spring Edition of Kosmos, Century of Awakening
Our Spring 2021 Cover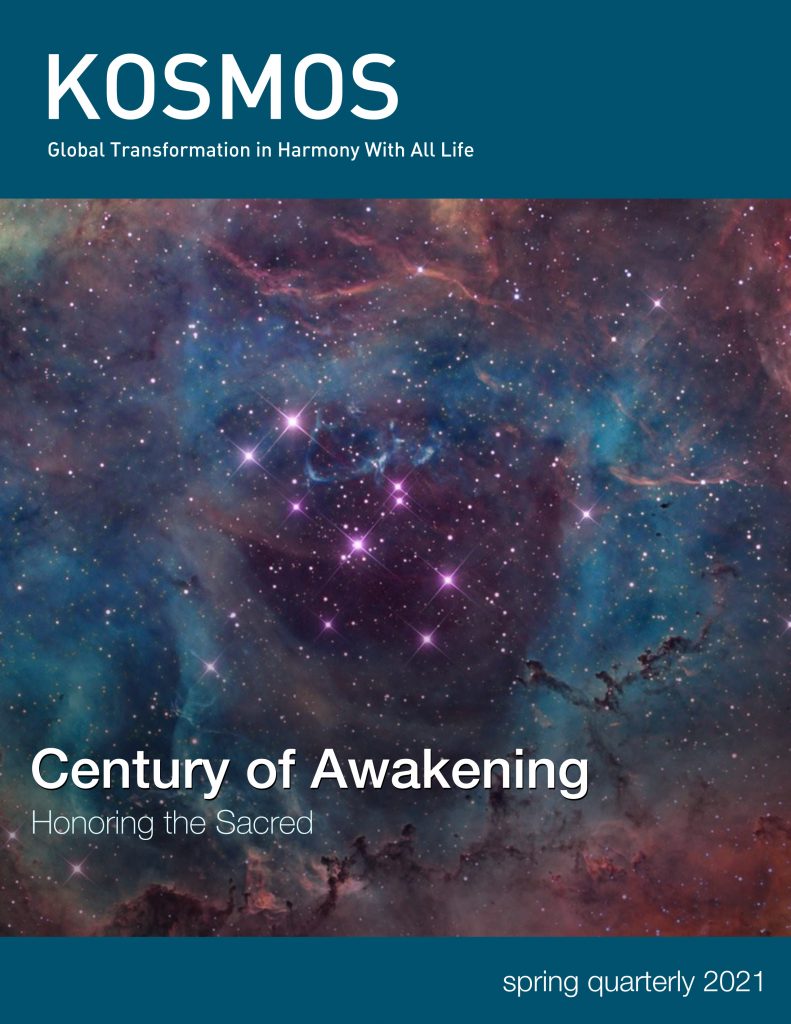 About the Cover: The Rosette Nebula is an emission nebula, a large star forming region located in the constellation Monceros, the Unicorn. You can see stars that were formed from the nebula's matter in the last five million years – around the time our first hominid ancestors stood upright.
In the Century of Awakening, our place in the story of the Universe will become more clear. Just as a perfect confluence of elements and conditions made Life possible on Earth, we will need the right mix of wisdom, maturity, sacred technology, justice, and love to prevail as the human expression of Creation.
Now is the time to dedicate our personal effort to generating the energy of peace and self-awareness, honor all that is sacred, and accelerate collective awareness of our interconnection, shared values and goals. 
 Ours must be the Century of Awakening, if we are to survive.
Awakening to Life | 
from the Keynote, by Jeremy Lent
Heaven is my father and earth is my mother, 
and I, a small child, find myself placed intimately between them.
What fills the universe I regard as my body;
what directs the universe I regard as my nature. 
All people are my brothers and sisters; all things are my companions.
In the face of our civilization's onslaught against life, an increasing number of modern Western visionaries are beginning to throw off the mantle of separation that has muddied the moral clarity of mainstream society—what Einstein called "a kind of optical delusion of consciousness . . . a kind of prison for us"—and rediscover the core truth of our shared identity.
The founder of Deep Ecology, Arne Naess, called this expanded identity an ecological self. "We may be said to be in, and of, Nature," he declared, "from the very beginning of our selves." For the great humanitarian, Albert Schweitzer, who experienced his own identity as springing from life itself, a system of values becomes self-evident: "I cannot but have reverence for all that is called life. I cannot avoid compassion for everything that is called life. That is the beginning and foundation of morality."
Members can read this feature on March 27
The Descent to Soul | 
by Bill Plotkin
We now find ourselves in an initiatory crisis of our own making that will result in either our demise or our metamorphosis. We cannot continue on our current course and we cannot remain as the humans we've been. This is a collective circumstance akin to what is faced individually on the Descent to Soul. Not all people or species — or planets — survive their initiations.
Greater role differentiation is true not only of contemporary societies compared with earlier ones but also of our species compared with others. The variety of niches individual humans can occupy seems immeasurably greater than the niches available to individuals of other species. This is our forte as well as our flaw. One of the distinctive attributes of the human psyche is that it takes wildly diverse and creative shapes. But the capacity of most earlier human cultures to support that diversity and autonomy seems limited compared to contemporary options.
More generally, I suspect there are no older or existing cultures with practices or worldviews that are unambiguously relevant to what we need to navigate our current planetary moment, none that are wholly adequate to enable us to face what we now must as a species. This, indeed, was the conclusion of geologian and Earth Elder Thomas Berry after a long life studying cultures all over the world:
We must go far beyond any transformation of contemporary culture….None of our existing cultures can deal with this situation, namely, the loss of what Thomas termed our cultural "survival capacity"] out of its own resources. We must invent, or reinvent, a sustainable human culture by a descent into our prerational, our instinctive resources. Our cultural resources have lost their integrity. They cannot be trusted. What is needed is not transcendence but "inscendence."
Thomas, by distinguishing inscendence from transcendence, was declaring that we live in a time in which the spiritual descent has become essential — and more vital than the spiritual ascent, which, alone, too often amounts to a spiritual "bypass" of our individual and collective needs for healing, wholing, and tending to our crises and opportunities.
Members can read this feature on March 27
 A Gallery by Master Sha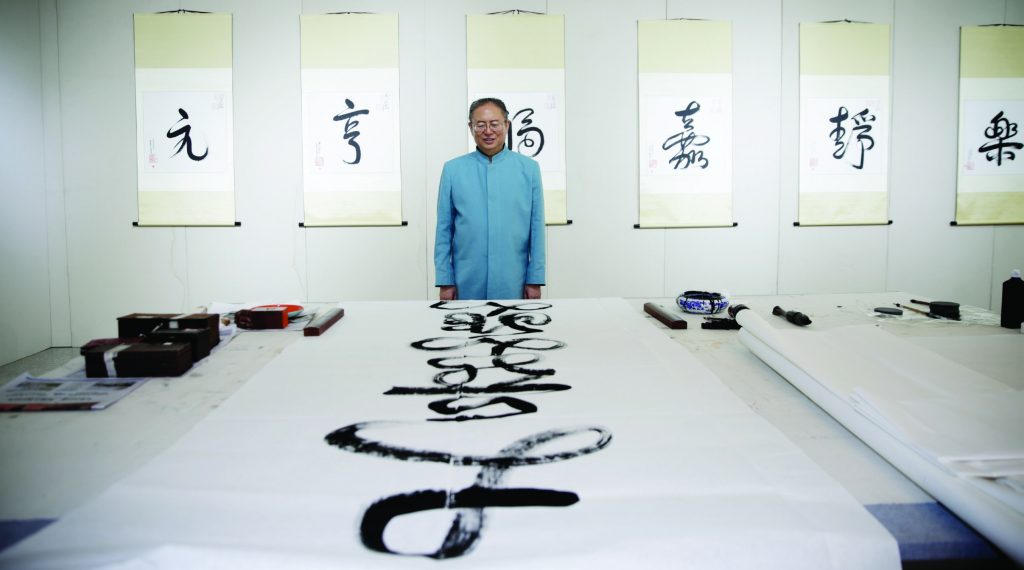 The only future for our survival must be through awakening to the symbiotic power within us all and within the universe. We are all we have in this world, and it is only through our actions right now that the future of the planet can be assured. Without an individual yet cohesive acknowledgement of the scale of the challenges we're living through, survival is not assured.
We need revolutionary ways to heal ourselves, heal each other and together bring this higher consciousness to our everyday journey on this planet. Creating new healing arts through the utilisation and true understanding of ancient forms provide us with authentic opportunity to do just that.
Tao Calligraphy creates Tao Chang – a high frequency energy field. Through this unique form of Oneness writing, we create meditative healing fields that radiate a heavenly vibration and frequency that can be harnessed to heal. Connecting with this frequency field helps to heal, transform, rejuvenate and enlighten the mind, body and soul.
Tao Chang (lit. Source Field) has within it the way of all life. Tao is the Source and the Creator harnessing and directing the universal laws that govern all life. Through Tao Calligraphy then, Source messages, vibration and frequency is brought directly to humanity to nourish positive changes and enlighten all life on Mother Earth.
Members can read this feature on March 27
 

Global Challenges Are Directing Us Toward a Unity of Purpose |
by Kurt Johnson, Elena Mustakova, Robert Atkinson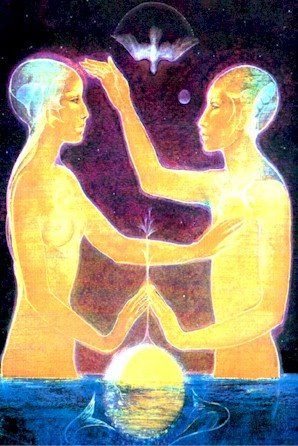 Our public life has massively forfeited rational inquiry and integrity, embraced fabrications, and become defined by the lowest common denominator of expediency. We are left bereft of anything to put our faith in. And life without faith is only existence, permeated by self-defeating ego, and collective dishonesty.
Faith in something that matters most to us, in our ability to become better humans, in our collective will to live more honestly together, whatever that may be for us, is what sustains us, gives us hope, and inspires us. It's time to admit that we cannot live and thrive without a faith that strengthens our backs and gives us the fortitude to do right. It is time to redefine and reclaim faith.
Faith is what withstands scrutiny, fosters on-going self-regulation and development of the mind, contributes to the growth of discernment, and cultivates a spacious, attuned, and generous heart. Such faith is infused with comprehensive and encompassing spiritual, material, and social understanding of the evolutionary and interdependent nature of consciousness and life, and of the law of love driving this evolution.
Members can read this feature on March 27
---