Worthy of Awe | and February's Poet

February 16, 2021 Kosmos Community News
"And I say to any man or woman, Let your soul stand cool and composed before a million universes." Song of Myself – Walt Whitman
Dear Kosmos Family,
Welcome to the Lunar New Year – the arrival of spring based on the cycles of the Moon. This is the year of the Ox – symbolizing strength and hard work. And we certainly do have work to do.
This is a sacred time. What do I mean by sacred? I like the definition, 'deserving of reverence and respect, worthy of awe.' We make things sacred by attending to them with reverence and respect. And we need to keep this volatile, uncertain time sacred in our hearts, standing "cool and composed before a million universes," because anything is possible.
Wherever you are right now is a sacred place, because the first people to arrive made it so. They saw that the land deserved reverence and respect. Yet, so much of our world has become desacralized – desecrated. It is the root of our troubles. We have desacralized energy for example. The sun and fire were once worthy of awe. But now we frack and pillage and pollute with little regard for source or consequence. What would resacralized energy look like? What would resacralized waters taste like? Worthy of awe.
Each of you is not here by chance. You are drawn to Kosmos because you wish to restore respect and reverence toward Mother Earth and your relations with all beings. You wish to alleviate suffering in yourself and in others. You are already a bodhisattva – a great soul. And when you join others with a similar mindset, you are building the collective energy of transformation and doing sacred work.
For the New Year, the community of Zen monk Thich Nhat Hanh has gifted us with two new gathas – sacred sayings – to practice with. They are called parallel verses. One for the inhale. One for the exhale.
Sitting in freedom on this sacred land.
Walking in peace everywhere on Earth
How perfect. We have the illusion we are trapped by the pandemic and can't go anywhere. But the only prison that can really trap us is our mind. I invite you to contemplate these verses. You can even print them out, here.
The Shift, the Great Transition, is happening now, all around and within us. I'm glad we have this community of awareness and understanding. I'm glad you are there for Kosmos and we are here for you.
In Peace,
for Kosmos
Essential Viewing |
John Rockstrom's TED Talk
10 Years to transform the future of humanity – or destabilize the planet
February's Featured Poet |
Kelly Lenox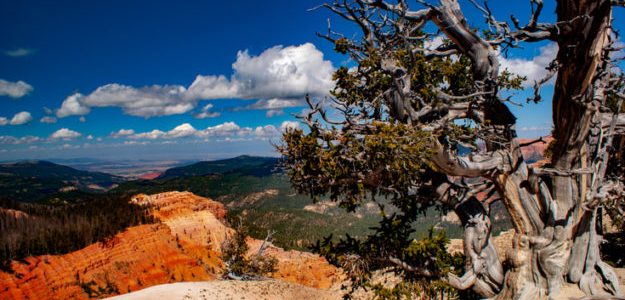 Grandmother Bristlecone
—Cedar Breaks National Monument, Utah
Earth melts away
———————beneath your roothold
———————————-in limestone now two miles high
Where lightning visits
————–often as a next-door neighbor
Wind
———brings news of bison
—————————–and bulldozers
—-carves canyons into fins
—————————–that erode to bulbous hoodoos
Your twigs are stronger
Word is
————the condor is back
—-Have you snagged a feather
——————————–on a dead limb
——–you sealed off to keep the rest alive?
Brazen question
——————–I have too few years to listen as you answer
—-bark lace unraveling
—————————–to bleached bone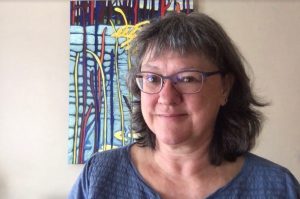 Kelly Lenox's debut collection, The Brightest Rock (2017), received honorable mention for the 2018 Brockman-Campbell Book Award. Her work appears in RHINO, Hubbub, EcoTheo Review, Split Rock Review, and elsewhere in the U.S. and Europe, with Pushcart Prize and Best of the Net nominations. Kelly holds an MFA from Vermont College of Fine Arts and is editor-in-chief of the National Institutes of Health Environmental Factor. She lives in Portland, Oregon. (www.kellylenox.com)
x
x
Deschooling Dialogues |
On Initiation, Trauma and Ritual with Francis Weller
By Alnoor Ladha
AL: It seems to be very difficult for people to be critical of the culture in which they are enmeshed within. There are all sorts of mechanisms that dominant cultures use to further socialize and entrench us including patriotism, nationalism, supremacy, progress, and even the idea that you should be grateful because you would be nothing in the absence of the existing culture. How does one disentangle themselves from identifying with the all-pervasive dominant culture? How do we get to the boundary-dissolving states that allow us to see the true effects of culture? How have you done this personally?
FW: These are really pertinent, essential questions for us right now. How do I want to approach this? For me, I guess it happened primarily through suffering. I had this profound feeling of emptiness in my being, and this emptiness was personalized, as if it was some character flaw, some defect in my own being. As I sat with many other people in my practice, that thread of emptiness came up over and over and over again, to the point where I had to begin to question whether it was my own personal flaw or whether it was a wider systemic issue.
Then simultaneously, through studying traditional cultures and Indigenous cultures, I began to look at how they raised people, the value of belonging, the central sense of your necessity, that you were needed, that you were valued, the value of ancestors, the value of ritual. All these practices kept a cohesiveness so that the psyche didn't go into that place of feeling empty. Where this emptiness comes from is our hyper-focus on individualism, which began several hundred years ago at least with the Enlightenment.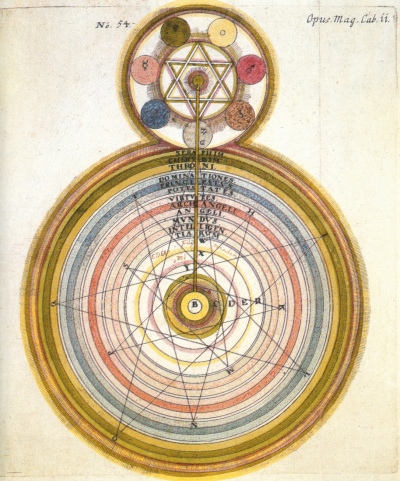 We can go back even further to the disruption of tribal culture in general. If we go back deep enough into our lineages, we all come from intact tribal cultures. The Roman invasions of Europe and various other drivers began to dislodge these things and we began to become adaptive to the dominant culture, but the real rupture, I think, came in the 16th and 17th centuries when the emphasis began to move from a sense of village-mindedness to the individual. That reached its zenith now here in white western culture in America, I think, where we have abandoned primarily all sense of identity beyond my own interiority. We are separate. We may exist, but there's nothing that really binds us together in this ideology. This ideology of individualism breeds this feeling of emptiness.
AL: Please say more.
---