Year's End and the Kosmos Winter Edition Preview

December 15, 2020 Kosmos Community News
Dear Reader,
2020…this remarkable and challenging year will soon come to a close. We hope you have weathered these exceptional times and send our sincere hope that the spirit of joy is kindled in your coming holidays.
Although our lives and the world have often felt chaotic and unstable this past year, at Kosmos we believe a better era lies ahead. That's not to say that the deceptions and sorrows that plagued 2020 are over. However, it is our felt sense that more and more people of goodwill are waking up to the realities of our time with a clear sense of purpose and taking responsibility for our collective future.
As you may know, a Great Conjunction occurs exactly at the solstice December 21st between the planets Saturn and Jupiter. Their light will appear to merge as a bright beacon on the southern horizon. In the northern hemisphere, many associate the return of light at the solstice with the celebrations of Yuletide, Christmas, Hanukkah, Soyal for the Hopi, Dong Zhi in China, and many others.
This particular planetary conjunction is said to be the start of a new 200-year cycle. We welcome the symbolism of renewal, rebirth and the return of light to the world.
If the last 200 years have been shaped by industrialization, materialism and disparity, may the coming era be characterized by regeneration, stewardship and sharing. Decades from now, we may look back on this year with new understanding – as a great pause that seeded deeper awareness and new capacities.
Truly, the present quality of time is like no other in our living memory. Yet, life evolved only once on Earth billions of years ago, and our ancestors passed through many portals of near extinction and rebirth. We are the collective inheritors of their wondrous resilience, skillfulness, and love.
Kosmos welcomes you wholeheartedly as we chronicle this continuing journey of transformation. The Winter Edition of Kosmos Quarterly arrives January 1. If you signed up to receive it, you'll be hearing from us on Day 1 of 2021.
Joys of the Season!
Our Light with Yours,
Kosmos
Rhonda Fabian is editor of Kosmos.
Excerpts from the 2021 Winter Edition of

Kosmos, Visionary Spirit!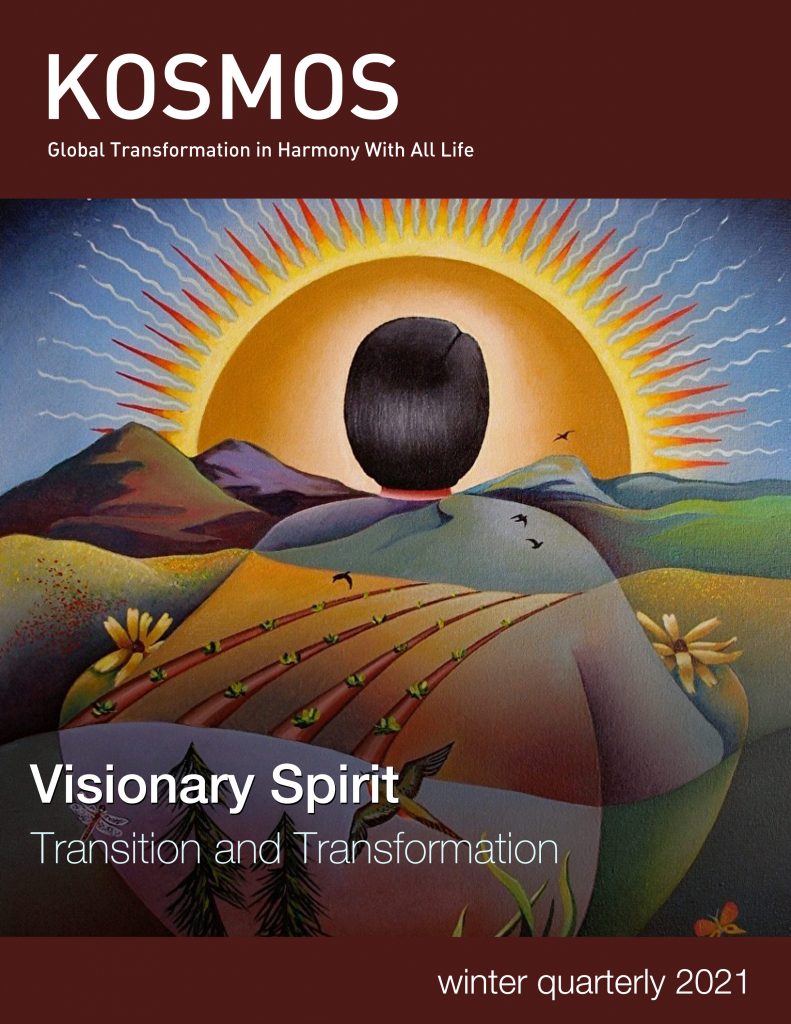 Our winter edition arrives January 1, 2021 – Visionary Spirit | Transition and Transformation
The archetype of the Visionary, grounded in love and wisdom is called forth. A wise visionary understands the challenges and knows that some dreams can't be accomplished in a single lifetime. Yet, the visionary spirit is co-creative, intelligent and optimistic. Resilience is rooted in vision.
The Winter 2021 Cover  | Communion, by Nancy Earle.
Nancy Earle was first introduced to the power of art to communicate through image and color by her father, Edwin Earle, who lived among the Hopi and honored their ceremonial life through his paintings. The beauty and imagery of native and Southwest art began to inspire her own paintings after she spent a summer at the Art Institute in San Miguel de Allende, Mexico. After entering the Franciscan Order in 1967, Nancy's artistic vision increasingly became an expression of her chosen spiritual path.
Unhealed Collective Trauma: The Root of the Climate Crisis
From the Keynote, by Thomas Hübl
"The paradox of trauma is that its symptoms are really signposts, pointing our way out of the fog. Consider something: you are alive today because every single one of your genetic forebears, stretching back through time, survived long enough—through countless periods of volatility, chaos, and change—to reproduce a resilient child. 
And that child went on to do the same. 
We can raise societal awareness, tap new levels of collective intelligence, and enact a fresh vision for our world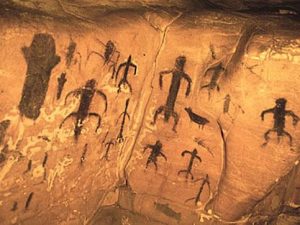 We exist at all because of human resilience, which is our birthright. Everything our progenitors survived in order to bring us forward lives in us today, not just their struggle and suffering, but their skills, talents, tenacity, perseverance, and genius. Likewise, millennia after millennia, humans have learned and developed countless means and methods through which to mend, heal, redeem, and restore ourselves and one another—and all of that wisdom is as near as our DNA. 
If our kind is to flourish and thrive, not just survive, the elegant interrelation we observe in the natural world must be mirrored in us. We aren't merely on the planet; we are part of it. We aren't the highest intelligence on Earth; we are a manifestation of Earth's intelligence. The planet is us: its ancient carbon, oxygen, minerals, metals, and water are the same that comprise our bodies. Humans are simply the latest drumbeat in an ancient, cosmic, evolutionary dance, even if somewhere in our journey, we have forgotten the song."
Dying into the Creative | Our Journey through the Dark Night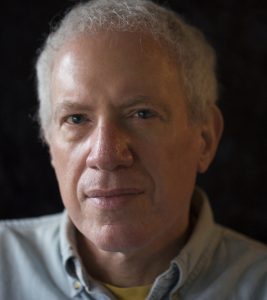 From a Feature by Paul Levy
"It is no badge of honor or measure of sanity to adapt to a world gone mad. Instead of trying to adapt to the world's insanity, a person who is awakening remains open to the world—and open to their wounds—such that a regenerative and curative power arises from within their own dark depths in response – this healing power is the creative spirit. A person who is able to connect with their creativity becomes an anti-psychotic agent in the midst of the prevailing collective psychosis we are passing through.
Creativity is one of the greatest medicines at our disposal during times such as this. Our spirit, the sentient presence that animates us, is by its very nature, creative.
A human being is a creative force thirsting for conscious realization. Our creativity isn't as a mere hobby, a sideline, something that we should just indulge in on our days off. The creative spirit is an essential part of our being, the life-giving oxygen for our soul. Unexpressed creativity, on the other hand, is poison to the human psyche. The malady that our species is collectively suffering from is, in essence, the fact that we are not connecting with, mobilizing, and expressing our creative nature, which turns against us in self-and-other-destruction."
Across the Creek | Land Energy Experiences
From an Article by Helen Russ
"It's my experience that special or energetic sites are everywhere. Each piece of land, each living form has its own spirit we interact with, even if we are completely unconscious of such phenomenon…
The watercolour paintings shown here are superimposed on faded photographs of the site where the experience occurred. In spatial terms my physical body may have been walking the land, sitting in my bedroom at the Booroola house, in Sydney or overseas, but my spiritual awareness would be located at a particular spot on the land. Some experiences came in dreams. The photographs show the location where the experience unfolded.
The photographs are faded out because my sense is that the physical landscape changes and it is not as important as the energetic landscape. Trees, watercourses, grasses, animals and people come and go but the energetics of a place uphold its life and integrity. Experience suggests that the land has its own energetic ecosystem, with flows, vortexes, rivers of light and life, that existed long before people."
Birdsong as a Compass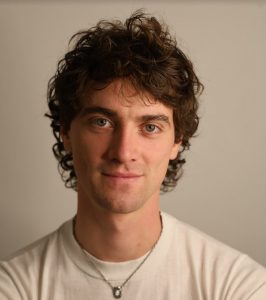 From a Reader's Essay by Henry Coleman
"One evening, when I was fifteen, my reality cracked open. My friend's mum took me to a public screening of the documentary, The Economics of Happiness. The film railed against the conventional idea of "progress", and revealed its skewed, neo-colonial ideological scaffolding. Through the lens of a remote community in a part of India I'd never heard of, it showed how corporate globalisation is a programme of economic engineering that is actually generating unemployment, poverty, conflict and depression, even as it chews up ecosystems and trashes the planet.
Believe it or not, this was like music to my ears. Finally, I was relieved of the crippling idea that human prosperity and ecological wellbeing are somehow separate, mutually exclusive goals. The film pointed to the shared roots of our social and ecological problems, laying out a way forward that helps on all fronts. It called this path "localisation".
I'd never heard that word before, but somehow it made the world of sense to me. It meant growing food close to home, trading it at local markets with people with familiar names and faces. It meant allowing diverse cultures and individuals to follow their own dreams, unimpeded by the pressures of centralised profit-making. It meant rebuilding diversified farms connected to local, circular economies, in which the line between "wild" and "cultivated" was blurred.
This connection – between local economic revitalisation and cultural and biological diversification – was like the missing piece of the puzzle for me. It was a pragmatic policy framework; a roadmap to a world that looked more like my (interior) island, and less like cookie-cutter suburbia and big grey shopping malls. One that sounded less like Taylor Swift and more like Barn Swallows nesting in the eaves."
Follow Kosmos Friend, Scott Lennox and 'The Beautiful Question'
Podcast Ep. #169 | A Prayer For You
The poet Wordsworth wrote a sonnet entitled "The World Is Too Much With Us." For many people, the truth behind that line has never seemed more relevant than it does right now. Join me this week as I offer my heartfelt prayer to encourage you as we live through this amazing time.  
https://thebeautifulquestion.com/a-prayer-for-you
A COURSE from School of the New American Farmstead |
Surviving the Future: Conversations for Our Time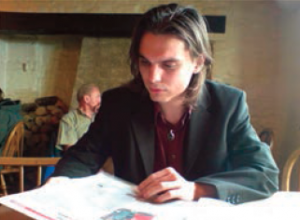 with Instructor Shaun Chamberlin, and Others
Surviving the Future: Conversations for Our Time is a flexible, interactive online course, designed to build and inspire a global community of people who are seeking new insights to help themselves and their localities through these times of profound change.In these tumultuous times, we will take a long moment to pull back and think together — to share conversation — in the company of some of the most compelling people who have been thinking about these issues for a long time. The late David Fleming called this convergence of crises "the Climacteric," and he held out a tantalizing cultural vision of how we might respond. Tuition for the 8-week course begins at $99. Register HERE.
---