Kosmos Five Most-Read Features in 2020 | November's Featured Poet

November 24, 2020 Kosmos Community News
Dear Reader,
Holding you in our hearts this week, we practice gratitude.
We are grateful for this Life. Simply to breathe and feel the sun is a rare and precious gift.
We thank the Caregivers. All who care for children, all who care for the sick, all who render aid in crisis, all who protect the vulnerable, all who shelter animals, all who steward the land, all who stand with the oppressed, all who strive by any means to reduce suffering – to you we bow in gratitude
We thank all our ancestors and relations, as far back as the mind can see, for making our existence possible.
Here, the leaves have fallen. 2020 will come to an end, but not its many lessons. And despite the pain, we are grateful for the learning. A new era for humanity is being seeded, even as the riotous seeds of autumn are lifted on the wind.
You have established Kosmos as a herald in these critical times, and we are grateful. 2021 will officially mark our twentieth full year sharing transformational thinking, inspiring action, and hopeful spirit. Our gratitude for your support is boundless.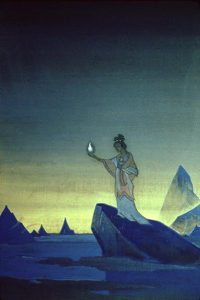 The Winter Edition of Kosmos Arrives January 1, 2021
We are scheduling the winter edition to arrive on the first day of the new year. Our theme is Visionary Spirit and we want to turn the page on 2020 and begin anew.
Enjoy inspiring features by Duane Elgin, Paul Levy and Francis Weller, a Keynote by Thomas Hübl, and works of music and art by David Berkeley and Nancy Earle.
In this season of gratitude and giving, can you please consider

a donation to Kosmos?

All of our funding comes from the support of our members.
November's Featured Poet | Margaret Anne Ernst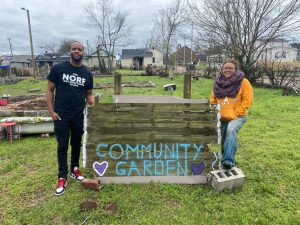 Dedicated to the community of North Nashville, Tennessee, where, after a devastating tornado in March 2020, residents turned an abandoned lot into a community garden in the cleanup process as they put their lives back together again.
Planting Instructions
Tell me what you'll turn into a garden
when things get hard.
Tell me which abandoned salt mine
you'll turn into a wild bed of roses
laced with dancing gooseberries,
covered in wasteful morning dew.
Tell me what bathtub,
which plastic children's chair,
which side table you'll lift
from the rubble of fallen walls
…continued here

Rev. Margaret Anne Ernst is a writer, community organizer, and minister ordained in the United Church of Christ. Her writing has been published in Saccharine Poetry, Montana Mouthful, www.RadicalDiscipleship.net  and Unbound: An Interactive Journal on Christian Social Justice. MORE
Kosmos Top Five Most-Read Articles of 2020
Not surprisingly, Covid-19 was a major theme this year. These five excerpts, taken in order, weave a story of their own, reflecting the Kosmos ethic.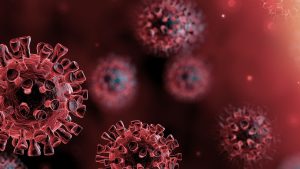 "Quantum physics invites us into a view of reality in which the seeming "objective" reality out there and the "subjective" experience "in here" become inseparably intertwined. Just as the characters and events in dreams aren't separate from the dreamer, the world, according to the great psychoanalyst Carl Jung, is but a living symbol, the embodiment of deeper parts of ourselves, which we collectively dream into existence.
Embracing reality in this way, how would we make sense of Covid-19?
Through spiritual experiences and studies, I've learned that diseases rarely appear for no reason. They often carry deeper messages. For example, conflicts, longings, and vital drives our minds suppress may resurface in bodily symptoms. Healing often occurs in the moment we realize what we have suppressed. Such insights have the possibility to make us more whole and may, in fact, change our lives. In this way, we can say the healing antidote – or, in this case, the anti-virus – lies hidden within the disease as the treasure of transformative realization."
"Once the crucible of coronavirus begins to cool, and a new sociopolitical order emerges, the larger emergency of climate breakdown and ecological collapse will still be looming over us. The Neoliberal Era has set civilization's course directly toward a precipice. If we are truly to "shift course away from our failing trajectory," the new era must be defined, at its deepest level, not merely by the political or economic choices being made, but by a revolution in values. It must be an era where the core human values of fairness, mutual aid, and compassion are paramount—extending beyond the local neighborhood to state and national government, to the global community of humans, and ultimately to the community of all life. If we can change the basis of our global civilization from one that is wealth-affirming to one that is life-affirming, then we have a chance to create a flourishing future for humanity and the living Earth.
To this extent, the Covid-19 disaster represents an opportunity for the human race—one in which each one of us has a meaningful part to play. We are all inside the crucible right now, and the choices we make over the weeks and months to come will, collectively, determine the shape and defining characteristics of the next era. However big we're thinking about the future effects of this pandemic, we can think bigger. As has been said in other settings, but never more to the point: "A crisis is a terrible thing to waste."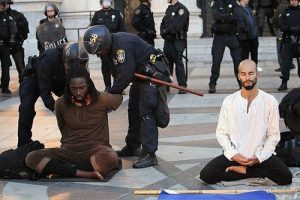 In the troubled times we find ourselves in, our disposition should be to side with those that have less power. In the context of capitalist modernity, to borrow Abdullah Öcalan's language, this means siding with the oppressed, the exploited, the immiserate, the marginalized, the poor.
You can examine any situation, in all its complexity, and assess the following: who has more power over the other? Who is benefitting from the other's misery? Who is exerting domination? Where does this power come from? What are the rights of those involved? From this vantage point of critical thinking, one can then engage their moral will in support of balancing power. This can be applied to both the human and more-than-human realms of other species and animate ecosystems…
…We are being prepared for even deeper complexity, breakdown, tragedy, renewal and rebirth. This transition calls upon all of us to be vigilant students of our cultures, to contemplate our entangled destinies, to abandon our entitlement, to transcend the apparent duality of inner and outer work, and to reaffirm our responsibility to each other and the interwoven fabric of our sentient planet and the living universe."
"The role of helping people find meaning and purpose used to be met squarely by religion. But after the historical Enlightenment and the Age of Reason, many people began to realise that in their more archaic forms, the great mythic religions don't stand up to rational scrutiny. And in its place we are left with a science which, for all its explanatory power in telling us how the world works, has almost nothing to say about how we should live in it.
And so today many people find themselves without a story that can point to their place and purpose in the universe, and yet can withstand the test of rational scrutiny.
And that's what Conscious Evolution is. It's the new story that we've been waiting for.
It's a story about where we've come from, who we are, and where we might go."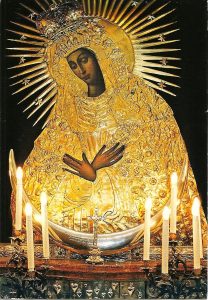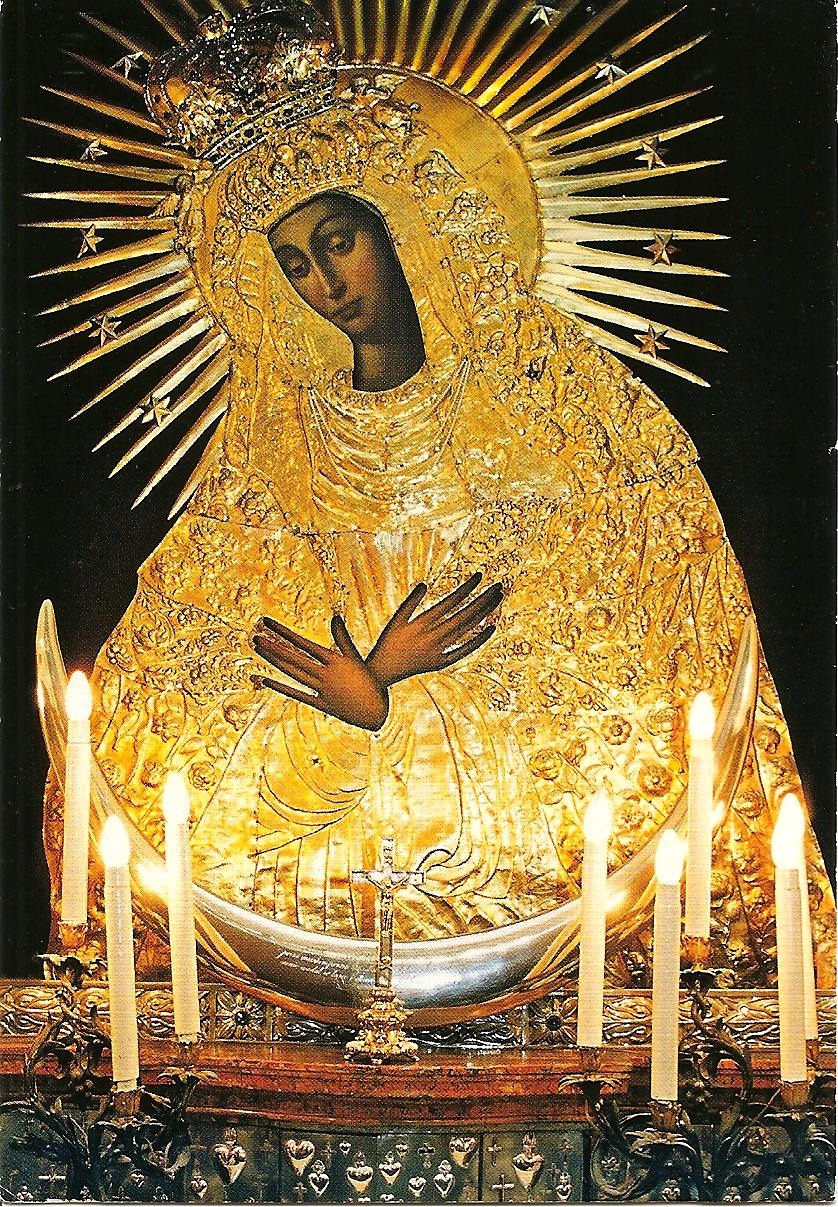 "We cannot return to the innocence of this earlier time, but this bond between humanity and creation remains, hidden beneath all the debris of our culture, the inner and outer wasteland we have created. It is part of the link of love that holds everything together, the mystery and power, the primal magic woven into the inner structure of the Earth, long known to mystics, shamans and healers. And if we look carefully, attentive to what is around us, this wonder is still present—in a child's joyful smile, wildflowers opening to the sun, a fox found curled asleep in my garden. Underneath all of today's distortions we can reconnect to this magic, this awakened relationship with the Earth. It needs to be remembered.
Yes, there is the final message of the labyrinth: the love and light that shone in midst of the darkness, the simple but essential values of care and compassion that hold us and bring us together through this crisis, and belong to our shared journey."
Kosmos Affinity Circles Forming
In the new year, we will launch Kosmos Affinity Circles. These small groups, working in the service of transformation will meet online each week for four sessions to share connection, insights and resources.
Each group of ten participants will be facilitated by Kosmos and a notable teacher or thought leader in the field. Through these deep encounters, it is hoped new collaborations will be seeded.
Our first three Affinity Circles tentatively are:
Healing personal and collective trauma
Planning and building resilient communities for the future
Global citizenship, education, and the SDGs
You can reserve an early spot in an Affinity Circle by contacting info@kosmosjournal.org and letting us know your circle of choice. Tell us a little about your purpose for joining.
When a group forms, we will send an invitation and more information. Participation will be by donation.
---