Koyaanisqatsi

August 25, 2020 Kosmos Community News
Dear Reader,
Do you remember the word Koyaanisqatsi? In the Hopi language it means unbalanced life. Many now recognize we are out of balance, not only in our human relations, but with animals, plants and even minerals. Such realization can potentially lead to wise response. If a boat full of people is tipping, even one calm person can help avert panic and redistribute the weight more evenly.
To find our equilibrium, we will first need to turn down the noise of the world. By noise, I mean the superficial observations that flood us daily, from repetitive partisan rhetoric and shallow commentary, to sensationalized stories of conflict, and online events that promise to enlighten us, for a fee.
Our wise spiritual teachers through the ages, especially our Earth Mother, have tried to reach us with luminous teachings about the nature of reality, our relations, and the meaning of life. Yet, most of us have failed to put the common ideals of these teachings into practice – to live simply, with gratitude, and goodwill toward all.
For a day at least, we can turn off our devices and listen to the birds and wind once again. Our hearts too have something important to say to us, if we are able to sit quietly and listen. We might find we have the capacity to be the calm person in the boat.
Kosmos operates 'In the Gift'. Everything we offer is freely available. There is no advertising. We are supported entirely by our generous members. 
Introducing |

Conscious Evolution Podcast

I believe that Conscious Evolution is not only humanity's best hope of surviving the huge challenges we face, it's also a roadmap for how to find meaning in life. – Robert Cobbold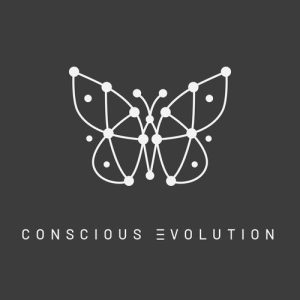 "AN ANTIDOTE TO MEANINGLESSNESS"
Today many people find themselves without a story that can point to their place and purpose in the universe, and yet can withstand the test of rational scrutiny. The mental health crisis isn't just a medical crisis. It's a crisis of meaning.
All of us are different, and so all of us will find meaning and purpose in different things. But what if there was something which ties all these purposes together, which can explain why they are meaningful, and which has the potential to unite all of humanity in a great common enterprise?
LISTEN TO THE FIRST FOUR EPISODES HERE
A FREE Open Source Book
Living Earth Community: Multiple Ways of Being and Knowing
A collection of the "Living Earth Community" conference papers. Edited by Sam Mickey, Mary Evelyn Tucker, and John Grim; Open Book Publishers, 2020
The prior enchantments of the old creation stories were burned away in the critical fires of rationality. Wonder, beauty, and imagination as ways of knowing were gradually superseded in a turn from the organic wisdom of traditional worldviews to the analytical reductionism of modernity. – from the Introduction: "Ways of Knowing, Ways of Valuing Nature" by John Grim and Mary Evelyn Tucker
This anthology examines the interplay between Nature and Culture in the setting of our current age of ecological crisis, stressing the importance of addressing these ecological crises occurring around the planet through multiple perspectives.
Edited by Sam Mickey, Mary Evelyn Tucker, and John Grim;
Open Book Publishers, 2020
Read this online open source book for free here.
See interviews with authors here.
Writing from Kosmos You May Have Missed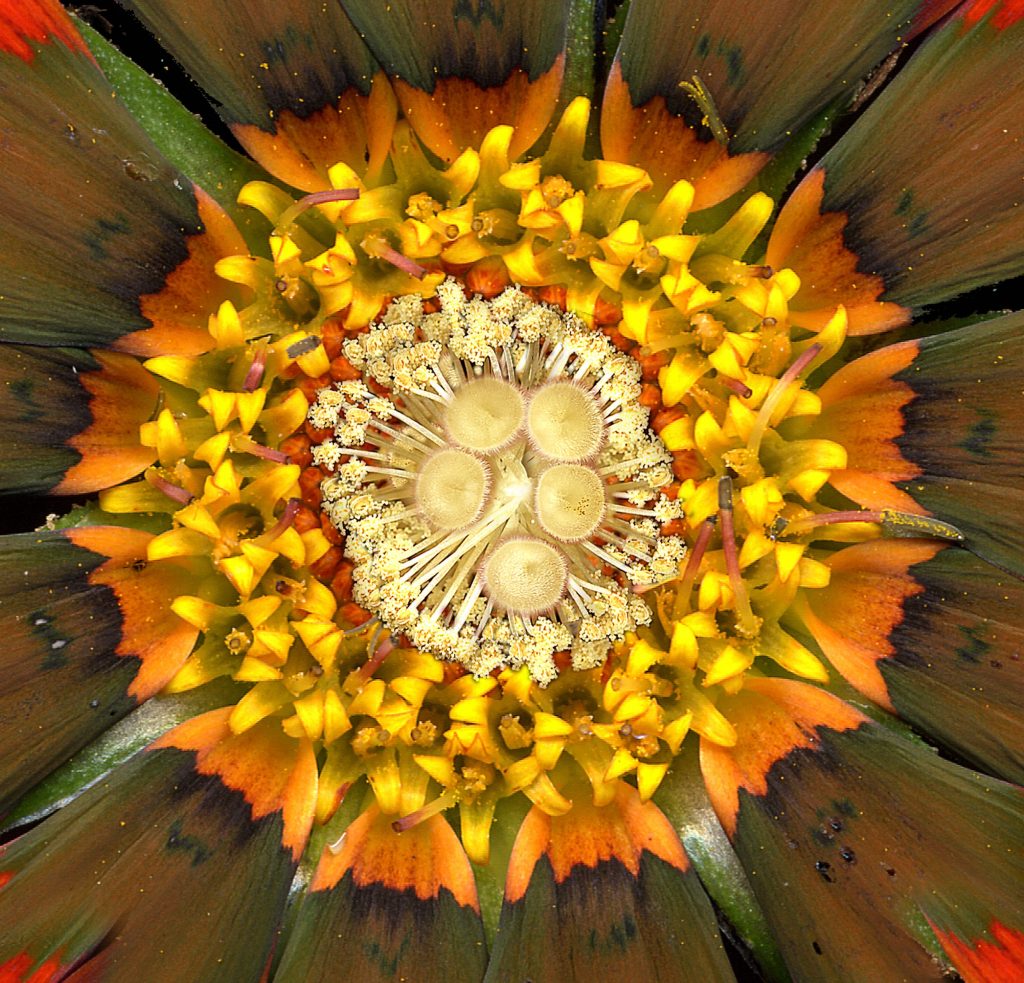 In the Current Edition of Kosmos Quarterly:
The crises of the modern world verify what indigenous cultures have always known: that all phenomena are inextricably interconnected. As the Amazon – one of the most vital organs of the Earth – is razed to fuel the global economy, a virus borne of disrupted ecosystems assaults the lungs of human beings. – Helena Norberg Hodge, What Indigenous Wisdom Can Teach Us About Economics
It was a time of wonder, when the colors of creation sparkled in the air of our dawning consciousness. Then all was known in its true sense, and every tree, every animal, every person, and every dream or songline knew where it belonged. – Llewellyn Vaughan-Lee, The Labyrinth and the Black Madonna
To adhere to civility is to be a conscientious objector to verbal warfare, lest the war of words become a fight to the death. Civility is the best way to treat political winners and losers. It gives us more power to speak hard truths to people with whom, like it or not, we share a country and a future, and with whom we will eventually trade places in the eternal wheelhouse of political struggle. – Erica Etelson, Civility and its Discontents
A Provocative New Essay by Charles Eisenstein

The Banquet of Whiteness
If you want to find the world's happiest people, don't look in Beverly Hills or the Hamptons. Look instead among the Hadza or the Q'ero, or go to a village in Ghana or Bhutan. It is not the West that has most highly developed the art of being human. –from "The Banquet of Whiteness"
Charles writes: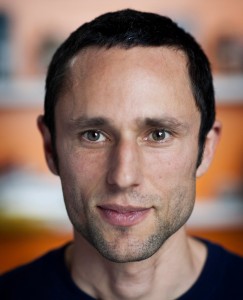 I just posted a new essay, The Banquet of Whiteness. It engages the race issue from a perspective I have not seen very much, bringing in metaphysics, herbal medicine, voodoo, the discourse of privilege, colonialism, mythology, and philosophy of science. If you want to witness me blithely tripping through a political minefield, go ahead and read it. Also it has some jokes. Also some personal history.
The Banquet of Whiteness
You may remember the affair of Dr. Stella Immanuel, now long buried under the detritus of the news cycle. I'd like to exhume it for a moment, as its remains reveal a hidden cultural racism that afflicts the supposedly anti-racist left nearly as much as it does the traditional right.
Dr. Immanuel, who hails from Cameroon and received her medical training in Nigeria, participated in a right wing-associated press conference in which a succession of medical doctors expressed dissenting views on Covid public policy. She described her clinical success treating Covid with a combination of zinc, Zithromax, and HCQ (hydroxychloroquine) – the latter of which, of course, has been tainted by its association with Donald Trump and virtually eliminated from the Covid pharmacopeia of the US and many other Western countries. Dr. Immanuel also spoke of its wide use in Africa, where doctors are well familiar with it as a malarial drug, and admonished American doctors to trust that their colleagues in Africa are real doctors who wouldn't be using it if it didn't work…
The Caravan of Unity
Across America and Around the World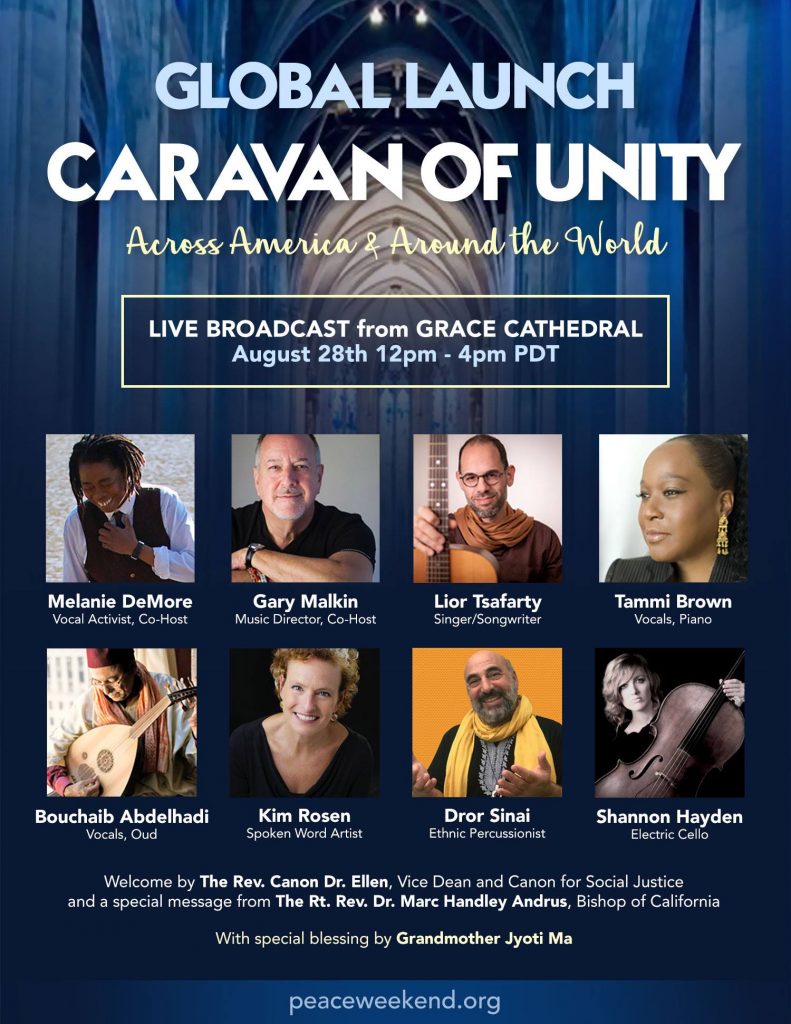 The Caravan of Unity Across America is launching this Friday August 28th at the historic Grace Cathedral. Featuring a powerful lineup of indigenous elders, world-class musicians, faith leaders, poets and peace-makers the event begins a month-long journey across the United States that leads up to Peace Weekend on September 19-21 and ends on the National Mall on the 28th September.
This unique broadcast includes a Sufi ceremony coming from Konya, Turkey at the place of the
Mausoleum of Rumi as well as the world premier of a new music video from legendary John
Lennon tribute act Jimmy Coburn – "Together as 1". UNITY EARTH in partnership with the United Religions Initiative (URI), Grace Cathedral, SINENetwork, TUFF, and Hubcast Media are producing the event.
#Kind20 #WeHaveADream #TogetherAs1 #UniteTheWorld #CaravanofUnity #PeaceWeekend #UpConvergence
Links to watch the broadcasts:
http://fb.com.1unityearth/live
https://vimeo.com/unityearth
https://unity.earth/caravan/
https://peaceweekend.org/
---