Kosmos Summer Quarterly | Special Preview

June 14, 2020 Kosmos Community News
featured image | Pink Dahlia, 2000, by Harold Feinstein. See his Gallery of Flower photos in the Summer edition of Kosmos.
The Summer edition of Kosmos | Coming June 21st!
On June 21, look for our new edition with features by John Fullerton and Daniel Christian Wahl, John Bell, Paul Levy, Lilia Clemente, and many more. Plus, the timeless photography of Harold Feinstein, whose Nautilus shell graces our cover. Although we are now an online journal, we maintain the tradition of creating a cover for every edition of Kosmos!
Photo credit: Nautlius half shell, 2003 © Harold Feinstein Photography Trust | haroldfeinstein.com. See his Gallery of Flower photos in the Summer edition of Kosmos.
Early, priority access to the freshest Quarterly
Kosmos Newsletter, with briefings, podcasts and short videos delivered to your inbox
Opportunities to engage online with thought leaders and affinity groups
Invitations to our yearly retreat and other Kosmos gatherings
Kosmos accepts no advertising and is funded entirely by our Community.
Special Preview:

In the Labyrinth | Healing Pathways
Erica Etelson, in

Civility and its Discontents | Cooling the Flames of Verbal Warfare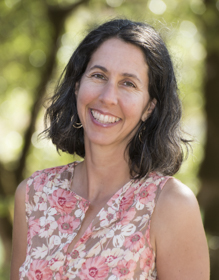 "…Peacemaking. The concept comes up again and again in the literature regarding Indigenous notions of restorative justice. It reflects a holistic philosophy of interconnectedness in which we harm ourselves and the entire society when we harm another. Resolving a conflict between two people or two clans restores peace and harmony to the entire community. It allows wrongdoers to redeem themselves by taking accountability and demonstrating remorse to the victim, their family and the broader community. The ultimate objective is healing, not retribution.
There is, for many First Nations peoples, a respect for the inherent dignity of all persons, including the wrongdoer. People are not viewed dualistically as "good" or "wicked." It is an imbalance or structural problem in the community that gives rise to bad behavior, and blaming and punishing the individual wrongdoer doesn't get to the heart of the matter.
This notion of justice as peacemaking has no corollary in the carceral system, nor is it often in evidence in the political arena. Legal and political proceedings are adversarial, with one side pitted against the other in a fight over who can be blamed, shamed and punished. Each side sees the other as the moral transgressor whose wickedness must be castigated. Punishment settles the score, if not quite an eye for an eye than at least the extraction of a pound or two of flesh.  At the end of the verbal war, one side wins, perhaps with a modicum of justice served, but with the community still at war, the losers lying in wait to exact revenge.
Contemptuous discourse follows the same logic of retribution. Someone who expresses a wrongheaded or offensive belief must be scolded, shamed, and punished. Such verbal abuse does not hold open the possibility of redemption and, thus, there is none. On the contrary, it sows the seeds for future conflict."
READ MORE JUNE 21 | JOIN FOR FREE
Lilia Clemente, in Wall Street to Main Street to World Street | Thoughts from a Pioneer Global Investment Strategist
"Wall Street's stock market is not the economy of the Main Street and while Wall Street and the financial system is an essential part of any market economy, it is a complex and fragile network of trust. The lesson of the current financial crisis is that such networks are prone to abuse and then to collapse. So, now what?
The late John Templeton, who achieved a remarkable investor's record said that 'if you begin with prayer, you can think more clearly and make fewer stupid mistakes'.
Some might scoff at such a sentiment, but the challenges of the coming decades make the case not only for urgent reform, but for a more conscious, even 'spiritualized' financial system. The principle of 'caveat emptor– let the buyer beware' does not work anymore. People need protection from predatory practices and renewed trust in corporate governance. Regulators need to watch the buildup of leverage. And companies need to be accountable once again. Capitalism has always evolved and is capable of doing so now. The test will be in what we value and how we act.
…We are in the midst of a demographic shift in the US and globally. Millennials born in 1981-1997 are the largest living generation in US history, alongside baby boomers reaching retirement. Millennials will account for 75% of the labor force by 2025 and will hold as $68 trillion in wealth by 2030 as a result of intergenerational wealth transfers, or inheritance. US Millennials are on the verge of becoming big players in the global investment landscape and they identify as part of the 'global village' as they consume, borrow, invest, save, and unleash funding for social and environmental causes. Millennial investing will drive change and presents numerous opportunities for companies, industries and financial services."
READ MORE JUNE 21 | JOIN FOR FREE
John Fullerton, in

The Qualities of a Regenerative Economy | with Daniel Christian Wahl
 A Conscious Conversation and a new video by Kosmos!
(video transcript)
 Fullerton | Wherever you live or wherever you call home, you can get a vision of what's unique about that place that is different from other places. And if people have a choice, they tend to move to a place that is either what they know, because that's where they grew up, or what they are attracted to for some almost spiritual reasons. Some people are attracted to mountains, some people are attracted to the ocean, etc.
The context here is human economy and geological facts and the nature that they enable. And human culture comes into contact at a bioregional scale. It is where living human systems are grounded. And our global economy and our global capitalism and our pursuit of efficiency has run roughshod over that reality.
Wendell Barry has his beautiful expression, as he only he can do. He says, "There's no such thing as a unsacred place. There's only sacred places and desecrated places."
Obviously, a tropical culture is going to feel very different than an Arctic culture, and an Arctic economy, but that's why the qualities, or the patterns, are so important. And if you look at each of these initiatives through a regenerative lens, you see these same qualities appearing in their own unique context …thousands of bioregional communities that are emergent and expressing these regenerative qualities.
Now, the problem today, is that they're all largely diffused and disconnected. The way living systems take change to scale is through networking, And this is my hope and dream… We're naming it The Regenerative Communities Network. Connecting it. … Telling stories about it. Show that it's a thing, as opposed to a disparate group of projects. It's actually one thing.
And then, the bioregions start exchanging with each other. And then, before you know it, you've reinvented capitalism. You've got a regenerative economy that's operating at a bioregional scale.
READ THE CONVERSATION JUNE 21 | JOIN FOR FREE
Amy Logan, in

Howling in Place | Channeling Coyote in 

Quarantine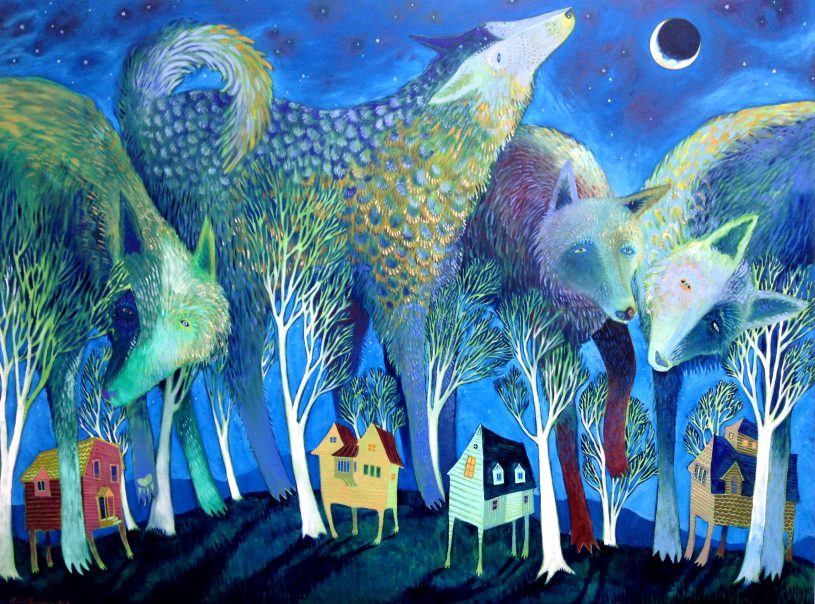 "In our neighborhood, it begins with a few scattered howls that quickly summon more until a high-pitched chorus rises above the shadowy hills. At this point, my cats run under the couch. Between the call and response of loud, close howls, a warbling harmony of wails from distant neighborhoods reverberates in the sky. As with real coyotes, you can't tell from which direction the howls are coming. To hear this hypnotic refrain night after night is at once amusing, ominous, comforting, doleful and inspiring. It's the five minutes of the day we've come to treasure.
Ostensibly, we're howling to honor the essential workers putting their lives at risk. Mill Valley resident Hugh Kuhn promoted the idea on social media after hearing some kids howling one evening, and it just took off.
Lately I'm hearing a lot more howls – and more robust, realistic ones – so either my neighbors (and their dogs) are seriously getting into it now, or real coyotes are responding in kind. It may just be a flash in the pandemic that disappears when shelter-in-place lifts, but what if this custom is more than a thank-you, albeit well-deserved? I can't shake the sense it must be serving an even deeper purpose, that the collective unconscious is slipping out at twilight for a moment with an urgent message. But what? And why?"
READ THE ESSAY JUNE 21 | JOIN FOR FREE
Global Organizations Converge to Declare World UNITY Week
Almost one hundred civil society global organizations and initiatives have come together in an unprecedented alliance to declare World UNITY Week from June 20-27, 2020.
Beginning on the mid-year solstice June 20 with an Indigenous-led day of prayer, following  a global series of free online events, World UNITY Week concludes on June 27th with a celebration of the 75th anniversary of the signing of the UN Charter.
World UNITY Week is an online global Convergence, a series of interactive events that are intergenerational, cross-cultural, interdisciplinary, and international. Global organizations that have come together to declare World UNITY Week as a matter of urgency include the Parliament of the World Religions, the United Religions Initiative, Pachamama Alliance, UNITY,  UNEP Faiths for Earth Initiative, EARTH, EcoPeace Middle East, Four Worlds International, WholeWorld-View, Unify, UPLIFT, and the Shift Network.
Ms. Audrey Kitagawa is Chair of the Parliament of the World Religions, an organization that dates back to 1893. Referring to the historic coming together of World UNITY Week Ms. Kitagawa said "civil society is the sleeping giant that has awakened to its power to create great global movements for the transformation of humanity."
Rev. Victor H. Kazanjian Jr, Executive Director of the United Religions Initiative said: "at a time when the deep divisions and inequities that fracture the human community is being exposed, World Unity Week provides a way for us to reweave the fabric of our interconnectedness with people of all beliefs and cultures and with our planet while we continue to address the challenges we face."
The 2020 Solstice will be like none other.  Beginning with an Indigenous-led global Opening Ceremony that follows the sun starting on Friday, June 19, 10:00 PM EDT and leads to a World Unity Ceremony that includes over 100 NGOS and all the Interfaith and Inter-spiritual voices of Mother Earth on June 20, at 8:00 PM EDT.
This promises to be one of the most interconnected and diverse prayer ceremonies ever held, especially at this time of great suffering for our Human Family. " 2020 it's not just another solstice" organizers have said. The solstice broadcast and the week-long program are being carried by media platforms such as Unify, UPLIFT, the SINE Network, and Shift Network, comprising a potential audience of over 10 million people.
The Opening Global Ceremony, which opens World UNITY Week, is being facilitated by Hereditary Chief Phil Lane Jr of the Ihanktowan and Chickasaw Nations. "On June 20, 2020, it will be crystal clear that our Indigenous Peoples, of Mother Earth, are spiritually rising and unifying, uplifting our Human Family, everywhere all at once, in unprecedented, unified action, as prophesied." — Chief Phil Lane Jr.
Key conversations during World UNITY Week will spotlight such topics as collective climate action, partnerships for peace, global governance, interfaith harmony, interracial justice, sustainable and regenerative development, the role of business and economics, human rights, disarmament and other key elements of a new kind of future that we want to create.
Dr. Marty K Casey is a leader in the Black Lives Matter movement from St Louis who is holding a program inside World UNITY Week. Dr. Casey reflected "Unity is a creative collaboration that must be experienced by all!"
World Unity Week will include six Open Space Sessions in which participants self-organize into 60 minute sessions and focus on answering the framing question: What is needed to mobilize a world unity movement?
Water is also a major theme of World UNITY Week.  World UNITY Water Day will be celebrated on Wednesday June 24 and is devoted to water and water-related issues. EcoPeace MiddleEast is offering a special program during World UNITY Water Day, their Israeli Director Gidon Bromberg said "If we allow water to naturally flow we nourish the environment and all communities in its path. If we take all the flow we create enemies and degrade the environment with boomerang impacts that often bite us back"
Visionary author Dr. Jude Currivan, co-Founder of WholeWorld-View commented "Love lies at the heart of a growing and collective perception of the inter-connectedness and innate unity of the whole world."
World UNITY Week, is not intended to be another "one off" event, but is an open invitation for the global community to join in the monthly celebration of "The Global Days of Unity", leading towards a large-scale global celebration across Peace Weekend 2020 (September 19-21), centered on the annual U.N. International Day of Peace (September 21).
Website:              https://worldunityweek.org
Facebook Page:  https://www.facebook.com/worldunityweek/
Facebook Event: https://www.facebook.com/events/538059070219416/
Promo Video:       https://www.facebook.com/1unity.earth/videos/563623637631213/
Hashtags: #worldunityweek #answeringthecall #worldunitemovement and looking ahead to #peaceweekend2020
---