COVID-19 | "Seeing Together"

April 8, 2020 Kosmos Community News
Dear Reader,
The official name given to the Corona virus, COVID-19, reminds me of the Latin videre – 'to see', and co – 'together'. What is it we are asked to 'see together' at this time?  Clearly, we are seeing how precious and fragile life is. Many of us are experiencing unguarded moments of tender gratitude toward everyday things we recently took for granted: the songs of morning birds, the flowers of Spring, fresh food, the voice of a loved one on the phone.
Some are appreciating the slower pace, the stopping, often for the first prolonged time in our busy lives. The Earth appreciates it too. We have seen skies clearing over cities in China, fish reappearing in Venice, wild animals venturing tentatively into formerly crowded natural areas. Less planes, less traffic, less noise.
Together, we are seeing that this is a transformational moment, even a sacred one. Healthcare workers and first responders of the world are making heroic sacrifices to help the human family. Many are asking for prayers. Holding them in our awareness is a prayer, and giving to causes that support their wellness, their families and our communities is spirit in action.
The suffering of experiencing illness or losing a loved one is profound. Also the physical disconnection, the anxiety of 'shopping', the loneliness if we are sheltering by ourselves, fear on the front lines. Yet, such suffering can be a teacher, showing us difficult realities about our planet, our society and ourselves, and freeing us from past ways of thinking and behaving that are harmful.
Together, we see that life on Earth has been out of balance a long time. The oceans, forests, rivers and skies have also been struggling to survive. Animals and insects too. The virus was us. Some say COVID is a counteractive response. I prefer to see it as an opportunity and an invitation to live a saner, simpler life, to wake up and see the world with fresh eyes.
Following, are some thoughtful contemplations about COVID-19.
In peace.  – R Fabian
Coronavirus Spells the End of the Neoliberal Era. What's Next?

"Frequently, it was the very bleakness of the disasters that catalyzed positive forces to emerge in reaction and predominate. The Japanese attack on Pearl Harbor—the day "which will live in infamy"—was the moment when the power balance of World War II shifted. The collective anguish in response to the global war's devastation led to the founding of the United Nations. The grotesque atrocity of Hitler's holocaust led to the international recognition of the crime of genocide, and the UN's Universal Declaration of Human Rights.
Could it be that the crucible of coronavirus will lead to a meltdown of neoliberal norms that ultimately reshapes the dominant structures of our global civilization? Could a mass collective reaction to the excesses of authoritarian overreach lead to a renaissance of humanitarian values? We're already seeing signs of this. While the Overton window is allowing surveillance and authoritarian practices to enter from one side, it's also opening up to new political realities and possibilities on the other side. Let's take a look at some of these."
The Coronation, by Charles Eisenstein

via CharlesEisenstein.org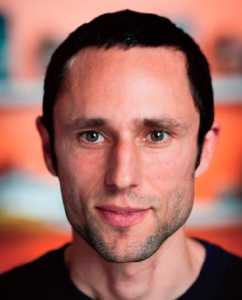 "For years, normality has been stretched nearly to its breaking point, a rope pulled tighter and tighter, waiting for a nip of the black swan's beak to snap it in two. Now that the rope has snapped, do we tie its ends back together, or shall we undo its dangling braids still further, to see what we might weave from them?
Covid-19 is showing us that when humanity is united in common cause, phenomenally rapid change is possible. None of the world's problems are technically difficult to solve; they originate in human disagreement. In coherency, humanity's creative powers are boundless. A few months ago, a proposal to halt commercial air travel would have seemed preposterous. Likewise for the radical changes we are making in our social behavior, economy, and the role of government in our lives. Covid demonstrates the power of our collective will when we agree on what is important. What else might we achieve, in coherency? What do we want to achieve, and what world shall we create? That is always the next question when anyone awakens to their power."
READ 'THE CORONATION' AT CHARLES EISENSTEIN'S BOLG
Response to 'The Coronation', by Daniel Pinchbeck
"Temperamentally, Charles and I differ — even though we have many similar views. I appreciate that he believes there is some kind of evolution of consciousness happening, leading to something he calls the "ascent of humanity." I explored similar ideas in my books, particularly in 2012: The Return of Quetzalcoatl where I looked at many thinkers including Jean Gebser, Jose Arguelles, and Rudolf Steiner for a model of what this "evolution" might be. If I am honest, I am now far less certain that "ascent" or "evolution" is actually taking place. Evolution usually occurs as an adaptive response to catastrophe. From what we know of the life sciences and complexity science, evolution is never an easy or linear ascent. It is punctuated by catastrophic bifurcations."
Counter-Response by Charles Eisenstein
"I'd like to respond to a few things Daniel Pinchbeck brought forth in his critique of The Coronation (and of my work in general).
I'll start by clearing up some misunderstandings and misrepresentations (no doubt unintentional). First is about my 2007 book, The Ascent of Humanity. Its theme is not, as Daniel seems to think, that humanity is undergoing an inevitable spiritual ascension. In fact it is quite the opposite; hence the book's cover art, Pieter Brugel's painting of the Tower of Babel. In the book I say that spiritual ascensionism is actually just another flavor of technological ascensionism: the myth that our destiny is to rise above nature and rise above materiality. The alternative I describe in the book is a return to materiality, a fuller embrace of it, a rejoining or reunion with nature."
In the Current Edition of Kosmos Quarterly:
True Health | What if the Virus is the Medicine?

"The emerging pandemic is already a watershed of the early 21st century: things won't ever be the same. Yet for all that the havoc that the virus is wreaking, directly and indirectly, it may also be part of the bitter medicine the global body needs.
How could adding another crisis to an already crisis-ridden planet possibly be medicinal?
Before we explore that question, we want to be clear: our intent is not to downplay the severity or minimize the importance of lives lost to this disease. Behind the mortality figures lie very real pain and grief, and these numbers, often discussed so casually, are personal, representing the potential loss of our parents, elders, teachers, dance companions, grandmothers or immune-compromised friends. Already, our hearts are breaking for the physical distance with our aging parents until we know if we're infected. There's not only a risk of losing beloveds in this time, but having to do so from afar. Our hearts are breaking for those who may die or suffer alone, without the touch of their loved ones. We honor death as a sacred passage, but we do not minimize death, suffering or sickness in the slightest. We pray that each one who transitions from this virus (as from the many other deadly diseases, accidents, overdoses, murders, suicides, mass shootings, and on and on) be met with on the other side by unexpected blessing, connection, peace."
---