Kosmos Call for Essays & Other Works | And Our Spring Gallery of Poets

April 21, 2020 Kosmos Community News
Dear Reader,
The theme for Earth Day 2020 is climate action. It may seem difficult to 'take action' for the Earth right now. Yet, maybe we are taking the best possible 'action' for Mother Earth during this pandemic – consuming less and enjoying nature more. The Earth seems to appreciate the attention and the break. On this fiftieth anniversary of Earth Day, may we all realize that 'what we need is here.'
What We Need Is Here
Geese appear high over us,
pass, and the sky closes.
Abandon,
as in love or sleep, holds
them to their way, clear
in the ancient faith: what we need
is here.
And we pray, not
for new earth or heaven, but to be
quiet in heart, and in eye,
clear.
What we need is here.
– Wendell Berry
Kosmos Call for Essays & Other Works  In the Labyrinth | Healing Pathways and Practices  Deadline, May 15, 2020
As a planetary family, we are collectively facing the unknown. Our way forward is not clear. For many, the pandemic is the most disruptive event in our lives, impacting wellbeing, relationships, livelihood, and possible futures.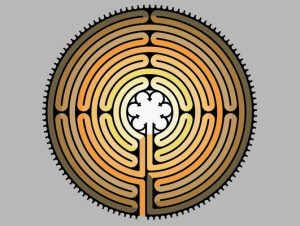 The labyrinth is an ancient symbol that relates to wholeness. Unlike a maze, there are no dead ends or false turns, but rather a purposeful journey to the center and back into the world. Walking the labyrinth is a physical prayer. Even as the path seems to meander, it promises that if we put one foot in front of the other, we will eventually emerge into the light.
What can this ancient practice teach us now? What is 'wholeness' in the context of our times? What lives at the center of our human experience?  We see many clear signs of hope around us – greater awareness of our interconnection and the fragility of Life, glimpses of the Earth's miraculous ability to regenerate and rewild, new thinking about healing, bioregional and local transition movements, compassionate concern for justice, civic responsibility, and mutual aid.
And yet, each of us suffers as part of the whole. Our hearts ache for exhausted healthcare workers, the jobless, and most of all the loss of life. What personal practices can help us build our compassion, our helpfulness, and our resilience in these times?
We invite you to submit an essay up to 1000 words, a poem, or other artwork, in response to any of these prompts or what 'In the Labyrinth' means to you. We will choose several works to publish in our Quarterly and on our website.
Deadline: May 15, 2020 
In this time of crisis, and for the foreseeable future, Kosmos has eliminated pay walls. All our content is free to access. We accept no advertising.
Kosmos Spring 2020 Gallery of Poets
Read selections by Tiel Aisha Ansari, John Grey, Cathy Cain, and Andy Oram. Curated by Kosmos Poetry Editor, Carolyn Martin.
Tiel Aisha Ansari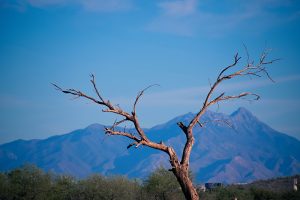 Even withered trees give prosperity to the mountain. 
– Japanese proverb
A withered tree. A standing snag
that's home to unfledged eagle chicks.
Three days of work for charcoal burners,
shelter for a seedling. Substrate
for six different mushrooms. Log
aswarm with beetle grubs, a feast
for hungry springtime bears. Deep soil
textured with crumbling chips of wood.
The painter's brush hovers, selects
black and grey tints from her palette.
The painting taking shape reflects
the wealth a mountain monk can get
within the scope of austere vows.
It frames the peak in leafless boughs.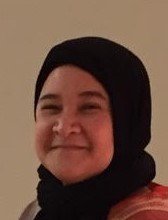 Tiel Aisha Ansari is a Sufi warrior poet. Her work has been featured by Fault Lines Poetry, Windfall, KBOO, and an Everyman's Library anthology. Her collections include Knocking from Inside, High-Voltage Lines, and Country Well-Known as an Old Nightmare's Stable. She works as a data analyst for the Portland Public School district and is president emerita of the Oregon Poetry Association. She hosts the Wider Window Poetry show on KBOO Community Radio.  https://www.kboo.fm/program/wider-window-poetry.
John Grey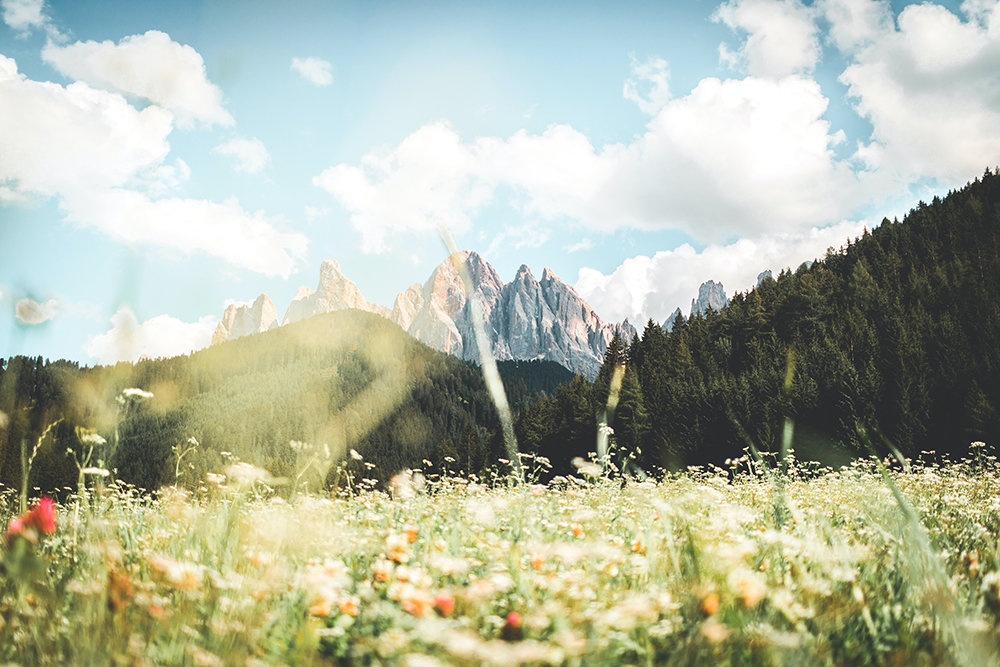 Three Dollars and Forty-Seven Cents
There I was, Alpine meadow,
ringed by peaks,
three dollars forty-seven cents in my pocket.
Rock rose into mist and out the other side.
But my poverty had nothing to grip.
Even the path, the blades of grass,
the white and yellow wildflowers
felt rich to me.
And there were my boots
crunching down on last year's leaves,
drowning out the rattle of silver.
And the continuous exhaled breath
of wind through the pine trees,
those invisible lungs that keep on giving.
Who's to say
that if I were a millionaire,
I wouldn't come here anyway,
far from the glittering shops,
so high up my blood thins
like a tycoon's would do
were he to convert his wealth to pennies
and scramble to the top.
Truth is,
I can afford what this scenery sells
even if I never own a part of it.
That crest of snow, that ripple of waterfall,
even the glimpse of white-tail deer,
they'll take my money,
give me back three dollars forty-seven cents
in change.
That's why my wealth amounts
to that exact sum.
It's just enough to pay my way,
for the scenery to afford me.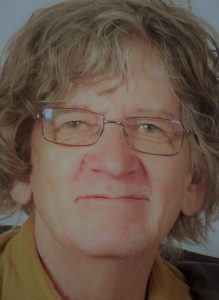 John Grey is an Australian poet and US resident. He was recently published in Transcend, Dalhousie Review, and Qwerty and has work upcoming in Blueline, Hawaii Pacific Review, and Clade Song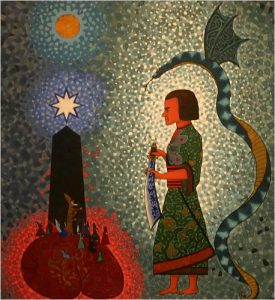 Perspective |

Robert Kegan's stages of Social Maturity
Robert Kegan is a developmental psychologist, based at Harvard, and inspired by Piaget's stage theories, he has proposed his own stage theory as to how we become socially mature.
"When you get to the edge of the fourth order, you start to see that all the ways that you had of making meaning or making sense out of your experience are, each in their own way, partial. They're leaving certain things out. When people who have long had 'self-authoring' consciousness come to the limits of self-authoring, they recognize the partiality of even their own internal system, even though like any good system, it does have the capacity to handle all the "data," or make systematic, rational sense of our experience. In the Western world, we often call that "objectivity." But just because you can handle everything, put it all together in some coherent system, obviously doesn't make it a truthful apprehension—or truly objective. And this realization is what promotes the transformation from the fourth to the fifth order of consciousness, from the self-authoring self to what we call the self-transforming self. So, you start to build a way of constructing the world that is much more friendly to contradiction, to oppositeness, to being able to hold on to multiple systems of thinking. You begin to see that the life project is not about continuing to defend one formation of the self but about the ability to have the self literally be transformative. This means that the self is more about movement through different forms of consciousness than about the defending and identifying with any one form."
---