Here Comes the Sun | Love and the Kosmos

February 11, 2020 Kosmos Community News
Dear Reader,
I was moved by a recent Genesis Farm sharing from the revised edition of Brian Swimme's Hidden Heart of the Cosmos. Here is an excerpt:
"The Sun, each second, transforms four million tons of itself into light. Each second, a huge chunk of the Sun vanishes into radiant energy that soars away in all directions…In the case of the Sun, we have a new understanding of the cosmological meaning of sacrifice. The Sun is, with each second, giving itself over to become energy that we, with every meal, partake of. We so rarely reflect on this basic truth from biology, and yet its spiritual significance is supreme.

In the cosmology of the twenty-first century, the Sun's lavish bestowal of energy can be regarded as the spectacular manifestation of an underlying impulse pervading the universe. In the star, this impulse reveals itself in the ongoing giving away of energy. In the human heart, it is felt as the urge to devote one's life to the well-being of the larger community…The task of transformation must be the way we start each day as we remind ourselves of the revelation that is the Sun."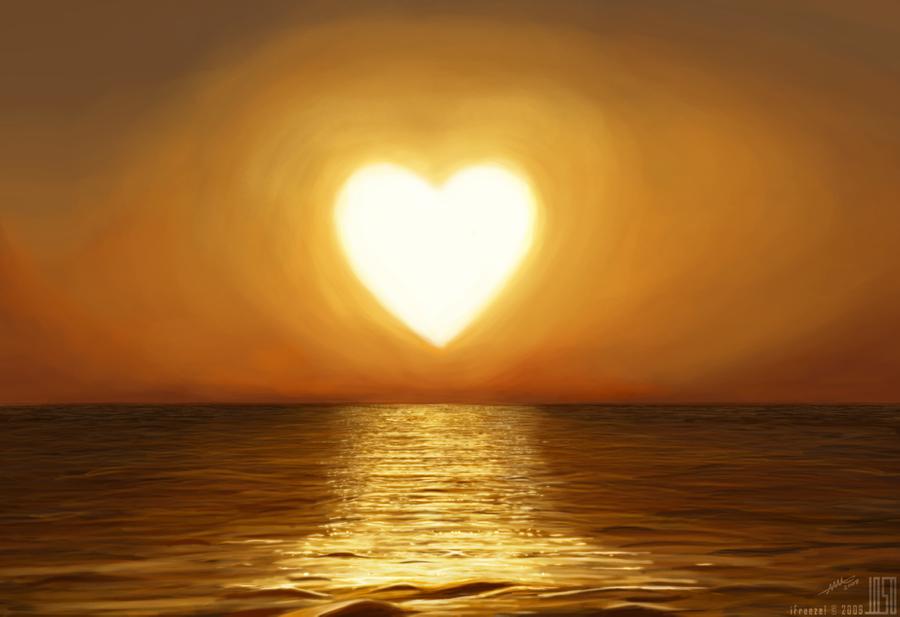 The life-giving Sun and our beautiful, fragile atmosphere are precious gifts we receive with every breath. How we transform and 'give away' this energy is a fundamental question for each of our lives, and many are now realizing that its highest form of expression is love.
We set aside a day we call Valentine's Day to celebrate love. Yet, we all know that one day a year for remembering love is not enough. Swimme urges us to devote one's life to the well-being of the larger community. To me, the larger community is all living beings –not just people and other animals, but rivers and trees, soil, ecosystems, the entire living Earth. If we truly love the Earth we will learn to transform the radiance of creation within the crucible of our hearts into the healing energy of love. (R. Fabian)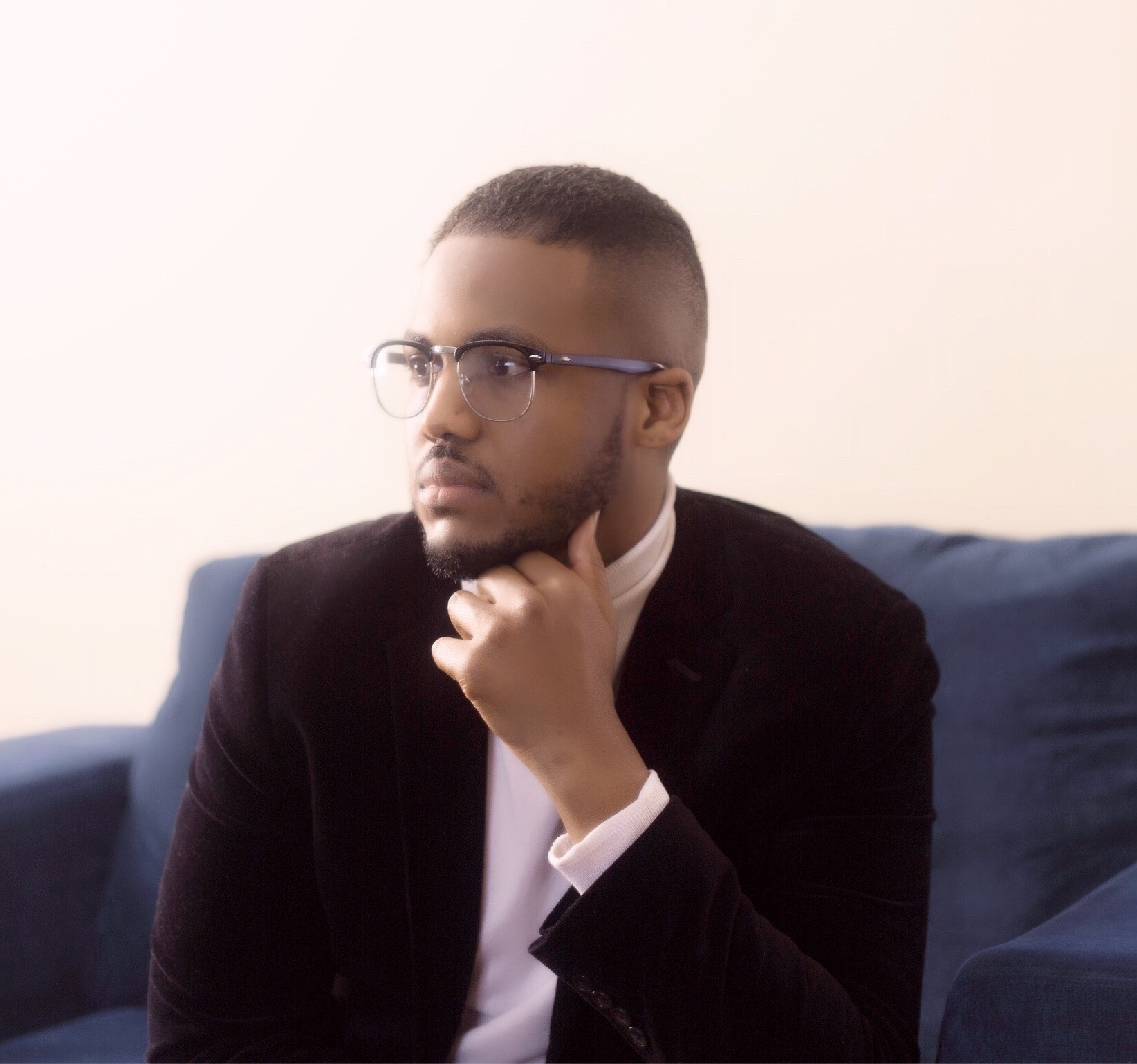 Interlude: Aren't We Golden?
Aren't we golden, my dear?
Look at the way our brown eyes shimmer,
on the cusp of freedom's sunrise.
Isn't our skin royal like bourbon in
a crystalline decanter?
Doesn't our labor smell like victory,
and taste of sweet nectar?
Cocoa-butter-bodies glisten under moonlight
on a hot midsummer's night—
clip-clop, rat-a-tatt-tatt! —look at the melanin
in our skin, breakdancing in the light.
The muscles beneath our skulls,
both clever and strong.
Aren't we golden, my brother? —
my sister? my cousin?
Look at how the hardships of our past have
made us hang on more tightly—
to a future where love is the light that
shines, oh, so brightly. From the colorful
faces we wear, our lips, our hair:
Aren't we golden, my dear?
Previously published in Michael B. Carroll, Jr., The Dichotomy Between Light and Dark (Beaverton, OR: The Poetry Box, 2019)
Michael Carroll is a poet and singer-songwriter from Philadelphia, PA. His poems have appeared in publications such as The Esthetic Apostle, Maudlin House, and Wingless Dreamer. His 2019 chapbook The Dichotomy Between Light and Dark is available now at The Poetry Box and Amazon.com. He's a graduate of West Chester University and is currently studying to become a BSN-MSN/Doctor of Nursing Practice. Michael can be found on INSTAGRAM: @sirdukeofwagadu.
Enjoy More Poetry by Michael B. Carroll, Jr.
There is still time! |
Submit your Essay or Other Work for the Spring Edition of Kosmos "True Wealth"

| Deadline; 2/20/2020

What does 'wealth' mean to you personally? Reflect on abundance in your own life. What is most important to you now, and how are your ideas about true wealth changing? Are values and wisdom forms of wealth? How about biodiversity, or global commons? As economic disparity and the tech-divide continues to widen, is spiritual transformation gaining the urgency and currency needed to reverse the momentum?  Will a new planetary era of radical sharing emerge?

We invite you to submit an essay up to 1000 words, a poem, or other artwork, in response to any of these prompts or what 'True Wealth' means to you. We will choose several works to publish in our Quarterly and on our website. View our Guidelines.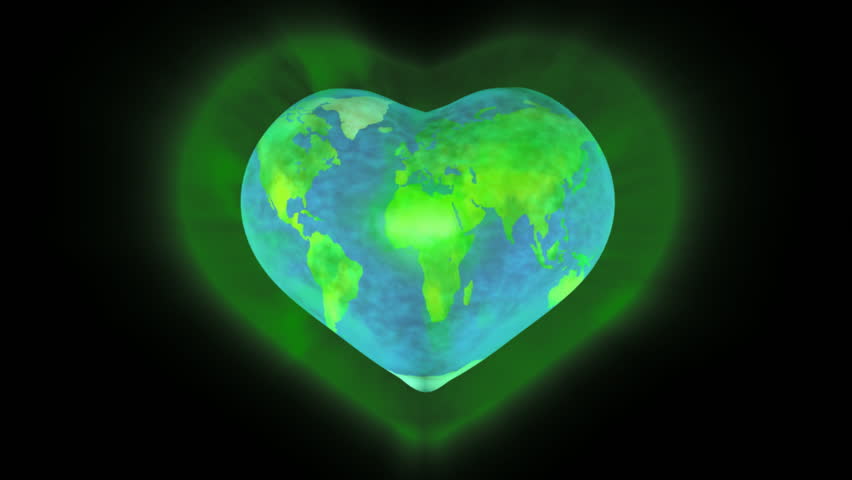 via the blog of Charles Eisenstein
The Living Planet view acknowledges an intimate link between human and ecological affairs. I often hear people say, "Climate change is not a threat to Earth. The planet will be fine. It is only human beings that might go extinct." If we understand humanity, however, as the beloved creation of Gaia, born for an evolutionary purpose, then we could no more say she will be fine without humans as we could say a mother will be fine if she loses her child. I'm sorry, but she will not be fine.
The aforementioned idea of an evolutionary purpose, while contrary to modern biological science, follows naturally from a view of the world and the cosmos as sentient, intelligent, or conscious. It opens the question, "Why are we here?" and even, "Why am I here?" Gaia has grown a new organ. What is it for? How might humanity cooperate with all the other organs – the forests and the waters and butterflies and the seals – in service to the dream of the world?
I do not know the answers to these questions. I only know that we must start asking them. We must – and not as a matter of survival. Whether as individuals or as a species, we live for something, and if we neglect it then vitality, aliveness, ebbs away. We are not given life merely to survive it.
We are not given life merely to survive it. No organism on Earth merely survives. Each offers gifts to the whole. That's why an ecosystem becomes weaker when any species is removed from it. Through the lens of pure competition, a species should be better off when its competitor is extinguished, but in fact it is worse off. Again, life creates the conditions for life. By this principle, humans are here to render gifts to the rest of life too; we are here to serve life. We as a civilization have long done the opposite. Nothing less than a total revolution of love, a great turning, will therefore suffice.
---