The Fire Within

January 7, 2020 Kosmos Community News
Dear Reader,
The new year has arrived with intensity. Australia burns and our friends there struggle to cope with incomprehensible losses of human life, habitat, and more than 500 million animals – indeed entire species. This, even as other places struggle to recover from recent infernos of their own. Our hearts break for all who suffer the effects of fire, including the fires of war, as tensions escalate in the Mideast.
If these events seem unrelated, it may be useful to look deeper. We are a fiery species, and our unchecked path of extraction, consumption and conquest threatens to consume us and our planet along with it. This is the fire we must learn to control, the fire within. Controlled fire signifies warmth, comfort and community. And the fire of collective will can catalyze radical change, fuel social movements, and alter the course of history. We can think of this as cool fire, cosmic fire, the fire of love.
After a fire, often within hours, nature begins the steady work of regeneration. We too have this capacity for resilience and rebirth. In that spirit, we share these stories of fire and hope.
May Peace Prevail on Earth,
R Fabian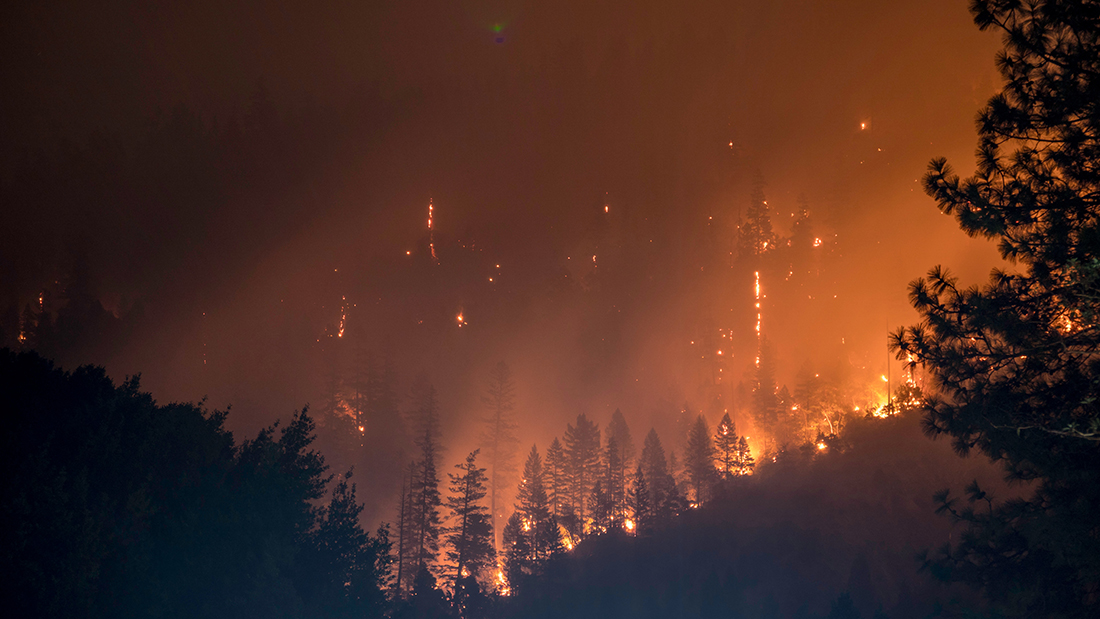 Just to the north of us, the fire rages inland. It has already destroyed almost 100 homes. Here, we wait, just out of the mandatory evacuation zone, with our go-bags packed, already the fourth day without electricity. Even the dawn air seems strangely quiet, with the sun unnaturally red from the smoke-filled air. Fires, storms, floods have arrived, like the outriders of climate collapse, while in cities around the world—from Santiago, Chile, to Beirut, Lebanon—there are sudden riots, sparks of unrest, and social collapse. The cry of the Earth and the cry of the poor are raising their voices, rushing toward us, even as the voices of politicians argue and the corporations continue their ravages of the land, caring only for profit and greed.
When I first saw images of the future, of a new era, it was not like this. It carried visions of a civilization based upon oneness, awareness of a unified living Earth and Her inhabitants, of the song of creation reawakening within the heart of humanity. And in these visions there were new technologies promised to us—nonpolluting sources of energy, the wisdom of the scientist and the shaman coming together to bring new ways of healing and a deeper understanding of the ways of the Earth, the forces within nature and our own bodies. I had those visions 20 years ago, and they still hold their promise in my heart—a new story waiting to be lived, a seed of something true that belongs to our real nature and the sacred purpose of creation.
By Maya Khosla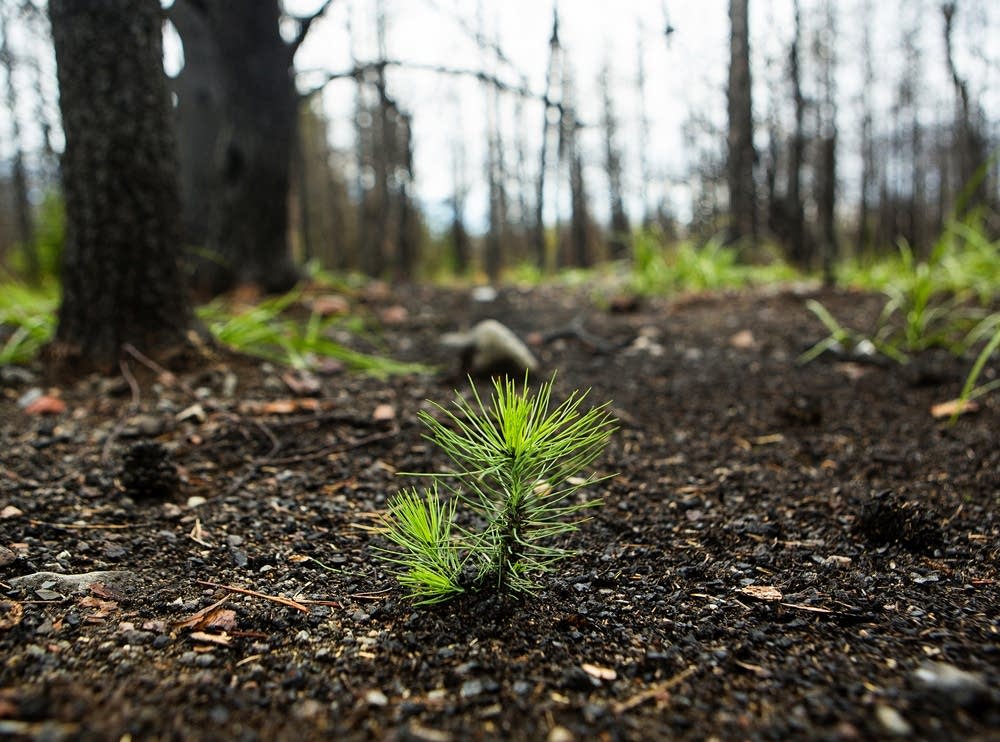 My colleague Tonja Chi and I are entering a forest two years after fire. Our work is part of a series of surveys directed by Dr. Chad Hanson to search through forests that rapidly recover after wildfire. The trees towering all around us had been engulfed in the flames of the 2013 Rim Fire, which burned massive areas of Yosemite and Stanislaus National Forests.
The tallest trees are pines and firs. Some have been blackened from their base to eye-level; others higher. Yet the forest floor is packed with conifer saplings, mosses, blazes of saffron-petaled wallflowers, mushroom heads standing like bright beads. It is a veritable carpet. Splashes of white blooms the size of small faces adorn the dogwoods. Rapid regeneration is at work everywhere. Dark, flaky remains of fallen trees are crumbling into soil. Fire brought the forest's own fertilizers back to earth. It was an agent of rejuvenation.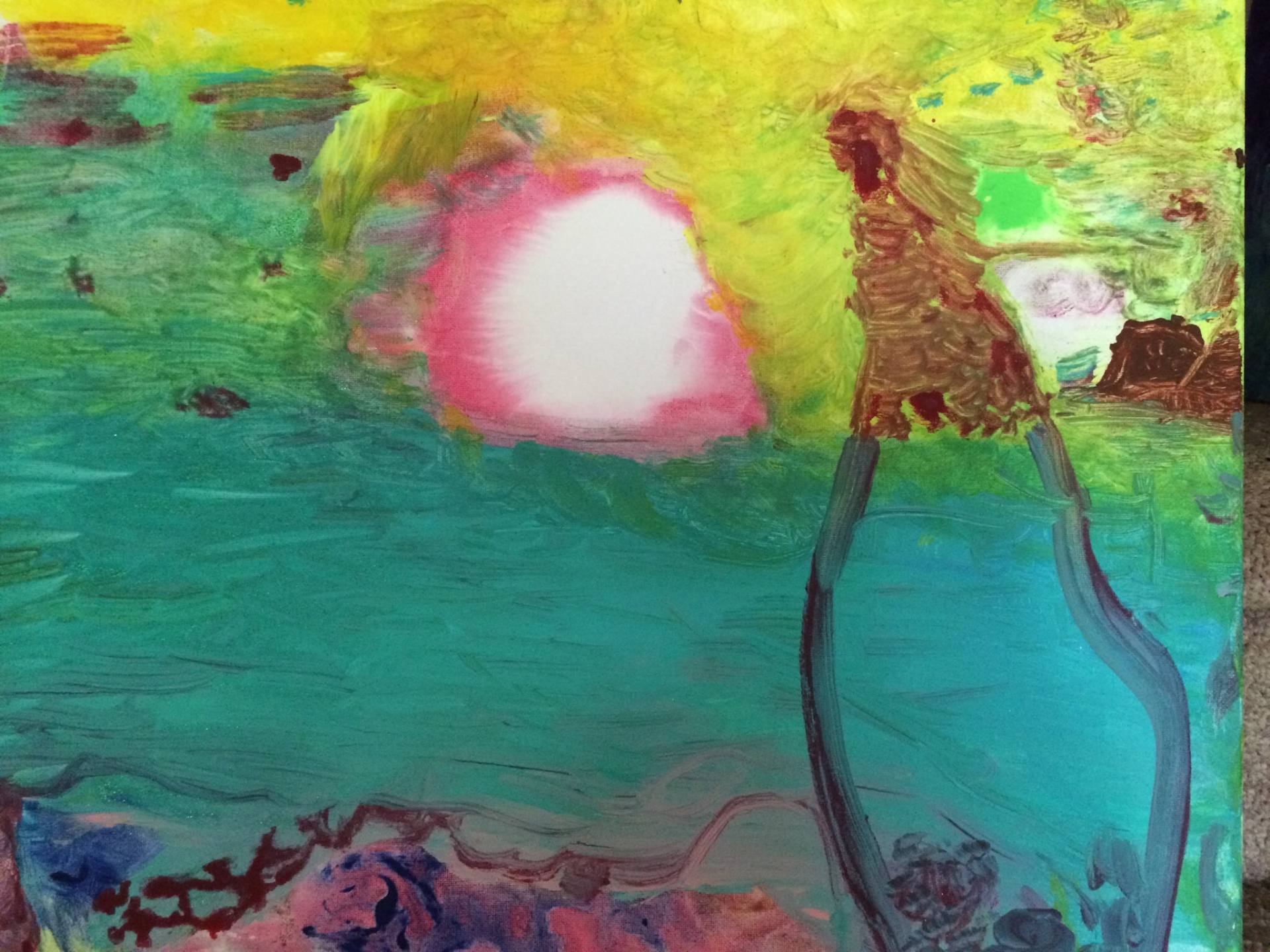 In a true emergency, what do people need? Here is a list of 14 basic needs:
Air you can breathe.
Water you can drink.
Food you can eat.
Clothing you can wear.
Shelter you can count on.
Energy for warmth and cooking.
Safety from internal and external harm.
Transportation of some kind.
Communications of some kind.
Ways to learn what you need to know.
Tools to do what you need to do.
Healthcare of some kind.
Justice of some kind.
Community that holds you and those you love.
---