Kosmos Winter Quarterly | Preview

December 17, 2019 Kosmos Community News
Possible Futures | Regeneration, Community and Values
"Life can only be understood backwards; but it must be lived forwards." ― Søren Kierkegaard
Dear Reader,
We knew we couldn't explore the theme of our winter edition, Possible Futures, without looking deeply into our present and past. That's why we look back to look forward at the works of Thomas Berry and Rudolf Steiner, among others. The Rights of Nature movement, that Berry so strongly advocated, is informing new perspectives about our living Earth, and Steiner's 'biodynamic agriculture' and economic insights are amazingly fresh today with regenerative culture on the rise.
I also asked author Jeremy Lent, who has spent a lot of time studying human civilizations, where we lost our way as a species that shares. His insights bear reflection if we want to understand where our present trajectory is taking us. There is much more to explore in this edition– wonderful galleries of art and music! Kosmos music editor Kari Auerbach has even assembled a sacred season gift for all of us – an exclusive collection of inspiring recordings from her two years with Kosmos.
Enjoy these excerpts, a small sample of what is in store. We hope you will join Kosmos if you have not yet done so. The Winter Edition arrives Saturday, December 21st.
Rob Hopkins | Otto Scharmer | Jeremy Lent | Mary Evelyn Tucker | Thomas Hübl | Llewellyn Vaughan-Lee | Keto Mbiango | Joni Carley | and much more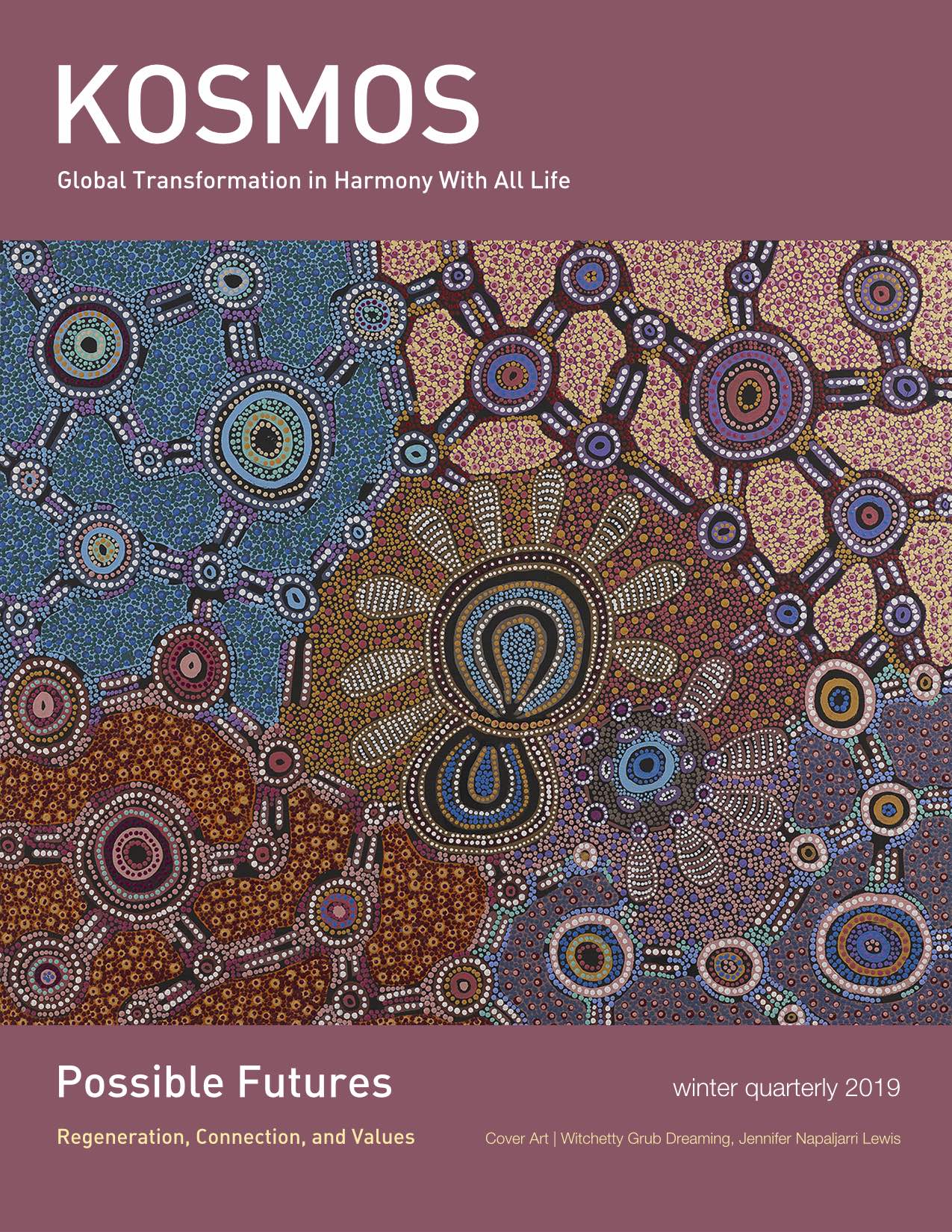 About Our Cover | 'Witchetty Grub Dreaming'
Jennifer Napaljarri Lewis has been painting with Warlukurlangu Artists Aboriginal Corporation in Yuendumu, a remote Aboriginal community 290 km north-west of Alice Springs, since 2009. Jennifer belongs to the Pitjantjatjara people and her traditional land is Mutitjula at the eastern end of Uluru. She has a close connection with the Mutitjula Community and it was there that her family taught her to paint. She loves painting and uses an unrestricted palette with traditional patterns and design integrated with a modern individualistic style to depict her traditional Jukurrpa stories. To see more of Jennifer's work or to contact her, go to warlu.com
EXCERPT |

Thomas Berry and the Rights of Nature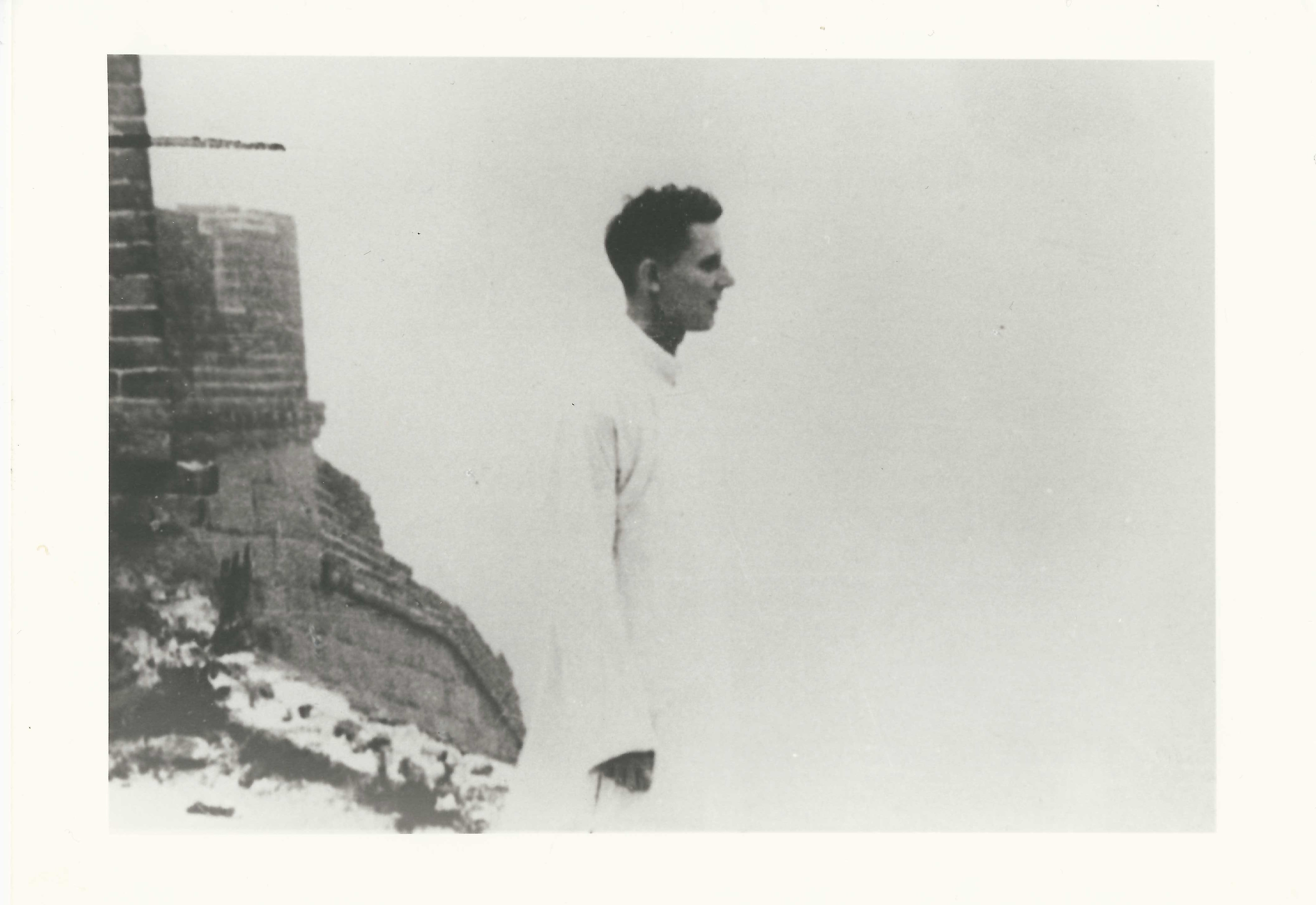 By Mary Evelyn Tucker and John Grim
"Given that the prevailing jurisprudence system does not protect other species or components of the living Earth, Thomas asked what would a different system look like? He pointed to various sources of inspiration, namely nature herself and indigenous peoples' understanding of law. The starting point, he said, is recognizing that the laws of the Earth are primary. They govern life on the planet and human laws should be derived from these. This is clear for indigenous peoples whose languages, customary laws, and governance systems are rooted in the understanding that nature regulates the order of living processes in which humans are inextricably embedded. Thus, to maintain health and wellbeing for people and the planet, humans need to comply with the dynamics of nature. For indigenous peoples, the relationship between land and species is regarded as sacred and involves reciprocity."
EXCERPT |

Ten Economic Insights of Rudolf Steiner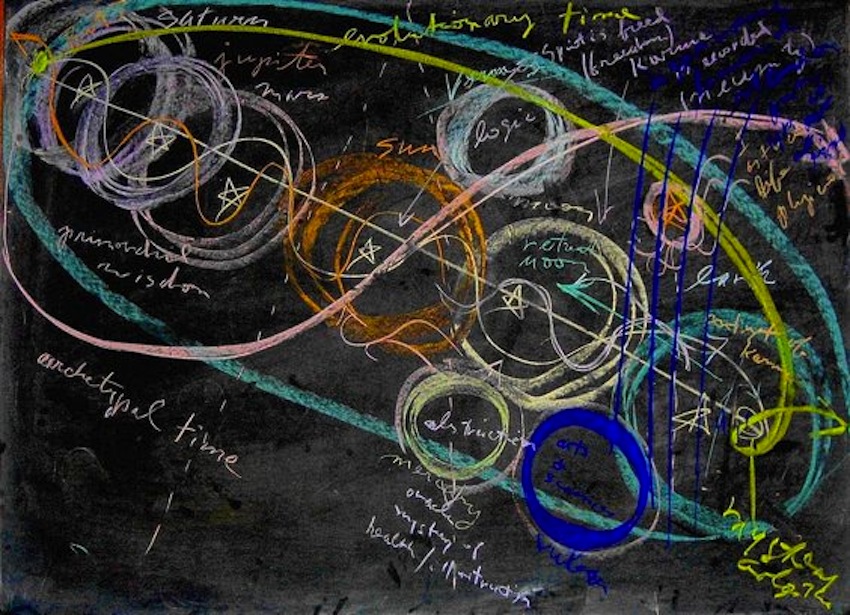 "As we are entering an age of social, economic, and ecological disruption at this early stage of the twenty-first century, many people are beginning to realize that perhaps the most important root causes for this crisis originate in an economic thinking that is increasingly out of touch with the social, ecological, and spiritual realities of our time.
How, then, can we rethink and redefine the fundamental economic concepts that frame our discussions and shape our key institutions in society today?
This is the big question on the table today.
Rudolf Steiner's lectures on economics may not seem like the most accessible reading. Yet, they offer a largely unused goldmine of fresh economic ideas that could not be more timely and relevant."
EXCERPT |

The Next Civilization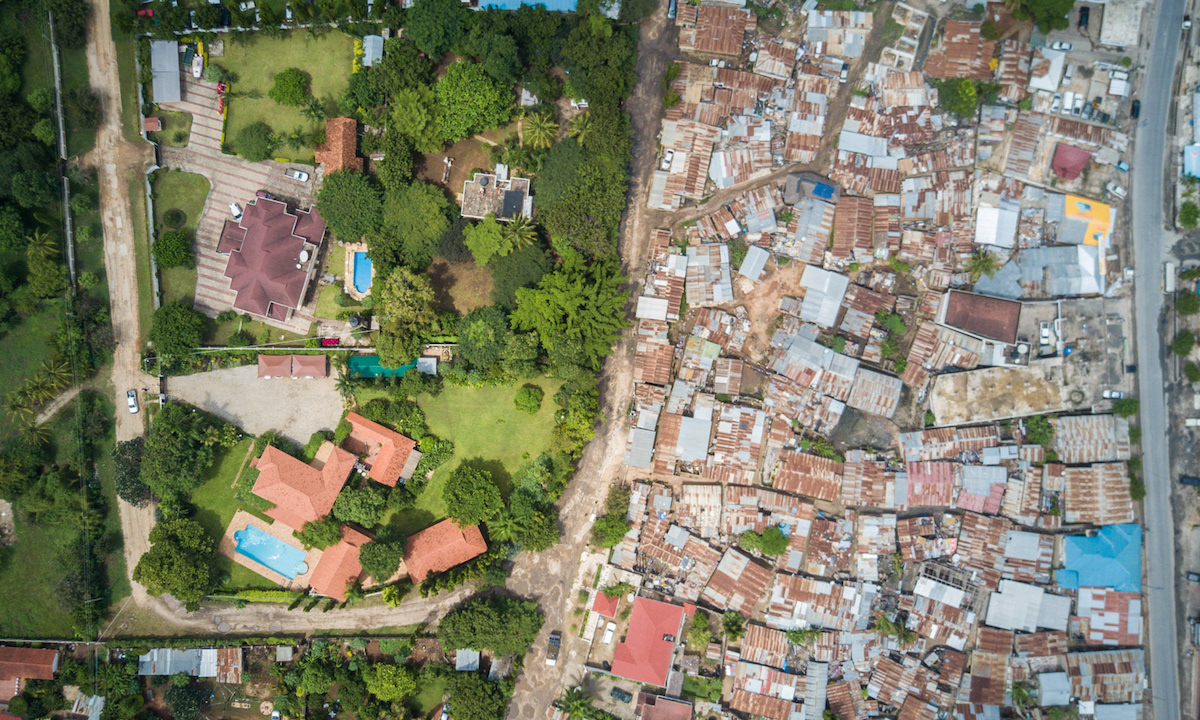 By Jeremy Lent
"There's another trajectory, which I think people don't talk about enough, but I think, honestly, is one of the reasons why those who are in power right now aren't doing the things that we all feel they should be doing to respond to this crisis. It's one that I call that the techno-split trajectory. If you look at these incredible inequalities, these economic inequities that we see right now in the world. And if you just imagine them deepening even further over the next few decades, along with technologies of genetic enhancement, access to clean water and food, and access to the internet and AI, for example, then you see where we could end up.
Right now, If you look at certain pockets of society like Silicon Valley—close to where I live—there are people who don't think about collapse at all, they just get so excited by these possibilities of what technology can offer. This can lead to the techno-split scenario, where the vast majority of humans do suffer the absolute devastation of collapse and climate breakdown and their societies falling apart, but a small minority, maybe as many as a billion people – I'm not talking about just the 1%, I'm talking about people who are living affluent lives right now – just get increasingly separated into fortress communities, and live lives where they themselves are not as profoundly affected by the devastation. One observer compared it to people having a gilded lifeboat and kicking everyone else off the lifeboat so they could just enjoy their life of luxury.
If this scenario occurred, it would the greatest moral crime that humanity has ever committed. But I think that people conveniently don't think about that."
Global Silent Minute
On 21 December at 9.00pm GMT join in one minute of silence, the exact same minute everywhere around the globe and on both sides of the veil – to call for global cooperation, peace, and freedom.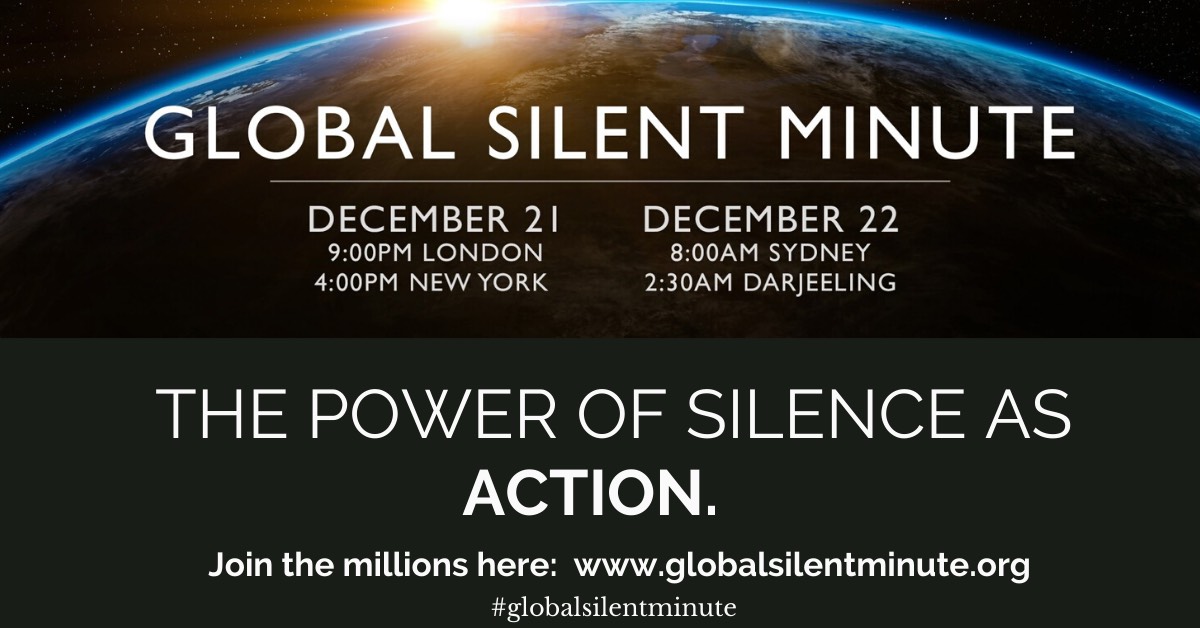 Amidst the challenges we face today, the Global Silent Minute is an opportunity to unite in thought, prayer, and meditation to create the future we imagine. The minute begins with the ringing of bells everywhere, as together we enter into one silent minute, calling on humanity to fulfill its highest potential and greatest destiny: peace on Earth. 
The Global Silent Minute is inspired by the Silent Minute launched in WWII in London during the blitz as a call to citizens to unite daily in a silent minute for peace and freedom. Millions participated, and its success was acknowledged after the war as a "secret weapon" which the Germans could not counter. Today, our Global Silent Minute will be a powerful force in the creation of a better world. 
Ring the Bells and enter the Silence Let us ring a bell at 9.00pm London GMT/UTC on 21 December 2019 and join together in one minute of global, potent, cooperative Silence to create a better world for all. 
Use the time converter calculator to calibrate your local time to 9.00pm London GMT/UTC (https://www.timeand- date.com/worldclock/converter-classic.html) 
www.globalsilentminute.org #globalsilentminute
---