Kosmos Five Most-Read Articles of 2019

November 26, 2019 Kosmos Community News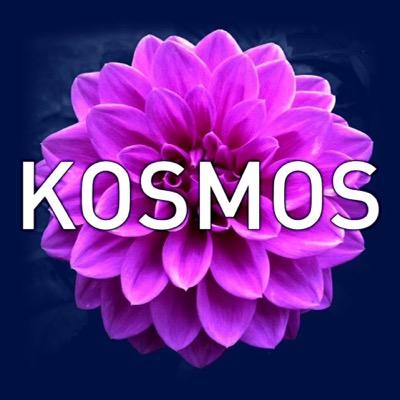 Dear Reader,
Gratitude is more than a feeling, it is a practice to be cultivated and shared. Here at Kosmos, we practice gratitude every day – for you! Thank you for your loyalty, kindness and trust. You have established Kosmos as the journal for transformation at a critical moment in time.
Many are now aware that our world is experiencing a great Shift, just as profound as the scientific, industrial and information revolutions of the past. The following five articles, made popular by our readers, reflect the Kosmos ethos – to help advance the transformation to this new ecological era and examine ourselves and our systems through that lens, as we prepare for the profound changes to come.
It is so heartening that these five articles are popular with our readers. Each one expresses our highest hopes for the world, love for the Earth and all beings, and fierce commitment to a just and thriving future. Enjoy!
Kosmos Five Most-Read Articles of 2019
We invite you to enjoy the following five articles from Kosmos Quarterly, all available freely, thanks to the generosity of Kosmos Subscribers. Only Subscribers have full access to Kosmos Quarterly and the complete Kosmos archive. 
The Holy Grail of Restoration |

Mending the Sinai Peninsula |

By John D. Liu

Over historical time the vegetative cover and evolutionary biodiversity of the Sinai has been in large part lost. Imagine the importance if it were possible to restore the region to ecological health. READ
Developing a Mindful Approach to Earth Justice Work |

Are You an Earth Holder? |

By John Bell

The story one tells oneself about climate change shapes individual feelings and actions. For example, are we on the verge of breakdown or breakthrough?  There is ample evidence for both. READ
Turtles Among Us

| The Power of Gratitude |
By Robin Wall Kimmerer, PhD
Shouldn't we be paying attention when the turtles head for high ground and wander among us with a kind of desperation? When at their most vulnerable, they come to us? There are many ways to ask why and many ways to answer. READ
Bird Song Hits the Charts |

On Extinction Rebellion and Rewilding |

By Sam Lee and Kari Auerbach

Sam Lee is a British singer of traditional folk songs, a collector, an archivist, a conservationist, and a radical re-interpreter of the British folk tradition.  He is the driving force behind the eclectic, award-winning folk club 'The Nest Collective', and an emerging figure in the Extinction Rebellion movement. READ
Sacred Headwaters of the Amazon |

Waking Up to Pachamama |

By Belén Paez and Bill Twist

"What is particularly inspiring about this initiative is that the indigenous groups, although clearly working to protect their territories, also see that this project is for the world and that it is setting a conservation example for the world." READ
"Balance" | Our special pairing for the Sacred Season, yours when you join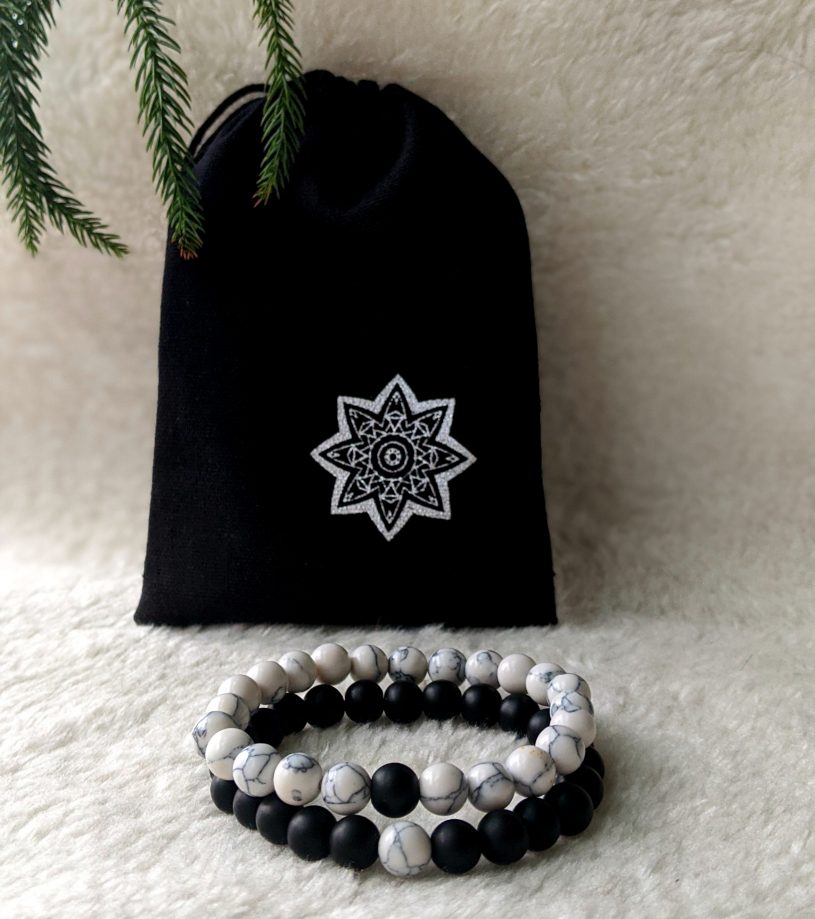 Together, these stones represent to us at Kosmos, the balance between disruption and renewal. Wear them together or share with a loved one.
The use of jet in jewelry dates back to Neolithic times in Ancient Britain, as ornament and for its healing properties. Jet is a variety of lignite coal, formed from fossilized wood, but is considered a gem, like amber or pearl. It is said to soothe the pains of loss and depression, to help release fear and anger and promote the healing of buried issues.
Howlite was discovered in Nova Scotia in 1868 and is sometimes called "white buffalo turquoise." It is said to be a dominant guardian stone and to aid in letting go of unhealthy attachments and old emotional pains, to make space for peace, calm, and joy. It is a stone of hopefulness and emotional expression.
Join us at the $40 level , and we will ship the set to you or a loved one, anywhere in the Continental US (domestic only).
Imagining Possible Futures |

 Regeneration, Connection and Values, Coming Soon!

Many now believe humanity is facing our greatest test. Our choices continue to profoundly impact the Earth and future Life. Are we ushering in a hell or a heaven on Earth? Our Winter theme, Imagining Possible Futures: Justice, Values, and Governance, articulates our greatest hopes as we work to transform our deepest fears. What is the future for democracy and governance on a planet imperiled by climate change? As economic disparity and the tech-divide continue to widen, is social collapse inevitable? Is spiritual transformation gaining the urgency and energy needed to tip the scales of global consciousness in time? Is a new planetary era of global care possible? What will communities of the future look like as we move from I, to We, to All?
---