'Dancing Your Animal'

July 30, 2019 Kosmos Community News
Our spiritual relationship with other-than-human animals is timeless and complex.
Dear Reader,
I recently re-read Michael Harner's classic, Way of the Shaman. Michael and Sandra Harner were pioneering legends of shamanism research. Michael first traveled to the Amazon rainforest in 1956 to study Shuar (Jivaro) and Shipibo-Conibo culture, and was one of the first outsiders to report extensively on their traditional spiritual practices.
The idea that each of us has a 'power animal' or 'spirit animal' is common to many traditional cultures. Harner describes an exercise to discover and make contact with our spirit animal, called "dancing your animal", a transformation that might be accomplished through consuming hallucinogenic ayahuasca, or more commonly through observation, meditation, drumming and ritual dance. These guardian spirits are always our protectors, he says, no matter how fierce or 'tame' they may appear. According to some beliefs, different spirit animals may come and go throughout one's life, and so it is important to stay in touch with your protector and understand its unique attributes and qualities.
I was unaware that Michael Harner passed away last year at the age of 89. Just reading him again reminded me of our interbeing with the natural world, now obscured by so many distractions of modernity. Below, we gathered some recent articles about our animal relationships from Kosmos Quarterly. I hope you enjoy them.
Here is a documentary about the work of Michael and Sandra Harner.
In Harmony with Animals |
Recent features from Kosmos Quarterly
These full articles are presented freely, without a subscription, thanks to the generosity of our loyal Subscribers. Kosmos accepts no advertising. Please support our work by ordering a subscription, from $5 to $60, here.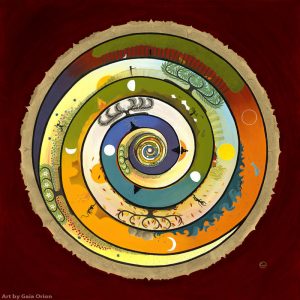 "Shouldn't we be paying attention when the turtles head for high ground and wander among us with a kind of desperation? When, at their most vulnerable, they come to us? There are many ways to ask "Why?" and many ways to answer. Science, as a way of knowing, armed with models to predict the coming changes and thermometers to seek out refuges, is a powerful tool for addressing climate change. But it is not the only one. Which is why a scientist stands here before you—yes, listening to the indisputable data, and listening to a message carried by snapping turtles. The ones who carry the Earth upon their back, walking into our midst with a message we reach to understand.
I think the Earth asks more of us than gratitude. The Earth asks that we give our gifts in return so that the world can continue. This is the message carried by those turtles. They are asking us to remember the covenant of reciprocity, they are asking us to honor an agreement: that at the beginning of the world they were our life raft, and now, so much closer to the end, we must be theirs." READ THE FULL STORY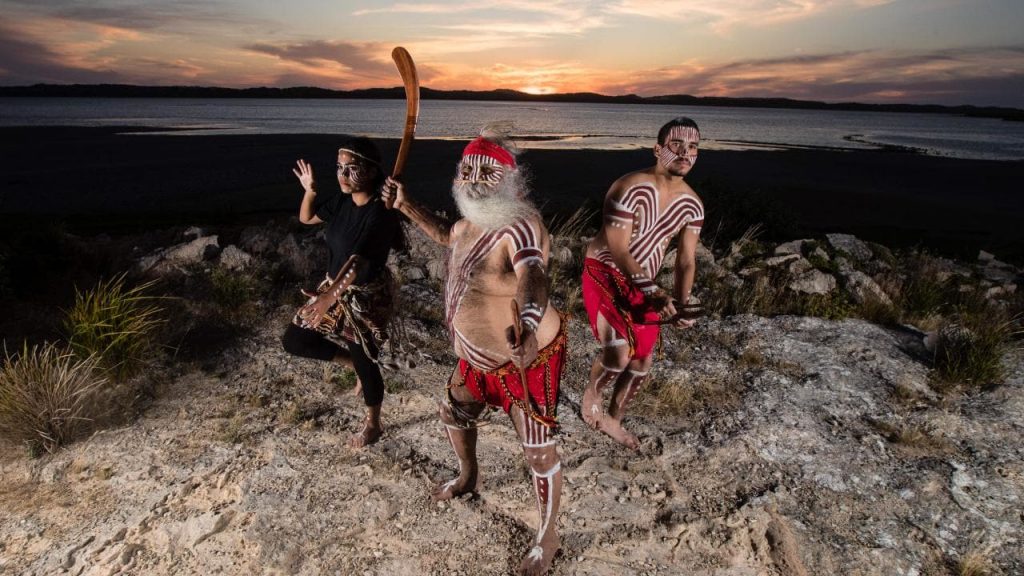 "The ceremonial dances at Ringbalin were about the river ecosystem and the sustenance it provided. Ngarrindjeri elder Uncle Moogy spoke about how their culture considers creatures—the animals, birds, fish, and plants—as Naatchi, meaning their friends. In dancing, the Ngarrindjeri honour this connection. We were invited to join in the dances—to learn the hop of the Kangaroo, the bobbing strut of the Emu, the flight of the Kite Hawk, and the swimming motions of the Whale and a school of fish. In dancing, I felt a connection and empathy for these creatures that I had not felt before. It was as if, for a brief moment, I had slipped into their fur, feathers, or scales; even as I write this, the tug of connection re-emerges." READ THE FULL STORY
Cooperation with Wild Boars in Palestine | 
Saad Dagher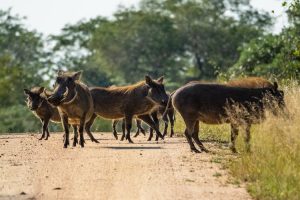 "We used to have a sophisticated technique of cultivating grain, grapes, fig trees, and summer vegetables without irrigation. This is how much of the food needs of the villagers were met. We were even able to export wheat to Jordan, Kuwait, Saudi Arabia, and other countries. Then, the wild boars came and destroyed our fields. The farmers put up fences, but the boars simply broke through. Nothing helped. People hunted the animals, secretly shot them in the night. They risk being discovered by the Israeli authorities who do not allow them to have weapons. Then the farmers came up with the idea of poisoning water ponds. But boars are very smart animals; they do not drink water without first testing it. When the farmers set up a new water tank, one of the boars approached it. If something happened to this animal, none of the others would drink from it. In the meantime, many farmers have given up." READ THE FULL STORY
Rhonda | I'd like to turn our attention to the suffering of animals through factory farming, animal testing, habitat loss, trophy-hunting, poaching, and so on. How does our treatment of animals reflect a continuation of our historically exploitative mindset?
Marge | I think it goes back to some of what Joaquin was sharing about our dualistic way of thinking—that we are different than, or superior to, the animals of the Earth. And as this theoretically more developed being, we have dominion over others. Our choices, our desires, are more important than the lives and the feelings of the animals of the world. That comes from our own suffering as a species. I don't think we would treat other beings so poorly if we were feeling good about ourselves, if we saw ourselves as part of the whole. I see the turkeys and the fish and the cows as my brothers and sisters. And so, I want to treat them well.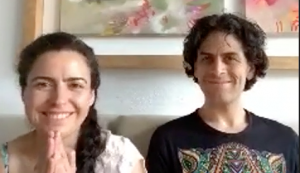 Aurora | I think it also goes back to my ancestors, and the suffering and the trauma that has been passed on generation to generation. I think it's our time, and it's my time to change that.
And it can be very difficult to find compassion for people who are very violent to our animals. And I think that's also my practice. If I want to have compassion for lizards and animals or plants, the question is can I have compassion for my fellow brothers? And understand that he's suffering too? Because he suffers a lot; he's sharing suffering everywhere. READ THE FULL STORY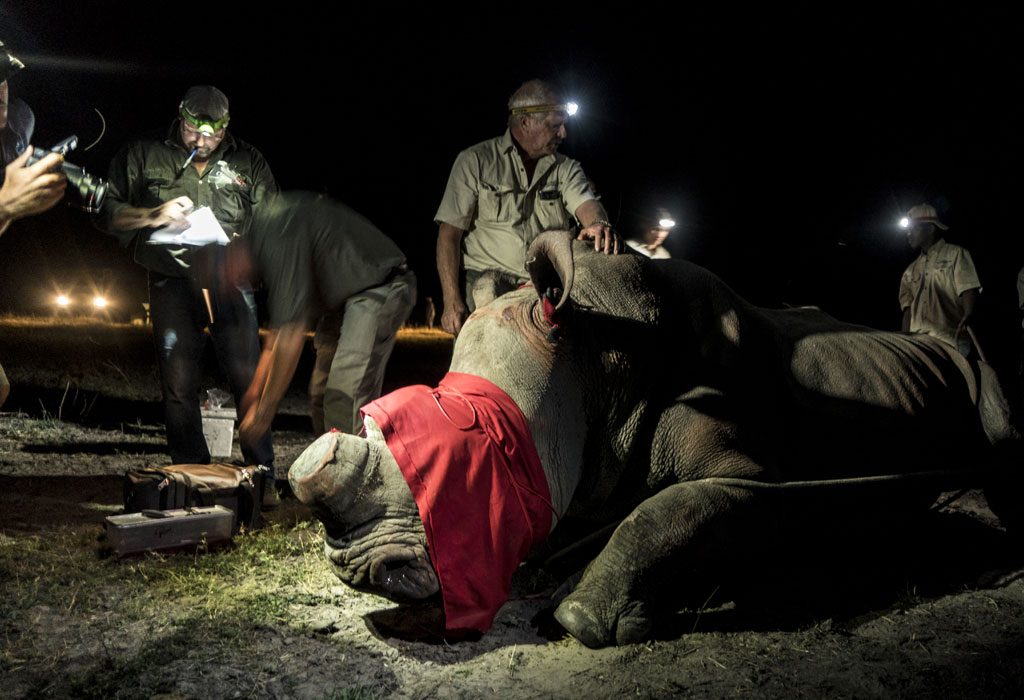 "When you lock eyes with an animal—whether its common or foreign to you–you cannot help but have that awe inspiring moment of, "Oh my gosh, I just had a connection with a wild animal." Even if you go for a hike in your local woods or spend time in your backyard, take time to hear the birds. So often, we become immune to seeing and hearing the life around us.
I often think about the book Silent Spring. What would it be like if you woke up in May, finally able to open your windows, everything's coming back to life, and it was silent? It would be so void. Our lives are enriched by the animals among us, and we have to just take a moment and appreciate that. When you make that connection with another living being, and certainly one that you don't expect because they're wild, it's profound." READ THE FULL STORY
Among the Nightingales in Berlin | 
David Rothenberg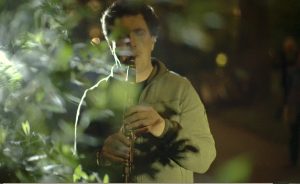 "'How can I be silent,' says the Farsi poet Saadi, in the thirteenth century, "while birds chant praises?" That is my motto for why I dare to join in. The nightingale needs not my own tentative, feeble human music. Or any human music. After all, he has sung the way he does for millions of years, we have only got a few hundred thousand cycles down thus far. He goes to Africa in winter, and flies back to exactly the same tree or lamppost in Berlin many years in a row—that much we do know.
After the show, some of us walk together toward the edge of the Tempelhof Field where nightingales trade fours in the underbrush. I play along for half an hour or so, then we listen reverentially for another hour to our bird. He has a few hundred phrases to work with, and somehow neither he nor we ever get bored. People file away into the night. Just a few of us are left, huddled together in the cold as this beautiful ancient music goes on and on, reminder that at least something is still right with the world, right at the border between nature and culture where the most important contact is found." READ THE FULL STORY
---