Climate and Peace

September 9, 2014 Kosmos Community News
---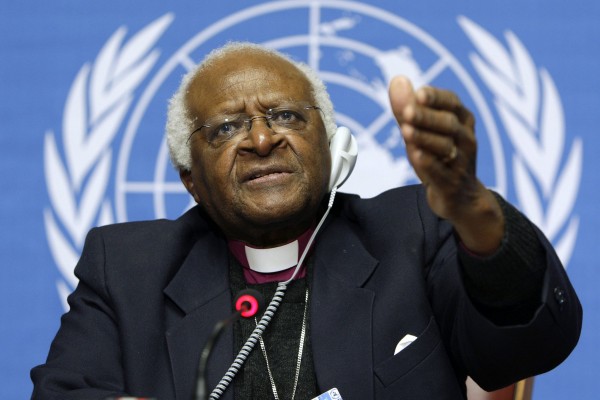 Kosmos' Dot Maver Joins Hands with Desmond Tutu, Deepak Chopra, Bill McKibben, Others for Global Unity
Kosmos Project Director, Dot Maver is an educator and lifelong peacebuilder. She is Founding Trustee of the National Peace Academy USA and founder and board member of the Global Alliance for Ministries and Infrastructures of Peace and the River Phoenix Center for Peacebuilding…(more)
Dot Maver is playing a role in numerous events during the month of September with a focus on the culture of peace.
Tuesday September 9th, Dot is a panelist at the UN High Level Forum on the Culture of Peace. This day-long General Assembly High Level Forum is an open public opportunity for UN Member States, UN system entities, civil society including NGOs, media, private sector and other interested stakeholders to discuss ways and means to promote the Culture of Peace.
---
What to Bring to the March
Most importantly, bring everyone you know! Help make this the largest call for climate justice imaginable!
Bring things that help communicate the message:
– Make your own signs and banners and t-shirts and flags – be creative
– Carry signs or banners that let people know where you are from – what organization, what city or state, what country
– Remember: only cardboard tubing or string can be used to carry signs, banners, flags, etc.
– Music that does not need amplification is encouraged
---
'When it comes to climate change, why do we do so little when we know so much?'
How do we understand the growing environmental and political challenges of global climate change as well as the possibilities for taking action? Why are citizens organizing for the world's largest rally at the People's Climate March in New York City on Sunday, September 21st? Is this the generation that will finally mobilize to solve the global climate crisis? 350.org's new film "DISRUPTION: Climate. Change!" addresses these questions and more.
---
A group of Dharma teachers from Africa, Europe, Asia, Canada, and the U.S. have issued a statement describing core Buddhist insights into the root causes of the climate crisis and ways to minimize its potentially tragic consequences.
"Today humanity faces an unprecedented crisis of almost unimaginable magnitude. Escalating climate change is altering the global environment so drastically as to force the Earth into a new geological age. Unprecedented levels of suffering for all life on Earth, including human, will result. Significant reductions in greenhouse gases and other actions will be needed to reduce climate change to manageable levels. But more fundamental changes are also needed, and this is where we can draw guidance from the rich resources of the Buddha's teachings, the Dharma. This statement briefly describes core Buddhist insights into the root causes of the climate crisis and suggests ways to minimize its potentially tragic consequences."
---
By Maragaret Flowers in the Spring/Summer edition of Kosmos Journal:
On a snowy weekend in January, activists for social, economic and environmental justice from across the United States gathered in a Chicago union hall to plan a Global Climate Convergence: ten days of action from Earth Day to May Day. Many of these activists had never focused on the climate crisis before, being mired instead in fighting battles that loomed more immediately in their lives. Who has the capacity to worry about climate change when your community is hungry, cold, without shelter, lacks health care or is being poisoned?
During that weekend meeting, we transcended the barriers that typically lead to working in narrow silos and treading water while the oceans literally and figuratively continue to rise around us. We stepped outside of our particular areas of advocacy, connected our struggles, and forged a collective effort to take action together this spring and beyond. The rallying cry was that the time has arrived to join hands and change course.
---
For 100 days, Norwegian artist, poet and activist Åsmund Seip has kept a journal for the earth. Here are a few entries, with photographs by him and Birgitta Eva Hollander.
day 26
'You are nature. You have never been anything else. Never separated from nature, never a stranger to nature. You and nature are the same. Naturally natural. Expressed in human form. As you move around, nature expresses itself through you. As you.'
---