Fall | Winter 2006
The Information Age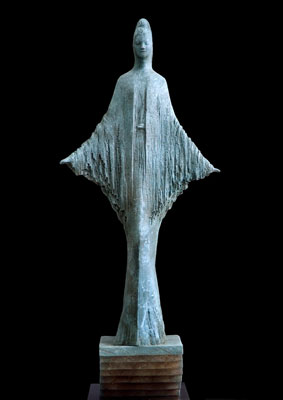 Image © Dana Lynne Anderson
MEDIA BETWEEN POWER AND THE PEOPLE
by Nancy Roof
When the World Political Forum gathered together leading international journalists, what did they talk about? Two parallel developments are in counterpoint: the freedom of the press is endangered worldwide, and the accelerating growth of citizen journalism presents new opportunities and also a new set of challenges.
THE FUTURE MEDIUM

by Joseph Firmage
Entrepreneur Joe Firmage looks into the future and tells us what we can expect from a dazzling array of technological advances. He introduces us to the Digital Universe, the PBS of the Internet where we can at last find quality, integrity, and depth.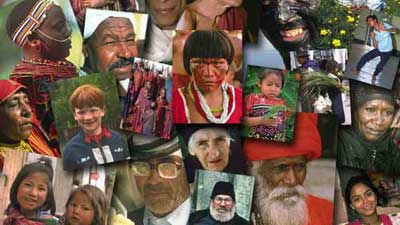 DIGITAL DIVIDE OR DIGITAL SOLIDARITY?

by Vicente Garcia-Delgado
How serious is the digital divide? A down-to-earth chilling story about what it really means to be excluded and prohibited from participating in the Information Age.
ARE YOU GETTING THE MEDIA YOU DESERVE? STEPS TO WHAT
YOU CAN DO ABOUT IT
by Danny Schechter
A Nobel Laureate with a large-scale vision continues to explore global
governance for the 21st century. Where is the political leadership needed
to confront the three main challenges facing humanity?
MEDIA AND MUSING: AN OBSERVATION

by Rolland Smith
An Emmy-award winning broadcast journalist and war-zone reporter muses about a new vision for the media – one that honors our yearning for elevated mass media and appeals to our poetic and spiritual values.
TABLE OF FREE VOICES
by Nancy Roof
Take a trip to Bebelplatz Square in Berlin with Nancy Roof and share a fantastic experience in global networking. To be included you must consider, "What are the 100 most important questions of the time? And who should answer them?"
LAUNCHING THE WORLD WISDOM ALLIANCE
by David Woolfson
Two hundred global leaders launched The World Wisdom Alliance, one of the most innovative and inclusive forms of global e-networking with a purpose. Can we create a better world if we connect and collaborate? Join us and find out.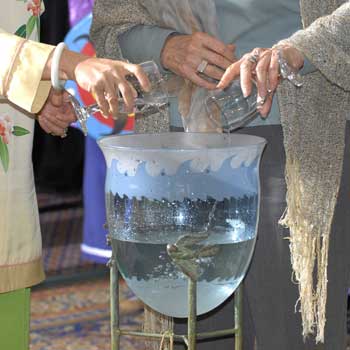 NEW MINDS FOR NEW TIMES
by Maureen O'Hara
No one has a better handle on the state of education today and what to do about it than Maureen O'Hara. In a compelling visionary article, she clarifies the radical changes that are needed to prepare for the challenges of the Information Age.
INTEGRAL EDUCATION
by Lynne Feldman
Ken Wilber's Integral University is opening its doors to a new kind of integral education through the Internet, conference calls, and formal programs. Learn about his AQAL model (the core of his teachings) and more about how his pioneering integral philosophy is being applied.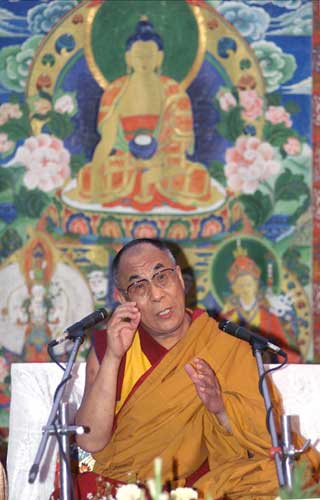 His Holiness the Dalai Lama
CONTEMPLATIVE AND TRANSFORMATIVE EDUCATION
by Arthur Zajonc
Wisdom flows through every page as Arthur Zajonc tells us about his experience in transforming education through the practice of contemplation. A pioneer in the successful effort to offer education of the interior life in universities, he has worked closely with the Dalai Llama on the relationship between science and spirituality.
SALUTE
THE BENJAMIN QUINTO STORY
by Benjamin Quinto
What captivates the attention of youth today? Read the story of one youth who almost gave up on the world, and how he turned despair into a world service project that has magnetized millions of youth to make a difference.
THE GLOBAL YOUTH ACTION NETWORK
by Benjamin Quinto
If you want to know how networking is changing the world, just ask the world's youth. They are leading the way toward connecting and interacting globally. Intensely aware of their responsibility, they are creating a new world that works for everyone.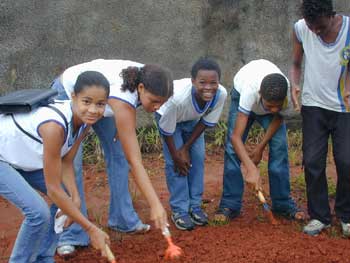 FROM OUR READERS
Thomas Murray – TECHNOLOGICAL SUPPORT FOR ETHICAL THINKING SKILLS
J.J Hurtak – EVOLVING INTERNET NETWORKING
Jane Hughes Gignoux – EXPLORING THE INFORMATION AGE
Alan Nordstom – EDUCATING GLOBAL CITIZENS
SALONS AND THE PRACTICE OF CONVERSATION
by Laraine Mai
An integral leader and President of International Center for Integrative Studies (ICIS) shares her experience as a hostess of successful New York Salons. She tells us how we can form our own salons and deepen our connections in person-to-person encounters. Learn many important tips for running your own salon.
---