Jon Freeman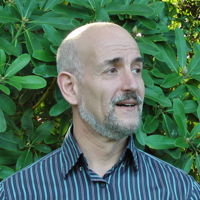 A generalist in an age of over-specialization, Jon is a thought-leader, systems thinker and visionary with a passion for propelling the change in mindset and Values that will support us all through the major transition that faces humanity. This passion translates into writing, blogging and speaking on topics such as our relationships with money, conscious capitalism, and the science of consciousness. He has published "Future Money: Evolving our Relationship with Finance" and "Conscious!: The Science of Possibility" is due for publication in May 2013.
Jon is deeply interested in applying theories of Values-based change as an organisational mentor, coach and workshop leader. He is also a trainer of coaches in the SQ21 Spiritual Intelligence system. Jon is among the world's leading trainers and practitioners in Spiral Dynamics integral and a founding director of the UK Centre for Human Emergence and The Integral Village.
Jon's career began in the early days of information systems when his passion for change and his systemic gifts found fulfilment as an applications architect, bringing qualitative improvement to people's working environments. This conventional career path lasted over three decades with spells as Information Systems Director for a market-leading multinational company, and as a consultant project / change manager in various industries and major companies. In parallel he developed extensive knowledge of alternative health and personal development and an intuitively-informed deep understanding of how human body-minds work. He was a trainer for The Silva method, learned several forms of hands-on healing, trained in holographic and NLP techniques and now actively uses homeopathy, EFT and access consciousness.
He is currently developing further workshops and experiential trainings on the conscious evolutionary journey and on renewing our thinking and Values around love, sex and relationships.
www.spiralworld.net (publications)
John's work can be found in the Spring | Summer 2013 issue of Kosmos Journal.
Article
"We cannot solve our problems using the thinking systems that created them." -Albert Einstein
Article
It's 2013. You have probably noticed. We survived the end of days, so what now? What is humanity's future?