Eve Konstantine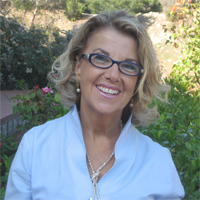 As founder and principal of The Georgetown Coaching Partnership, Eve Konstantine is a Leadership Coach and Trainer serving professional and private clients. She brings to bear a life-long commitment to meeting the challenges, responsibilities and opportunities of living and being in purposeful development. Certified as a Leadership Coach at Georgetown University, she also hold a Masters Degree in Public Health from the University of Minnesota, specializing in Holistic Health Education.
Article
With a couple of hours to go before boarding a flight from Los Angeles to Milan, I decided to grab […]
Article
When the call came out to represent Kosmos globally, I was quick to respond.