Spring | Summer 2007
Toward a New World Civilization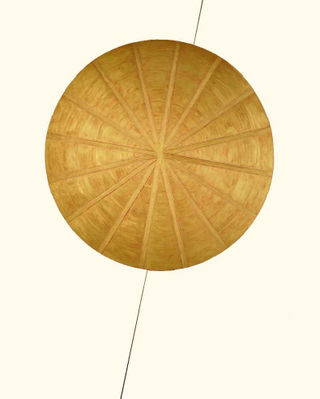 Visual Meditation by Mae O'loughlin 2007 | Photography | Jeff Busby
FEATURE ARTICLES | TOWARD A NEW WORLD CIVILIZATION
A NEW WORLD POLITICAL ARCHITECTURE
by Mikhail Gorbachev
World leaders meet to initiate a new world political order. What is on their agenda and how does it
relate to grassroots efforts? Why are politicians lagging behind in adapting to 21st century change
and what are they doing about it?
BUSINESS AS AN AGENT OF WORLD BENEFIT

by David Cooperrider
Just when we thought transnational corporations were the problem in fair globalization, we learn
how business is leading efforts in global transformation through cutting-edge positive approaches.
Why not an Indra's Net for Business?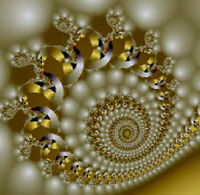 Indra's Net | Fractal Image by Linda Allison
GLOBAL CIVIL SOCIETY | A UNIQUE SOCIAL EVOLUTION

by Nancy Roof
Global civil society is now recognized as a major player in global affairs. Learn how shifts in
consciousness, relationships, and power have transformed the nature of international influence
and opened it up to contributions by you and me.
THE UNITED NATIONS REVISITED
by Marco Toscano-Rivalta
What is your perspective on the UN? Weak and ineffectual, or the hope of the world? An
international civil servant at the UN explores the significance of the UN as a unique experiment
in collective intelligence and in the collective will of humanity.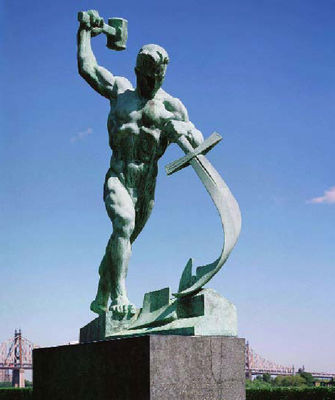 Let Us Beat Swords Into Plowshares | Yevgeny Vuchetech
FEATURE ARTICLES | INTEGRAL LEADERSHIP
LIVING LEADERSHIP

by John Schmidt
An organizational consultant to the Fortune 500 shares his cutting-edge integral approach to
leadership. What are the three journeys that are central to interior development and self-realization
for leaders of the future?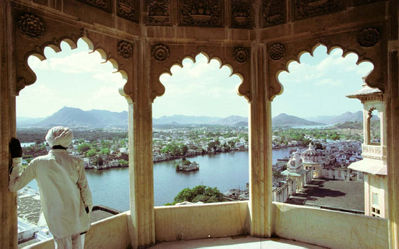 View from Rajastan Palace | Photography by Kevin Kelly
LEADING FROM THE EMERGING FUTURE
by C. Otto Scharmer
What is leading from the future? Aren't we supposed to lead from past experience? Learn
the groundbreaking 'Theory U,' developed by an integral pioneer at MIT that breaks
through the rational mind to reach the will and source of transformation.
GLOBAL LEADERSHIP | INTIMACY AND VULNERABILITY FROM THE INSIDE OUT
by Victoria Wilding
Victoria Wilding has committed her life to help develop emerging young global leaders.
But she says she cannot do so without herself taking the journey from fear to love, from
pretence to truth, from hiding to visibility.
THE LOIS BARBER STORY
by Lois Jewel Barber
We are in awe over the accomplishments of Lois Barber. Don't miss the compelling story
of a visionary world leader who brings an unmatched pragmatism to her global work and
achieves the kind of results that can change the world.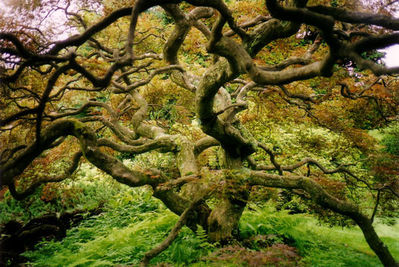 A Japanese Maple | Photography by Lois Jewel Barber
THE WORLD FUTURE COUNCIL
by Lois Jewel Barber
Having carefully laid the groundwork, raised the finances, and identified key global
experts in ethical solutions to global issues, the World Future Council holds the promise
of being one of the most influential organizations of the future. And you can be involved.
VOICES OF YOUTH
GLOBAL YOUTH NETWORK FOR CREATING THE NEW CIVILIZATION
by Tara Stuart
A passionate and exciting Global Youth Network has joined Creating the New Civilization
initiative founded by the Goi Peace Foundation, Kosmos Journal, and other supporters.
Learn how these amazing youth leaders are bringing a new global consciousness to their
local communities.
FROM OUR READERS
THOUGHTS ON LEADERSHIP | Steve Nation
MY GRANDDAUGHTER ANDIE | Margaret Cooper
LEADERS WHO LISTEN | William Halal
SERVANT TO HUMANITY | Alicia Clarke
BOOK REVIEWS
Politics is About Relationships, Harold Saunders. Review by Mark Gerzon
Leading Through Conflict, Mark Gerzon | Leadership is Global, Walter Link,
Thais Coral, Mark Gerzon, eds. Review by Dale Pfeifer
The Real Wealth of Nations, Riane Eisler. Review by Brian Griffith
CONFERENCE
OUR COMMON HUMANITY
Alfredo Sfeir-Younis

What is the most commonly used word in international circles at the UN? 'Humanity.' A
conference at the UN on values that underlie The Millennium Development Goals brought
all generations together in dialogue. We find that many are practicing integral principles
and exploring the interior dimensions of global challenges.