The Luminous Ground
An Essay on the Creation of Living Structure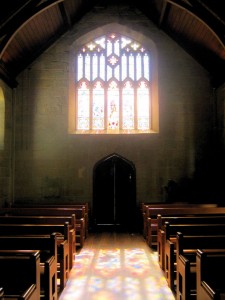 A few days ago as I sat to write, I glanced out the window towards the marina on Lake Washington. Five dogs were running—no, it was more that they were streaking; blurs of black and white, brown and golden fur—down the 60' dock towards a waiting boat. Their aliveness was infectious. The dogs were free, unrestrained, completely and utterly themselves. Nothing impeded the flow of their life. Nothing. Even now I can't think of them without tears. This quality of aliveness is something we all long to experience.
Take the two photos on this page, for example. When you look at the Rocky Mountains of Colorado or at the Pugin Chapel built in 1850, what do you see, what do you feel, what do you know? What do you touch upon in yourself? Don't you feel something shining, almost luminous in each? The mountains, timeless structures built by elemental forces over millions of years. The chapel, a small ordinary place in Australia where the hands that built it seem almost visible, almost felt. Very different structures and yet don't they have something of the same quality? And don't you feel related to them in some inexplicable way, as if there is something in those mountains, in that chapel, that is related to something in you?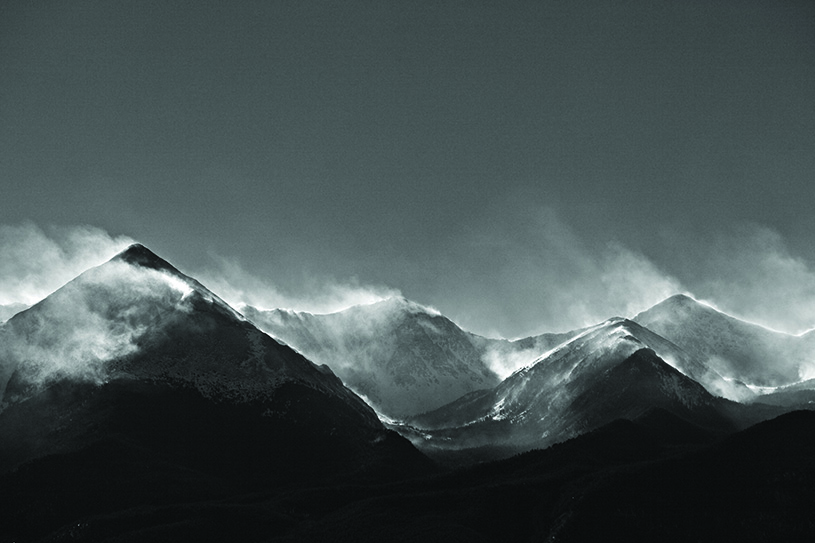 In everyday life, most of us see and feel and know in ways that leave us separate from the world. There is a gap between us and a true felt experience. We long to see more, to feel more, and to know more, but there is often an unfilled space, a break in continuity, a lack of direct experience or immediacy between us and the world. It is the difference between 'getting wet' in the rain and 'feeling' the rain touch our skin. It is this gap in direct experience that Christopher Alexander addresses in his work. And it is the quality of intimacy with life and aliveness that he has spent his life reaching for in the realm of structure, design, and form.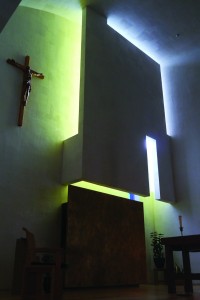 Whether he is designing a building, a bench, or a garden, or painting terrazzo ornaments for the stairs to his home, Alexander is reaching for that quality, reaching for that which he feels is most alive. His name for this aliveness is living structure and it is created through 'living process' or processes that are themselves alive. Because these qualities are not so easily talked about, it took him until his 60s—in his last book, The Luminous Ground—to put language to his experience:
Gradually, the older I got… I learned to value only that which truly activates what is in my heart… I sought more and more, only those experiences which have the capacity, the depth, to activate the feeling that is my real feeling. . . And I learned, slowly, to make things which are of that nature… But this knowing of my true heart is not just 'me.' It is something vast, existing outside myself and inside myself, as if it were a contact with the eternal, something everlasting existing before me, in me and around me… A building, a painting, a piece of music or art has life in it to the extent it awakens the connection to this eternal vastness in us.
The only question Alexander asks of himself is what he must do to put this aliveness into his work. He doesn't usually allow himself to begin a project until he can feel this thing—this 'thing' that is most alive and invites and allows participation. What does he mean by "invites and allows participation?" I will illustrate this for you with an example.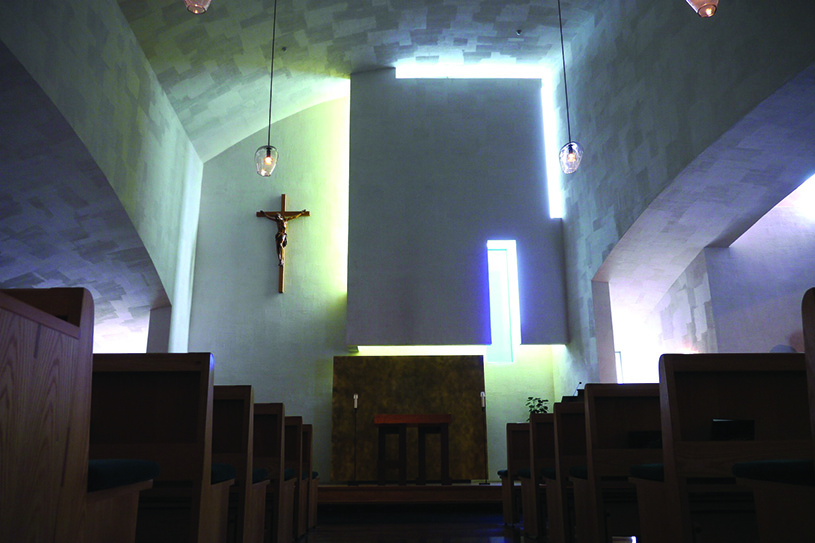 While writing this essay, I asked my friend, Pauline, to photograph the St. Ignatius Chapel on the Seattle University campus. Called a "stone vessel holding seven liturgical bottles of light," St. Ignatius is a place where light changes color with the passage of clouds, with the leaden Seattle skies, and as light passes through shards of colored or opaque glass. The walls bend and contort and curl around to shape the spaces, and their textures invite touch. It is one of the most alive structures in Seattle and, while I have photographed it several times, I have never succeeded at capturing the essence of the place. But Pauline did.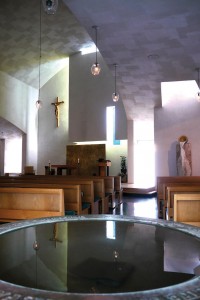 She took 500 photographs. Many of them are luminous; some brought me more deeply into relationship with the chapel than even my visits there had. Humbled, I asked how she had achieved this. She told me she'd spent hours in the chapel. After receiving the blessing of the priest, she had lain on the floor, on and in the pews, on and under the altar, on top of the baby grand piano. She stood behind the baptismal font and photographed the windows, the walls, the green and blue light reflected in the water. She focused her camera at every possible angle, through windows and doors to the reflecting pool beyond. Pauline entered into a full-bodied, intimate relationship with the place—a relationship where she participated with the structure of the place—and her photographs reflect that.
This may be a high standard, but imagine for a moment what our lives might be like if we reached for this kind of intimate participation—not just in the world of building or creating art but in the world of our relationships with each other and the world.
---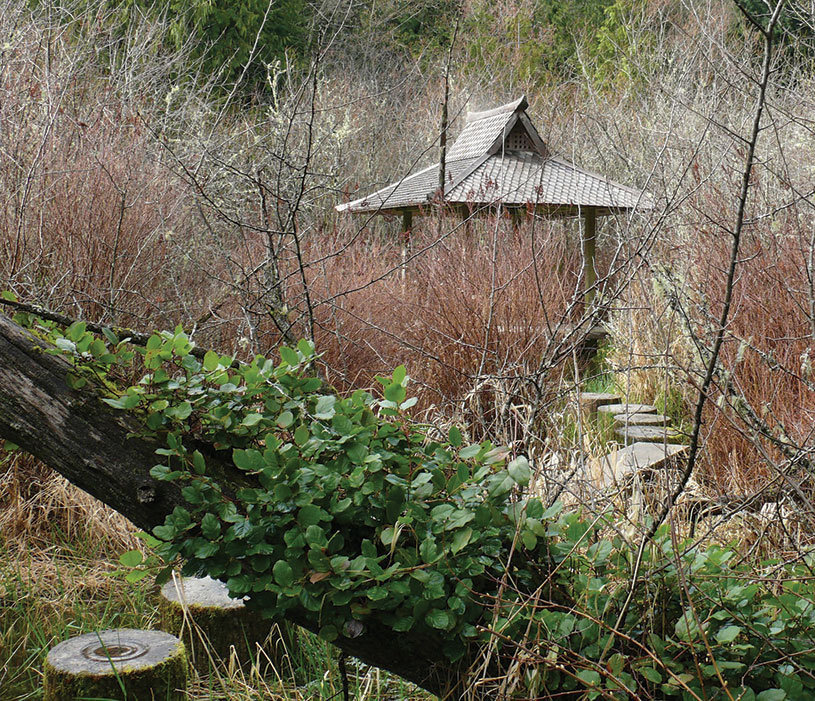 Richard and I were blessed to touch this kind of intimacy in our relationship with David and Suzanne. Until we glimpsed what was truly possible, neither of us knew it had been missing in our lives, something we had longed for all along.
David and I lived across the hall from each other in the late 1970s but had rarely seen each other since that time. When we reunited in 2005, we referred to those lost and confusing long-ago years as "having survived the trenches together." Before David met Suzanne and before Richard and I became part of their lives, David had purchased 17 acres of land on Vashon Island. With the influence of Christopher Alexander's early book, A Pattern Language, he began to create living structure. From the moment he bought that raw piece of property with its forest of trees, marshes, and resident creatures, he focused on creating wholeness in the structures he built. At each step in the process of creation, he did the thing that was most consistent with wholeness.
Because David was also a contemplative, there was a devotional atmosphere to his creation, where he allowed the time and his mind was concentrated on the step-by-step nature of the land's slow unfolding. When Suzanne joined him, she brought an atmosphere of grace and beauty that had a strong influence on the process. From a raw piece of land, they created a center where many people found sanctuary and a sense of peace. Not only were most of the old trees left standing but the gardens were also carefully planned and tended and each of the buildings—the main house, the Kudos house, the Chinese house, and the moon-viewing hut—reflected something of the sacred. Many visitors had the felt experience that their soul, their existence, and the trees, the creatures, the stones, the various buildings were all entangled, related to each other.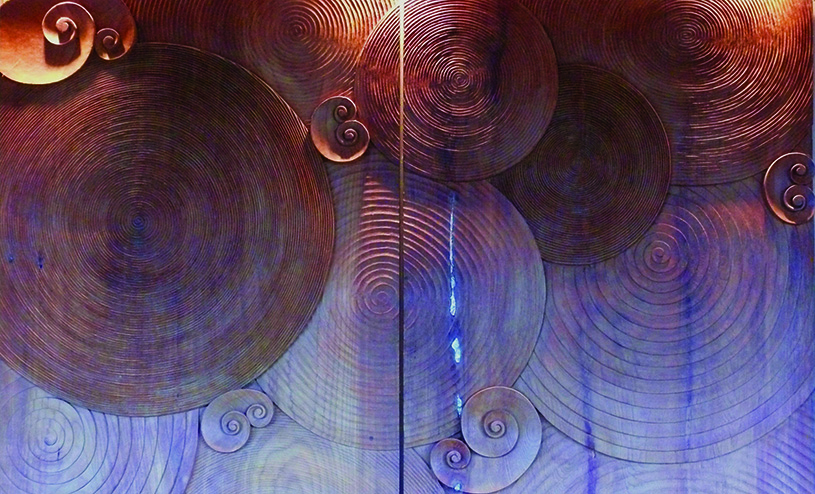 Not surprisingly, it wasn't just the land and the various living centers on it that caused such a feeling of relatedness; it was also what the four of us created in the evenings we spent together. Each time we were together—not just once or twice but repeatedly—my own existence stretched out towards something larger than my individual self. It was in the relationships between and among the four of us that we each felt we had grown larger than before our time together. Somehow, the best there was in us came to the surface, drawn out by the presence of the place and the people, almost as if it rose up in each of us to meet the same thing in each other. Like the Balinese wood carving in the photograph above — whose whirls and whorls and deep interlocks partially penetrate the others, knitting them together— each of us got more life from the existence of each other and the unity we felt.
---
And so the news of David's death—and that it had been suicide—both shattered me and tore a hole in the fabric of a large, extended community. For me, suicide goes against the natural order of things and, with David, it seemed to eclipse or negate the living structure he had built his life around. Although those closest to him knew of his ongoing struggle with physical pain and the darkness this created in his inner world, none of us anticipated his end would come in this way. That it did caused me and many others to question David and our perceptions of him. What had we missed? What had we ignored? What aspects of our own internal structure had us miss the weakness at David's center, a weakness that made it possible for him to go against life, rejecting all that it has to offer, not only its demands and harsh realities but also the love, the unity, the grace that was so much a part of David's existence?
The morning after we received news of his death, many of us gathered to be with Suzanne. While we did our best to hold her in the most devastating moment of her life, we were also numb and carrying our own grief. There was a palpable dissonance in the atmosphere, between and among us, and on the land itself: the energies of a violent death were colliding with the beauty and sacredness of the place. The sense of unity that had always existed there was shattered. Also shattered was the sense of people coming together for communion with each other, with the land and its creatures, with David and Suzanne. Surrounded by all they had created, some of us felt a distinct loss of a certain center of gravity.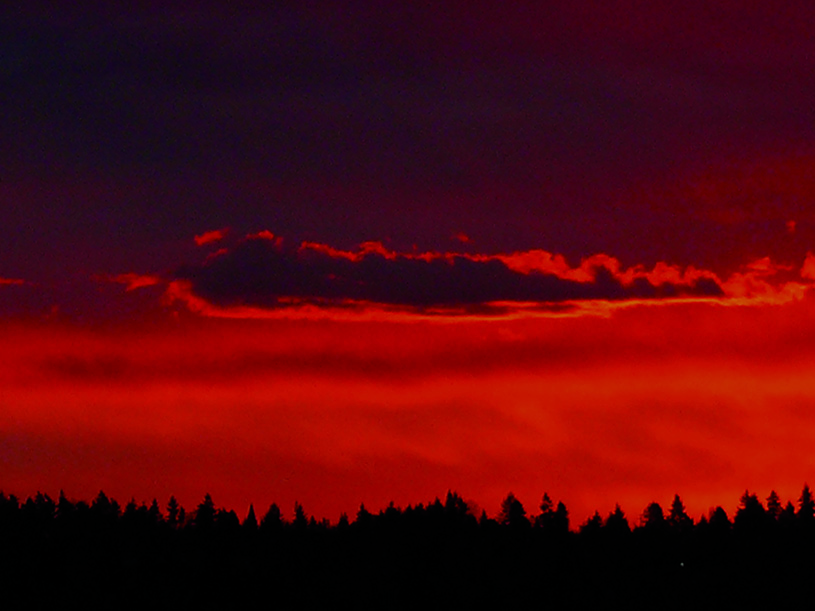 As it happens, I was teaching a class on the work of Christopher Alexander at the time. And so, deeply immersed in his philosophy, I began asking myself questions he might have asked. What is needed here? What needs to happen for us to begin creating living centers out of this rubble? What might we do, what might be required, to move us even one small step towards wholeness? Is it even possible? Off and on throughout the day, I walked the land, listening for an answer. By evening, I began to hear in the far distance, the strains of something, like a faintly heard tune… "I strained to listen for it, trying to catch it, and doing my best to bring this half-heard whisper of a being out." It was from these questions, Alexander's influence, and my willingness to listen that the idea for a community grief ritual emerged.
A week after David's death, 35 of us gathered around the hearth in Suzanne's home. We made it clear that everything and anything was welcome in the circle, that this was not for David, not a memorial for him. This was for us. We made it clear that some of what would be said and felt and shared might be challenging to hear, that there was no right or wrong way to do this, and that people had utter permission to leave if—at any time—it became too much. For the next three hours, everything was in that room. Regret, anger, and betrayal were there. An antique bowl was shattered. Guilt and rage were there. Bitterness and confusion. Recollections of love were there as well as acknowledgment of secrecies.
David's absence was a palpable presence. Outside the glass doors, deer grazed. The sunset over the mountains was the color of blood. Listening to the voices of others, I felt each was speaking for a part of me. I felt connected to something larger than death—I felt connected to life. We chanted. Water was poured. David's last batch of kombucha tea was shared. In the end there was laughter. Christopher Alexander says that a thing that truly has unity partakes of everything. We partook of everything that night. After the ritual ended, some quality within me and within others had changed.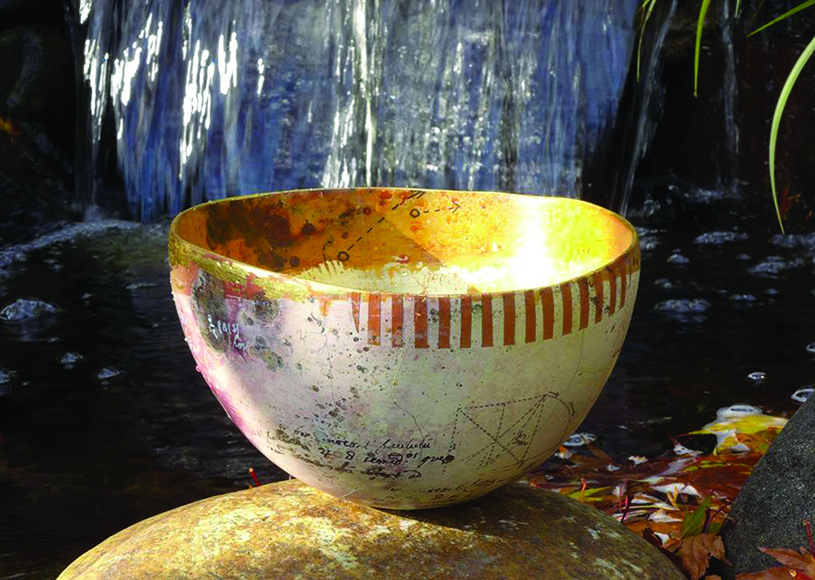 Ritual is a living language. It is also a native language for Suzanne. In her life and in her transformational work with women, she uses ritual to make contact with the broken parts of a pattern and offer a new coherent pattern that speaks to the unconscious. In that context, Suzanne kept this thread of ritual alive for the next two years. She asked what is the next needed thing that, when experienced, would move the whole towards greater life. She felt into who needed to be present to bring the necessary elements from which the new pattern might arise. There were many rituals that followed the initial one. There was a ritual when David was cremated; a ritual moving his ashes into an Indonesian urn; a taking-down of the community altar that had served as a place for friends and family to meditate; a ritual to cleanse the land and later a ritual to bless the land that it might find the next pair of hands to be its steward. And on Good Friday, Richard, Suzanne, and I traced the path of David's last walk and sat at the site of his death. I came to think of these rituals as a 'pattern language.' Each had recursive aspects; each served as the base for the ritual that followed. Even though the future rituals were not predetermined, they were latent in what had gone before and emerged or were drawn forth by that.
During this time, I was engaged in my own private ritual. Because we were nearing Easter, I started painting eggs, inspired by my experiences with the many deer that shared the land with Suzanne and David. On several occasions after his death, I experienced moments in which I entered the world of the deer. Encountering one on the land, I would stop, slow my breath, and remain still. In those times I am referring to, the deer also stopped, sometimes with freshly mown grass staining their muzzle. Our eyes would meet and for many minutes, we each held the gaze of the other. Time seemed to stop—or perhaps, a sense of timelessness existed—and everything disappeared but our gaze, the green world, the musky scent of the deer, and the silence. Sometimes, I would see concentric circles of light emanating from the deer's body and I wondered what they saw, what they felt, what they knew while gazing at me. These were simple, sacred moments that left me deeply content. As I painted the eggs, I meditated on the deer. With eyes closed, I let myself return to their silent, green world. I painted out of and from that place of connection to them and I painted as an act of gratitude to the deer. The eggs were beautiful. I used soft colors and with each egg, the design got simpler. By the end, the eggs sometimes had only one stroke of golden color across the shell. The eggs became a symbol of wholeness for me. Even now when I look at them, I am made glad.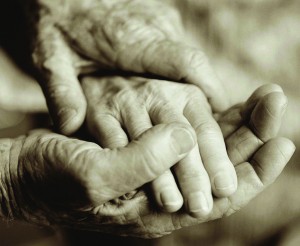 Each ritual was a living structure in and of itself; each was rooted in feeling; each enlarged our connection to life and—at times—made possible the experience of joy. An entire book should be written about this for I do not know how I (we) would have made it through that first year without ritual. Ritual is a language that heals, restores, and makes whole. We all have the capacity to connect deeply with the world around us; to see, feel, and know with senses wide open; to feel the rain; to be alive to the trees, the birds, the sky. But in order to do so, we must disentangle ourselves from our habitual ways of being— ways of being that have us rush through life, getting things done, but on the level of intimacy, not really participating at all.
The shock of David's suicide and its aftermath shattered defenses and tore down structures—both internal and external— that I can now see were already dead. This has made a direct experience of the world more accessible. There is now a greater sense of wholeness and a deeper intimacy in the way many of us live our lives. It is the paradox of David's death: while we have lost him, many of us now feel more intensely alive.
That sense of aliveness also grew from the unity among those of us who were closest to the fire. Christopher Alexander says that unity comes from various centers being harmoniously connected and every center helping every other center. This is exactly what was required as we each navigated—and helped Suzanne navigate—the time after David's death. We made our path by walking—slowly, with attunement and grace. Each step along the way brought more coherence to the broken pattern. The path was a living path, created through a living process. We made our path by carrying and being carried by each other.