gallery four | World Press Photo Awards 2016
The World Press Photo Foundation is a major force in developing and promoting the work of visual journalists with a range of activities and initiatives that span the globe. The photos below represent some of the winners in 2016.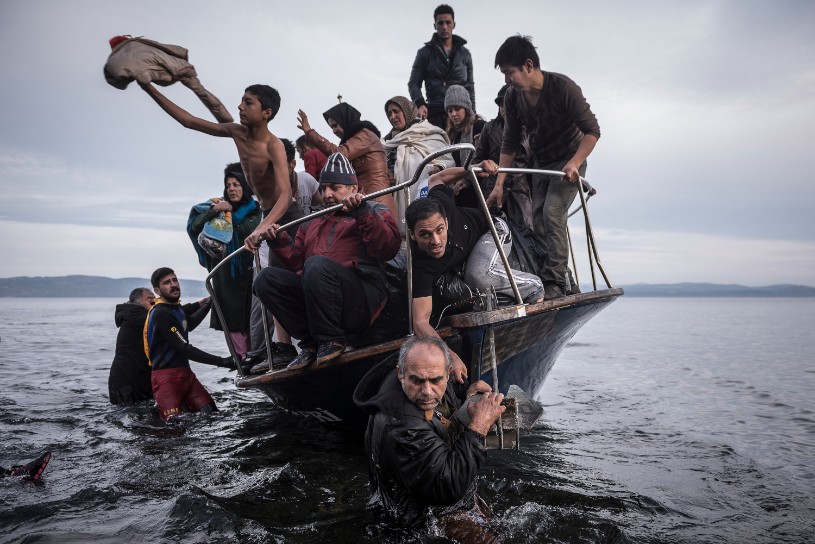 ---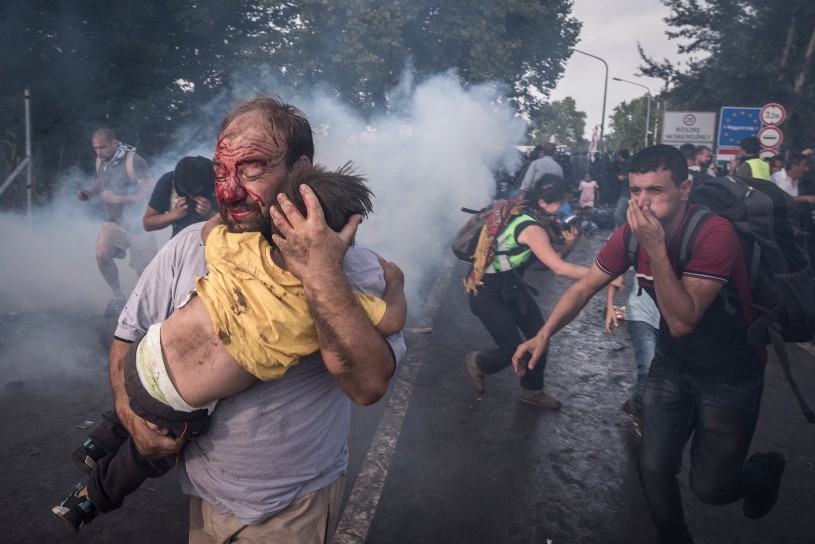 ---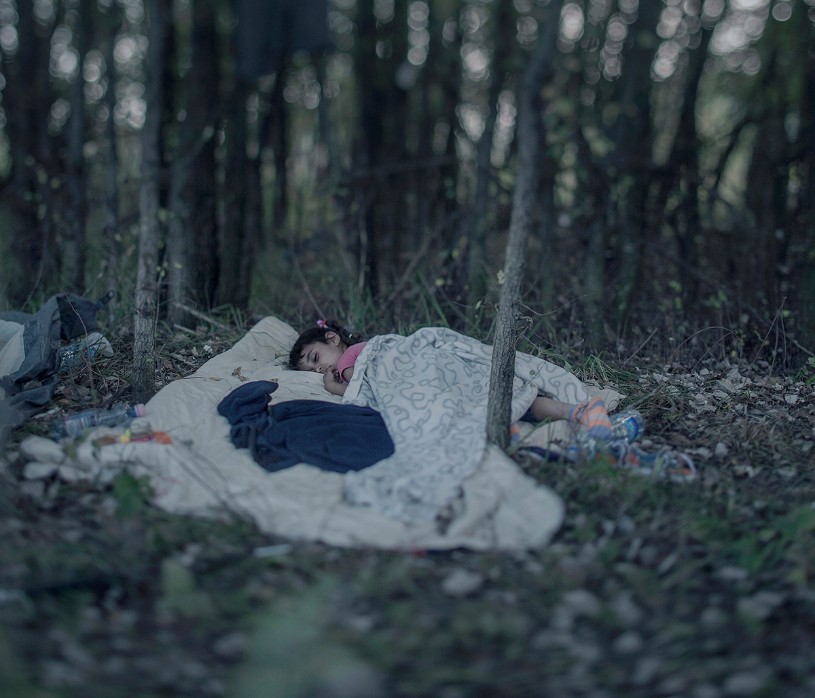 ---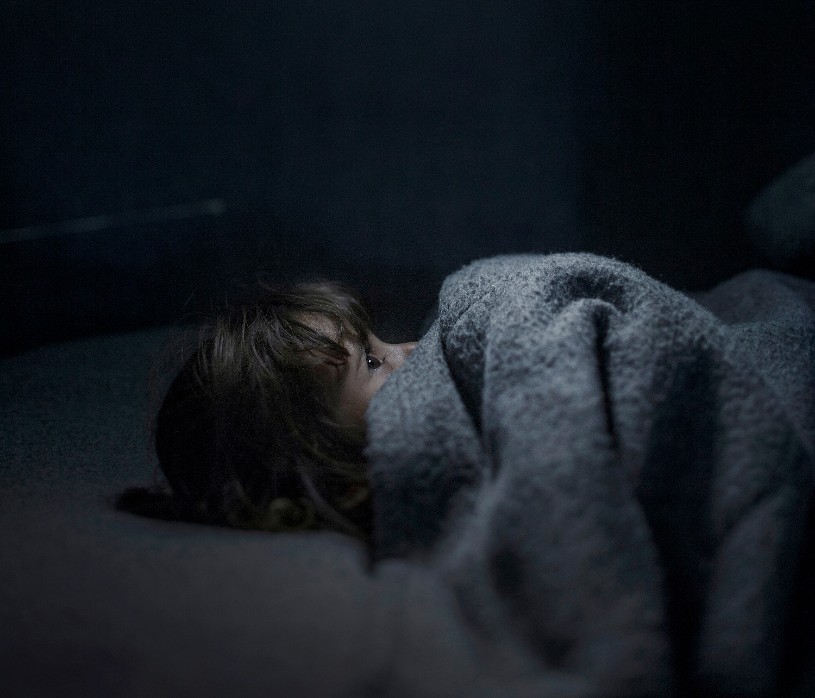 ---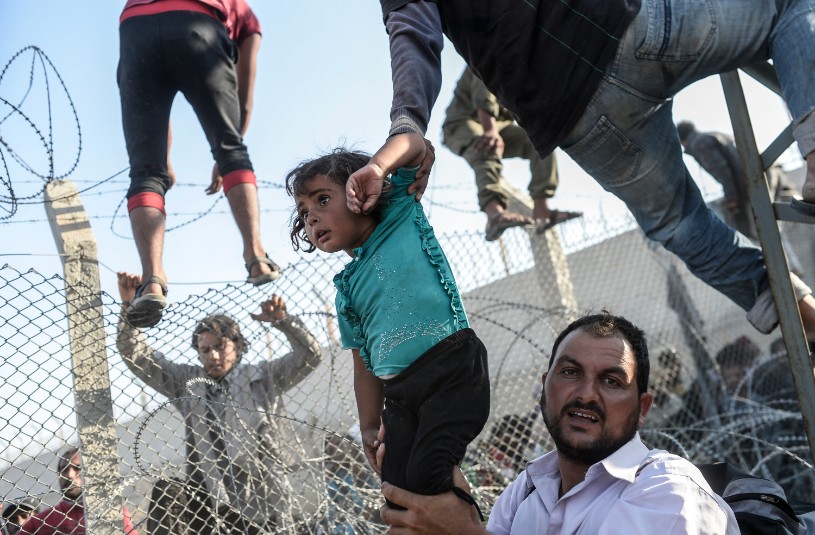 ---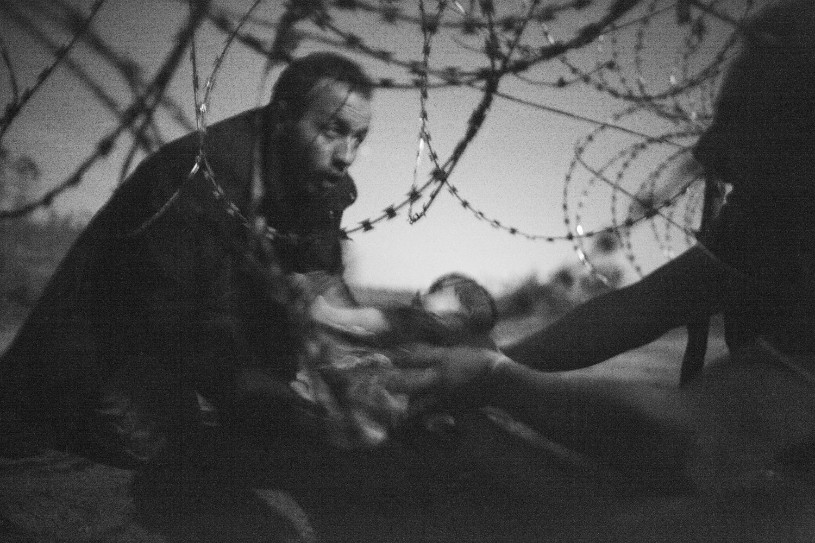 ---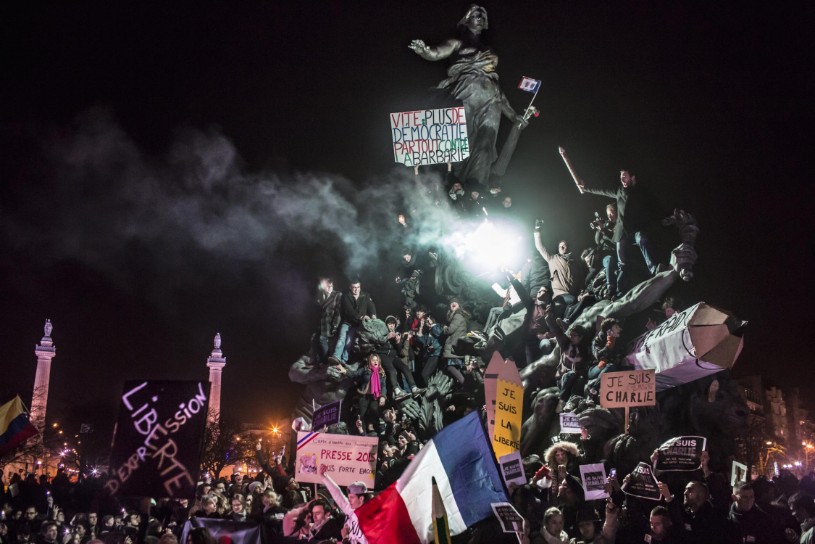 People demonstrate their solidarity with victims of terrorist attacks and voice support for freedom of speech at the end of a rally at the Place de la Nation in Paris. Marches républicaines (Republican marches) were held throughout the country following the shootings by Islamist gunmen at the offices of the satirical magazine Charlie Hebdo and a succession of other attacks in and around Paris that resulted in 16 dead (including three of the assailants). e Paris march took place from the Place de la République to the Place de la Nation. French government officials estimated that between 1.2 million and 1.6 million people attended what was the largest public rally the French capital had seen since liberation from the Nazis at the end of World War II.
---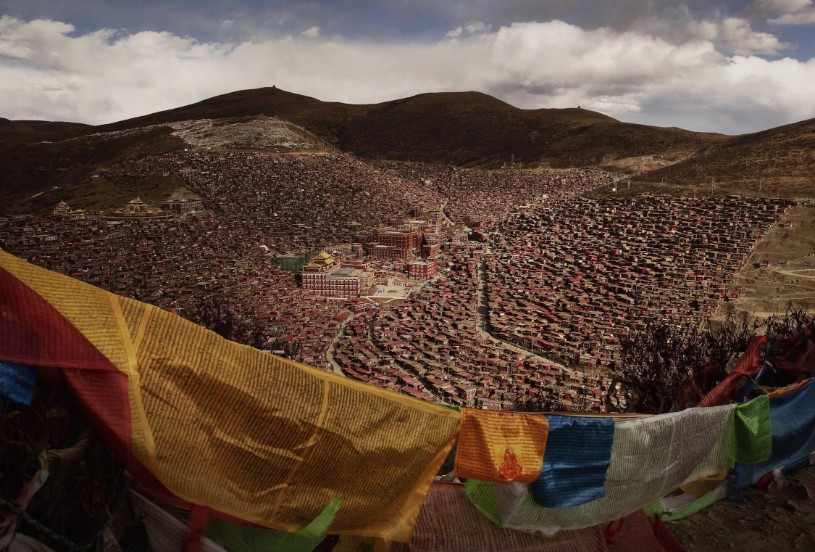 Prayer flags flutter above the city. The Larung Gar Buddhist Academy is located in the remote Garze Tibetan Autonomous Prefecture, 4,000 meters above sea level in Sichuan, China. It was founded in 1980 by Jigme Phuntsok, a lama of the Nyingma tradition, the oldest of the four major schools of Tibetan Buddhism. The main academy buildings are surrounded by a multitude of small huts, home to some 40,000 monks and nuns, segregated by a road winding through the city. Thousands of Tibetan Buddhists come to Larung Gar for the weeklong Bliss Dharma Assembly, an annual gathering that marks the Buddha's descent from heaven.
---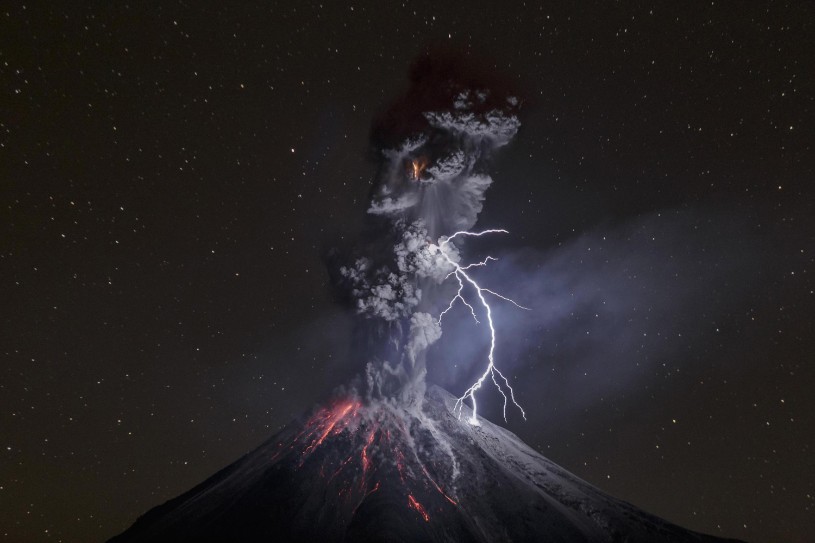 Colima Volcano erupts with rock showers, lightning, and lava flows. e volcano, which is one of the most active in Mexico, showed an increase in activity from July onwards. Lightning in volcano eruptions is generated when rock fragments, ash, and ice particles in the volcanic plume collide, producing static charges—just as ice particles do in clouds.
---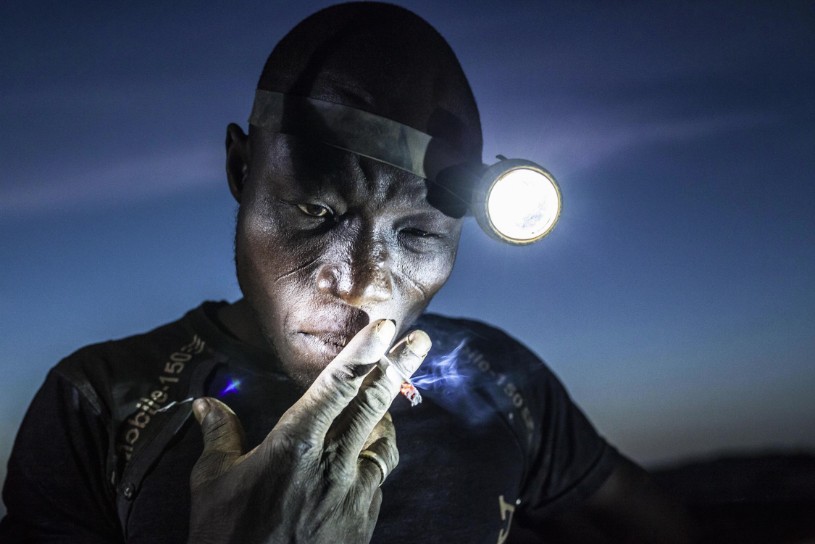 Arzuma Tinado (28) leads an eight-member crew of miners at Djuga, an artisanal gold mine in northeastern Burkina Faso. Around 15,000 people work in the area, in pits hacked into the ground, some barely wider than a manhole. As the price of gold fell, people began to dig ever deeper to find enough to make a daily wage. Arzuma works some 20 meters underground. Mining under these conditions is backbreaking labor during which miners are constantly breathing in dust. The subsequent process of extracting the gold exposes them to mercury and cyanide.