Excerpt | The Soul of Humanity and the New Civilization
by Nancy Seifer, in Kosmos Journal FALL | WINTER 2017
The things we now esteem fixed shall, one by one, detach themselves like ripe fruit from our experience and fall… The soul looketh steadily forwards, creating a world before her, leaving worlds behind her. ~ Ralph Waldo Emerson
In the Ageless Wisdom teachings, one of the names given to the soul is the Observer. It is the aspect of ourselves that allows us to step back from the turmoil of life on the material plane and see from a higher, broader perspective. What can be seen from the soul's perspective at this time is a dual reality unfolding simultaneously on our planet: a process of death and a process of birth.
What is dying is an old civilization based upon the consciousness of separation—a consciousness circumscribed by our five physical senses. In the modern and post-modern ages, our consensual reality has been largely limited to what can be perceived through these senses. Through my physical sight, you are separate from me because you are a separate form. Not only are you a separate form, your form is different from mine by race, gender, hair and eye color, weight, height, and many other physical features.
The soul, by contrast, sees what lies behind the outer form. Over time, what it sees and knows will inevitably give rise to a new
civilization. As consciousness takes a leap into a new era, we are developing subtler senses born in the deep recesses of the heart, where the soul first comes alive to itself. The heart recognizes beauty, the heart recognizes love, the heart recognizes truth. In the absence of the heart, we have a world of ugliness, hatred, and ignorance—a world on the edge of an abyss. It is the tendrils of the heart reaching upward to the light of the soul that are helping us to cross the abyss into a new world.
This article will be available to Kosmos Subscribers November 1, 2017. SUBSCRIBE.
About the Author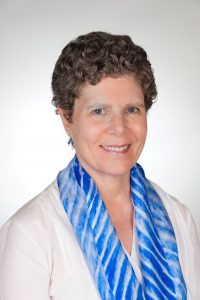 Nancy Seifer is co-author of When the Soul Awakens: The Path to Spiritual Evolution and a New World Era (2008), and co-founder of www.whenthesoulawakens.org. A student of the Ageless Wisdom teachings for decades, she has recently been involved in efforts to apply these teachings in groups exploring the shift to soul identity. Earlier in life she was a Peace Corps volunteer, political activist, and writer on women and cultural diversity. whenthesoulawakens.org