Spring Into Action with the Power of Three
Small, informed groups of citizens are a key to positive action at the local level. Knowing this, Kosmos is introducing an experimental initiative to leverage the self-organizing power of people, through groups of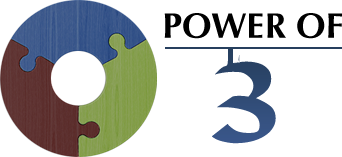 three, to come together around a shared concern and simple practical goals in order to take action in their communities.
Power of 3 (Po3) is a new powerful method for igniting local civic engagement through deeply transformative personal connection:
"In Nature, nothing and no one stands alone. We are each deeply interconnected. The Po3 model proposes that we explore our true kinship in deeper ways than our conditioning has taught us. It asks that we place 'lovingness' and service to others at the forefront of our thinking, doing, and being." – Fabian
 What Are the Benefits?
It's fun! Like book groups and other social clubs, Po3 is a great way to get together with neighbors and friends to share a transformative experience. It's easy to organize three people, and meeting space is rarely an issue – your home, a coffee shop, or the local library can easily accommodate your group.
It's meaningful. Working together, in deep connection, Po3 groups contribute to the resilience and wellbeing of their communities, while practicing inner transformation. The optional practices in the Po3 Handbook, build valuable skills in team-building, mindfulness, leadership, and community action.
You are building a wider community. Not only will your effort benefit the community you live in, you can also connect with Po3 teams in other places through our Kosmos Community Forum. Share stories, resources and best practice. Who knows where your connections will lead?
Why Three?
One person acting alone can be a force for positive change. Partnerships of two people can also be quite powerful. The special energies of the 'triad' have yet to be fully surfaced.
In geometry, we know that a triangle with three sides is the most stable shape. This is why bridges and buildings that must carry a lot of weight have structural elements based on triangles. Triangles have a rich sacred, metaphorical significance as well. We explore this idea in more depth in this article in Kosmos Journal: The Power of Three: Awakening New Energy in Group Work, by Rhonda Fabian.
"To Buckminster Fuller, the natural analytic geometry of the universe was based on arrays of tetrahedra. A tetrahedron consists of four equilateral triangles. Nature, he said, always employs only the exact amount of resources and energy necessary for any task. The Po3 model expresses this idea in human form. The fourth point in the Po3 model is Purpose. When three people come together with a shared purpose, they can create a tensile, nimble, robust tetrahedron." – Fabian
Possible Actions: organizing a public event or performance – planting a public garden – creating and presenting a petition – documenting an abuse – organizing a vigil or march – curating an art exhibit – speaking at a political meting, – raising funds through a dinner party or auction – divesting – reconciling conflict – restoring a public resource – more.
The Handbook
Our Power of 3 Handbook is a guide for building trust and connection, choosing actions, and staying on track on the transformative Power of 3 journey.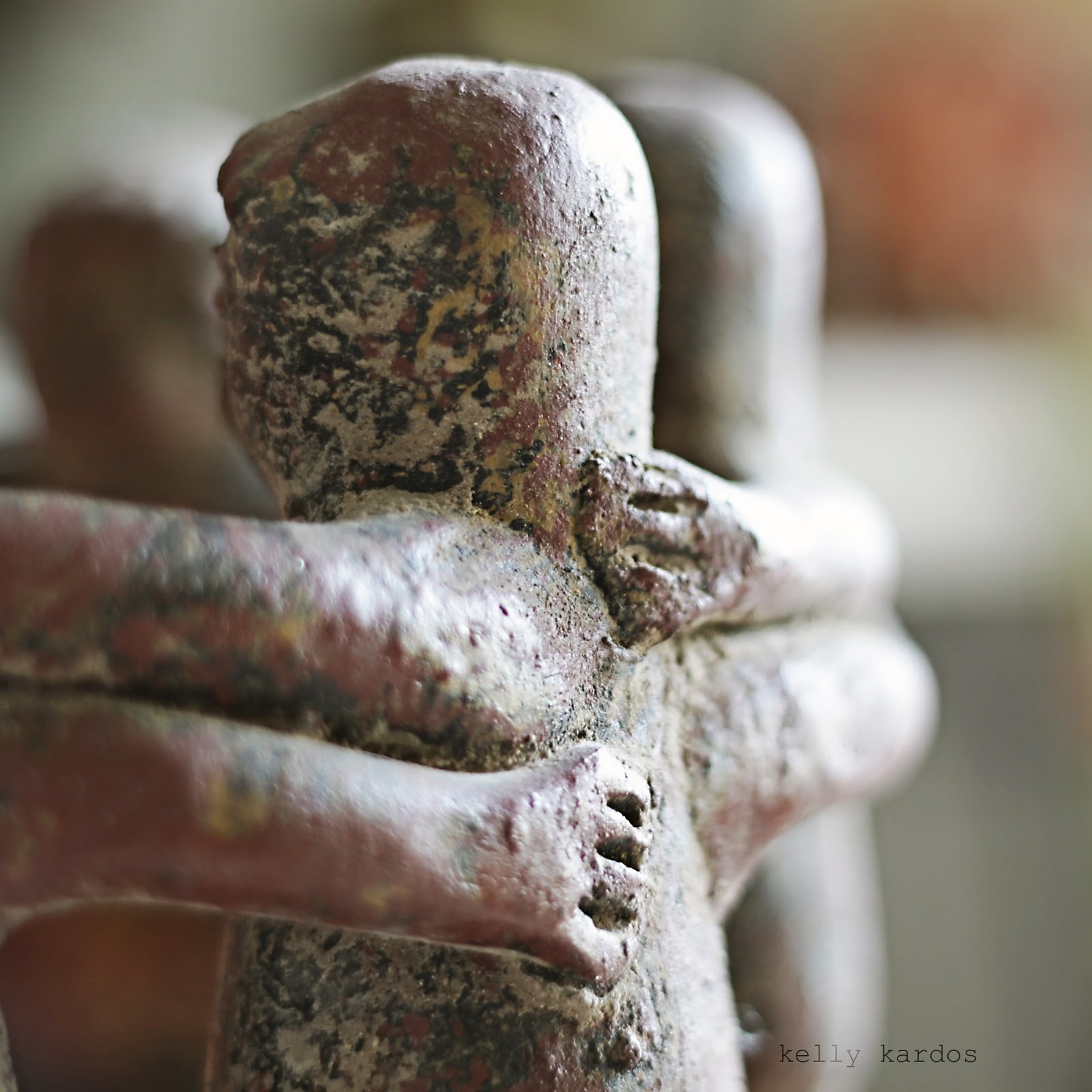 What's Next?
Sign-up to be added to the Power of Three mailing list for updates and receive the Handbook via email.
Or, ready to register your group? It's free.
Enter a Name for your group and the names and email addresses of each member. We never share your information. Each member will receive a welcome email, the Po3 Handbook, updates, plus Kosmos Online delivered to their inbox every two weeks.
"Shared purpose is one antidote to the lack of connection inherent in modern life, and Po3 is conceived as a learning lab for exploring purposeful encounter as a means for addressing some of the most pressing needs of our communities and our planet." – Fabian

Join/Donate | Your support helps us develop and sustain Kosmos Community initiatives.
The portable and inspiring Power of Three Start-up Kit is our gift to your team when you support Kosmos at the Power of Three StartUp level. Our pocket-sized Kosmos Notebook is perfect for recording your group's aspirations. The 2-inch tall bell is hand-embellished with a velvet ribbon and Po3 charm. Three rakhi-style solidarity wrist-ties are hand-beaded at Kosmos and signify loyalty. A votive candle and triangular holding tray are also included. It all arrives in a blue organza gift pouch. Each person in your group also receives the full privileges of Kosmos Community membership and the Po3 Handbook via email. $50.00