Dot Maver and Peacebuilding at Kosmos
By Dot Maver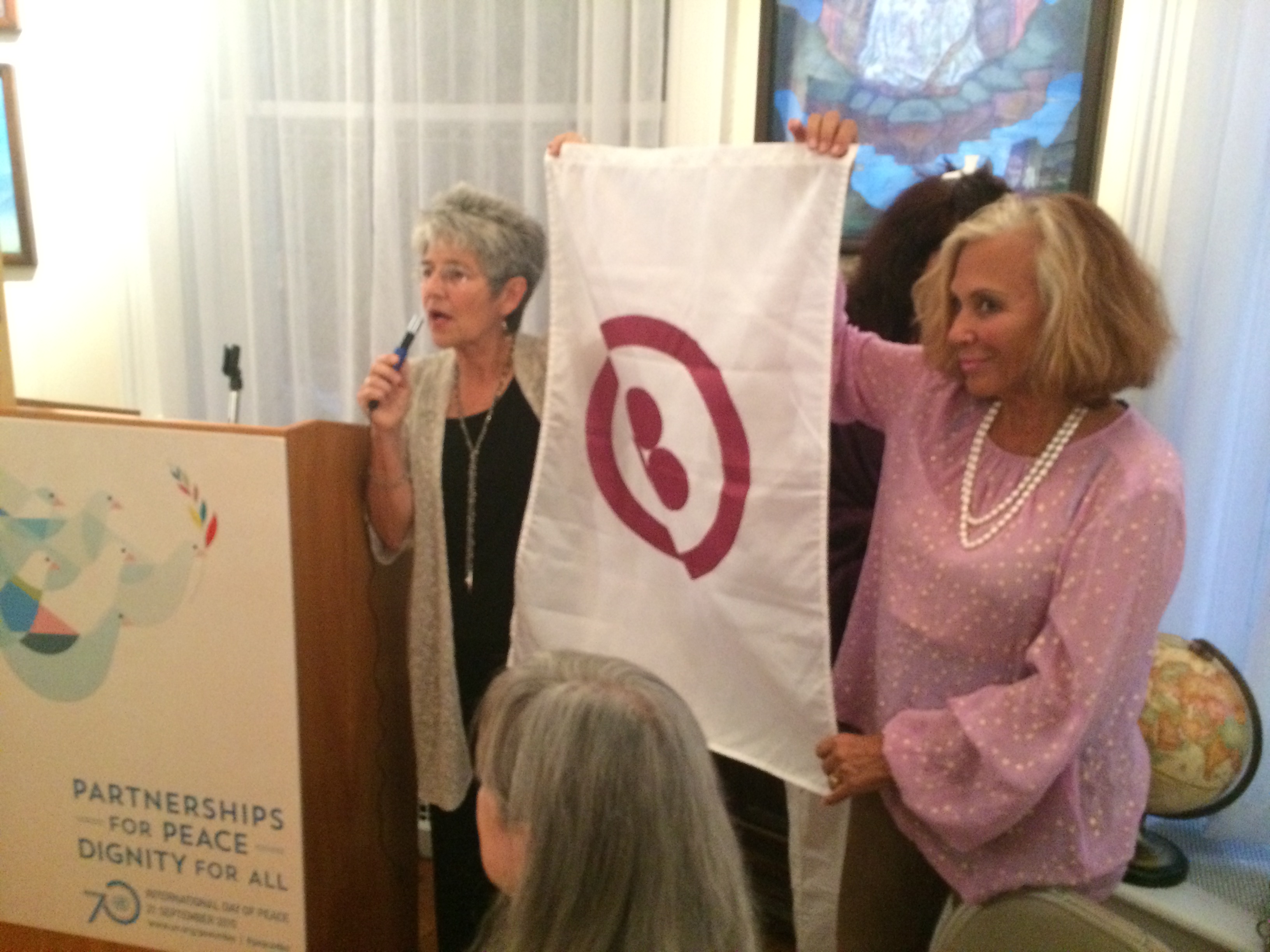 As Kosmos strives to identify systems change and trends that build the new civilization, one area that captures our attention is peacebuilding. Global citizens are engaged in efforts to build infrastructures for peace — living in harmonious relationship with self, others and all life — local to global, from grassroots campaigns and efforts to institutionalize peace, to increasing diplomacy and relevant policy changes in governments around the world.
Throughout the past year, we have been active in the field of peacebuilding, thanks in large part to Kosmos Project Director Dot Maver. She is an educator and peacebuilder whose work is known on the local, national and global levels as peacebuilding emerges into mainstream, through the United Nations Peacebuilding Support Office, Ministries and Departments of Peace in at least four countries, Offices of Peace at the government level, Peace Research and Training Institutes, over 400 peace studies programs at universities and colleges, and more.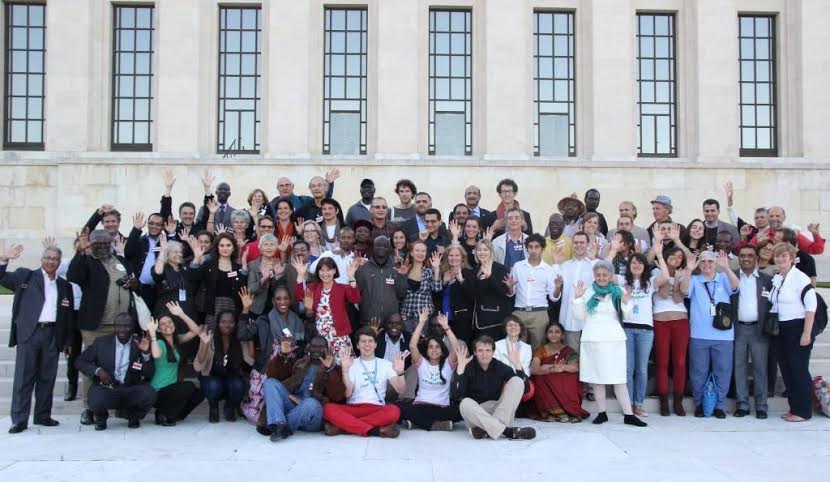 One of the examples in the USA, where Dot serves on the board, is the River Phoenix Center for Peacebuilding and their keynote is 'Working together for a safer community' and ending bullying. Everyone learns to resolve conflict through healthy communication in relationship thus breaking the cycle of violence. Watch for a Kosmos Special Report later in the year. Another is Restorative Justice on the Rise, as Molly Rowan Leach and The Peace Alliance reveal the shift in the criminal justice system, local to global.
 Dot Maver's opening remarks at the Global Alliance for Ministries and Infrastructures for Peace Annual General Meeting
"It is a joy to share on this call as we celebrate GAMIP's ten year anniversary ~ founded in London in October 2005. Ours is a great story!
When we first came together to dialogue around founding an institution to support Ministries and Departments of Peace around the world, at the heart of our sharing and discussion was the difference between positive and negative peace.
Negative peace — the absence of war, silence the violence, calm in our communities; negating the use of force to resolve conflict
Positive peace — building the new civilization with the intention of creating conditions for a lasting culture of peace — peace defined as living in harmonious relationship with self, others and all life. Proactive peacebuilding means that everyone learns to resolve conflict through healthy communication in relationship thus breaking the cycle of violence and building an infrastructure of peace.
Buckminster Fuller says it best: "You never change things by fighting the existing reality. To change something, build a new model that makes the existing model obsolete."
We knew from the beginning that the Global Alliance would serve positive peace. And today we celebrate ten years of campaigning and community building of infrastructures for peace.
We celebrate Ministries and offices of peace in a number of governments around the world.
We welcome national peace academies in at least four countries.
We honor the work of our brothers and sisters throughout Africa as they inspire us to live peace — and we celebrate the African Alliance for Ministries and Infrastructures of Peace.
We recognize the significant work of so many peacebuilders in our GAMIP community, including PATRIR (Peace Action Training and Research Institute of Romania) … and the team in Canada who have now successfully put peace language in their government policies … and Operation Unity in New Zealand … a proposed UN resolution and Peace Now getting signatures from 190 countries … JUMP (Japan United for a Ministry of Peace) … and so many more represented at this AGM, including Switzerland and Germany.
We acknowledge and celebrate the newly formed Asia-Pacific Alliance for Ministries and Infrastructures for Peace.
We stand with our brothers and sisters at the Iraq Institute for Peace and support the Iraqi Citizens Peace Movement.
And the Global Alliance for Ministries and Infrastructures for Peace (now aligned with http://www.i4pinternational.org) is represented and invited to speak at meetings around the world, including academic symposiums, peace conferences, UN events, International Day of Peace celebrations and more — thank you President Karen Barensche for calling us to action aligned with our mission.
The Global Alliance for Ministries and Infrastructures for Peace (GAMIP.org) has become a recognized and respected organization, a registered NGO in Geneva. We are a community comprised of global citizens who share values of cooperation, respect, social justice, loving understanding, and peace consciousness. We are a community dedicated to building the new civilization as we help to institutionalize peace, but not in the old systems way. We are part of a new story and as our youth tell us: if we want a new future.  We need a new story … now."
Kosmos Journal was a co-sponsor in September 2014 and 2015 of the International Day of Peace (internationaldayofpeace.org) events at the Nicholas Roerich Museum in NYC, followed by attendance at the United Nations for the ringing of the peace bell on September 21st by the Secretary General and the Youth Observance activities.
In the upcoming Kosmos Journal we feature an article by Kai Brand-Jacobsen, founder of PATRIR (Peace Action Training and Research Institute of Romania). Kai is a leading global peacebuilder who recently spent time in Iraq and shares hopeful news of a growing Iraqi Citizen Peace Movement.
Kosmos participated in the Alliance for Peacebuilding Annual DC Conference and attended the Academic Symposium at the United States Institute for Peace hosted by Georgetown University.
In the USA, Kosmos is telling the story of the National Peace Academy (Dot was founding president) at Point of View, where through an historic collaboration between the National Peace Academy and the School for Conflict Analysis and Resolution at George Mason University, Point of View, an international retreat and research center is expanding to include residential facilities.
Imagine:
citizens from diverse backgrounds learn to resolve conflict before it escalates to violence;

cutting edge research is used to develop new forms of peacebuilding

law enforcement officers are trained in state of the art forms of conflict prevention;

restorative justice practitioners from across the country and the world share lessons learned and emerging challenges;

communities go when events in the USA like Ferguson occur, to be supported by experts in developing strategies for addressing underlying causes;

where cohorts of people doing work on the ground in conflict zones globally come together; breaking down silos to inspire more effective cooperation on behalf of the common good.
Kosmos recognizes that there are so many initiatives now underway it is simply not possible to name them all. The connective tissue reveals an emerging global infrastructure of peace.
Further examples of peacebuilding include:

– UC Irvine in California USA where Students for Global Peacebuilding is gaining momentum 

– In an opinion piece the Stockholm International Peace Research Institute (SIPRI) "congratulates the European Union, and all its citizens, on being awarded the 2012 Nobel Peace Prize calling it the most successful example of peacebuilding ever achieved in world history;"

– Australia was the first United Nations member state to commit to the United Nations Peacebuilding Fund when it was established in 2006 — these articles offer a look at Australia as a leading peacebuilding actor: 

– karunacenter.org  As part of Karuna Center's 20th Anniversary year—'connecting with our past, and looking ahead to build the future'—they recently interviewed Dishani Jayaweera, a Sri Lankan peacebuilder. Dishani is Director of Programs for the Centre for Peacebuilding and Reconciliation: Home for Diversity (CPBR), an NGO in Sri Lanka she co-founded after participating in Karuna Center programs. With her leadership, CPBR has grown to engage thousands of people in Sri Lankan communities in initiatives to build a more just and peaceful future.

The Center for Peacebuilding International: "Our mission is to enhance local capacities for peace in divided societies by understanding the role of young people in fragile environments; promoting youth engagement in peace processes and development; and by strengthening connections between youth around the world.
Humanity is moving through a very challenging phase which calls for our most loving and creative intelligence. Peacebuilders around the world are connecting in exciting ways local to global as we create the conditions for a culture of peace and Kosmos will continue to tell this unfolding solutions-oriented story.
Visit the Kosmos website www.kosmosjournal.org for more information and peacebuilding resources.