Kosmos Interview | American Muslim Voice Founder, Samina Faheem Sundas
Interview with Samina Faheem Sundas, Founder of American Muslim Voice, December 13, 2105
Samina Faheem Sundas, a Sunni Muslim woman originally from Pakistan living in the United States, is the founder of American Muslim Voice, a grassroots organization that seeks to foster lifelong friendships between Muslims and all communities through interfaith dialogue. She has received many awards as a peacebuilder, including the Martin Luther King Jr. Peace Prize awarded by Fellowship of Reconciliation.
KOSMOS | What feelings or experiences influenced your decision to start American Muslim Voice?
SFS | 9/11 was the one of the worst tragedies we faced as a nation but that tragedy did not just hurt America and my fellow Americans, it also hurt American Muslims, Muslims around the globe, and Islam.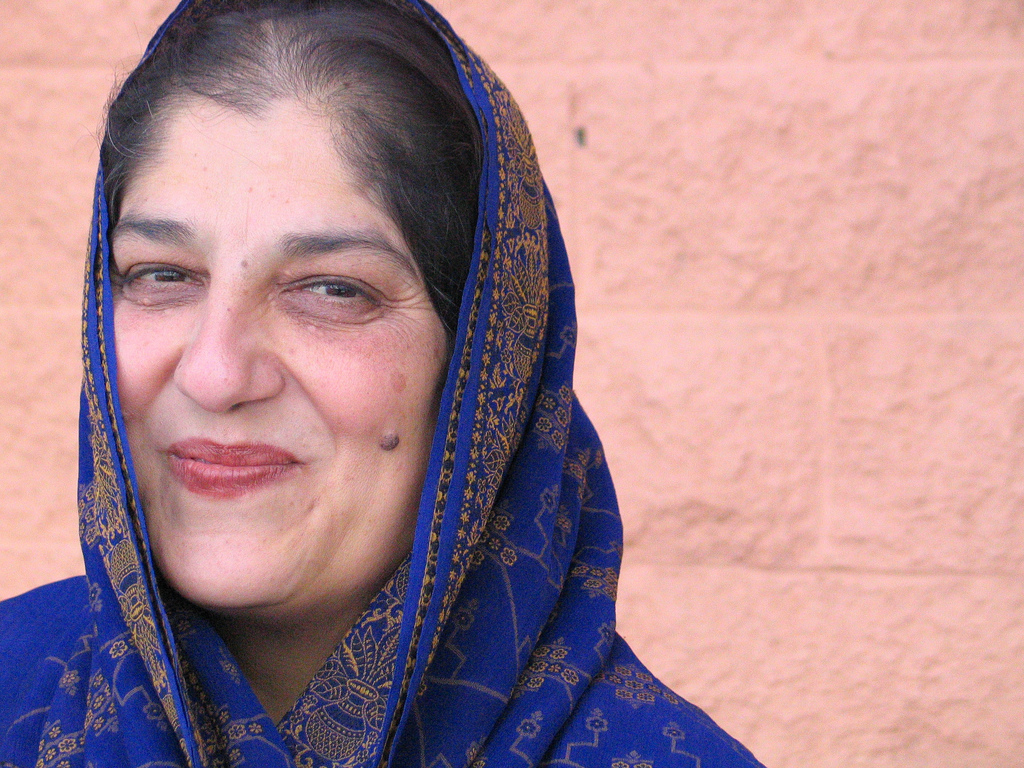 The Bush administration was taking advantage of the situation to win the election. Media was spinning out of control and reporting irresponsibly to widen the gap between Muslims and their fellow Americans. Immediately after the attacks there was an immense amount of backlash against Muslims and those who were perceived to be Muslims. Five hundred Muslims, Arabs and South Asians were detained immediately after 9/11; The Patriot Act was passed shortly after. INS Special Registration was implemented and males from 24 countries, (with the exception of North Korea, all Muslim countries), were required to register with the INS from the age of 16 on, unless you were a citizen or a green card holder.
I did not like what was happening in the United States, my country. My peaceful religion was hijacked by Osama Bin Laden and I did not want him, the Media or the Bush administration speaking for me. So I decided to introduce myself and Islam to my fellow Americans. I strongly believe we can replace the culture of despair, division, and violence with a culture of hope, inclusion, and peace through people-to-people connection.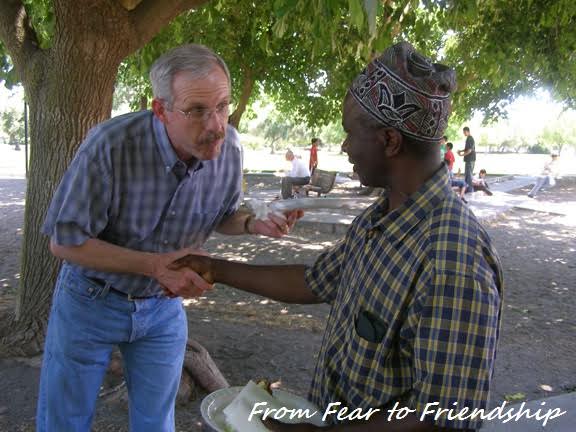 My parents raised us to be open minded and to treat all human beings with respect. American Muslim Voice Foundation was founded to approach community-building from the ground up, with a grass-roots movement that focuses on racial healing through simple everyday activities that encourage dialog and education through social interaction. We strive to highlight the importance of diversity and the power of solidarity by encouraging all Americans to focus on what binds us rather than what divides us.
American Muslim Voice Foundation was created to foster friendships among all Americans by bridging cultural and religious gaps. We started hosting events aimed at building an inclusive, harmonious and beloved community where all of us can feel safe and at home. We encourage ALL Americans to move from fear to friendship.
What are the most tenacious misconceptions reinforced by mainstream media about Islam?
Sharia Law is taking over the United States
Muslims are violent because Islam promotes violence and terrorism
Muslims teach their children to hate
Muslim women are oppressed and forced to wear the hijab
Muslims believe in engaging in the holy-war (Jihad) to gain higher status in the afterlife
Muslim women have no rights, cannot have education, drive or have a jobs outside their home
Muslim women do not have the right to divorce their husbands
Muslims don't believe in Jesus or any other prophets
Muslims worship Allah, a different God
Muhammad was the founder of Islam and Muslims worship him
Islam was spread by the sword and is intolerant of other religions
Islam doesn't encourage mixing with other religions
Muslim Men are encouraged to practice polygamy
All Muslims are Arabs
Muslims starve for an entire month every year
Women hold a lower status in Islam and have no share in Inheritance
Islam encourages wife beating and Honor Killing is justified
The woman's testimony. is equal only to half of the man's testimony:
Women cannot share in the political life in their communities
Women are stoned to death for Adultery
Muslim women cannot marry Jewish or Christian men:
Muslim women must be circumcised
Women must be segregated form men in public, work and places of worship
Women cannot travel freely except in the company of a male relative, "mahram".
KOSMOS | What actions, symbolic or otherwise, can non-Muslim women perform to show solidarity with Muslim women?
 SFS |We are organizing two actions on December 30th 2015:
Wear a Hijab, (Muslim woman's headscarf) keffiyeh (prayer cap used by Muslim men) or Turban to work that day.

Hands around the Mosque "Circle of Love"

 Attend a sunset prayer, be a part of the global prayers, reflections and candle light vigils at the Mosque nearest you. Please come with your Hijab, keffiyeh and Turban to show your solidarity and send a message to the world that Muslims are not alone.
KOSMOS | How has the escalation of terrorism affected you personally and Muslims generally?
SFS | The Media has created stereotypes of Muslims Arabs and South Asians as terrorists and violent individuals/groups since 9/11. Our fellow Americans are told to imagine things about American Muslims and the Muslim world before they get a chance to know and experience being with us personally. And those perceptions create fear and hate against 1.5 billion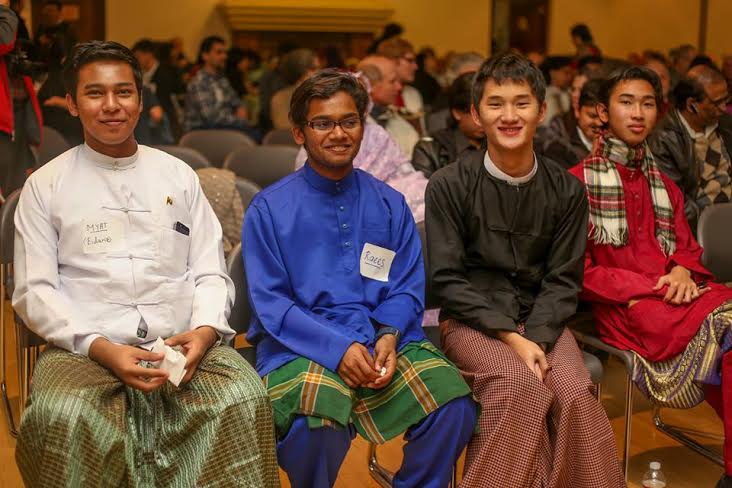 Muslims in the world for the mistakes of a few. The West has consistently positioned Muslims as irrational, fanatic and violent. The media has reduced Muslims to three categories: savages, terrorists and oppressors of women. Arabs and Muslims have been subjected to misrepresentations of their culture and religion by mass media and books. Even formal education and school textbooks reinforce many of the misconceptions about Arabs and Muslims in the West. Misconceptions are also perpetuated by the media and popular culture, such as movies, television shows, radio, novels, newspapers, comic books, and advertisements portraying Muslims and Arabs as subhuman.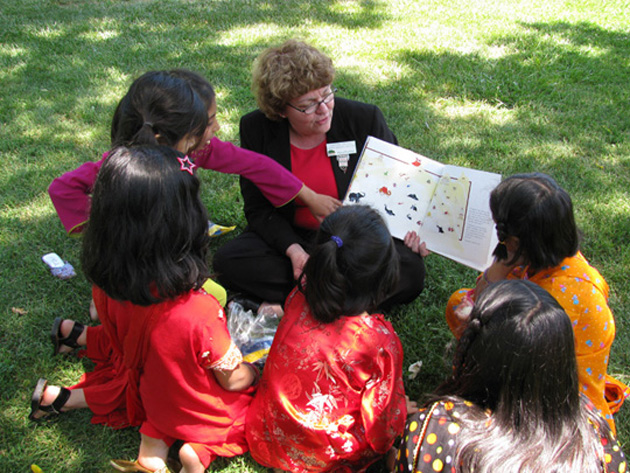 This web of racism, cultural stereotypes, and dehumanizing ideology prevalent in the West for so long is reaffirmed in the practice of the "othering". This "othering" has affected Arabs and Muslims in very negative ways. We are made to feel defensive all the time and are saddened by the fact that even after making America our home, in many cases for decades, we are always expected to prove our loyalties by condemning the terrorist acts when we have nothing to do with them.
Muslims, especially young Muslim girls in school, are often bullied and called terrorists; their fellow students pulling their hijabs and punching them. Islomophobia is at its peak fourteen years after the tragedy of September 11th 2001.
I believed that the power of love is the only hope we have to truly unite our nation.
photos, courtesy Samina Faheem Sundas
LEARN MORE at www.amuslimvoice.org and Facebook: American Muslim Voice.