Kosmos April Gallery of Poets
Worlds Apart
by Larina Warnock
Darker clouds than these linger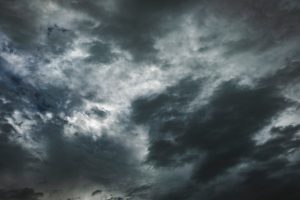 over other parts of the world,
litter the sky with visions of coral
shading starfish, of castles breaking
beneath the weight of weightless waves, of
Jesus and Mary, of dinosaurs and dogs.
Darker clouds than these billow below snow-
covered peaks and above cities that don't sleep and
between villages that have learned
clouds don't need to reach the sea
to drown us in another world's mistakes.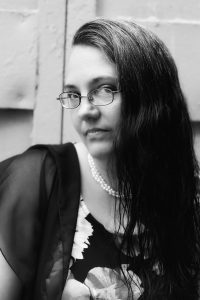 Larina Warnock is a high school teacher in rural Oregon. A one-time teen mother and high school dropout, she earned a doctorate from Creighton University. Her poetry and prose has appeared in Rattle, Space & Time Magazine, the Oregonian, and others. Her chapbook, Guitar without Strings, was published in 2011.
Not Even Water
by Sarah Borsten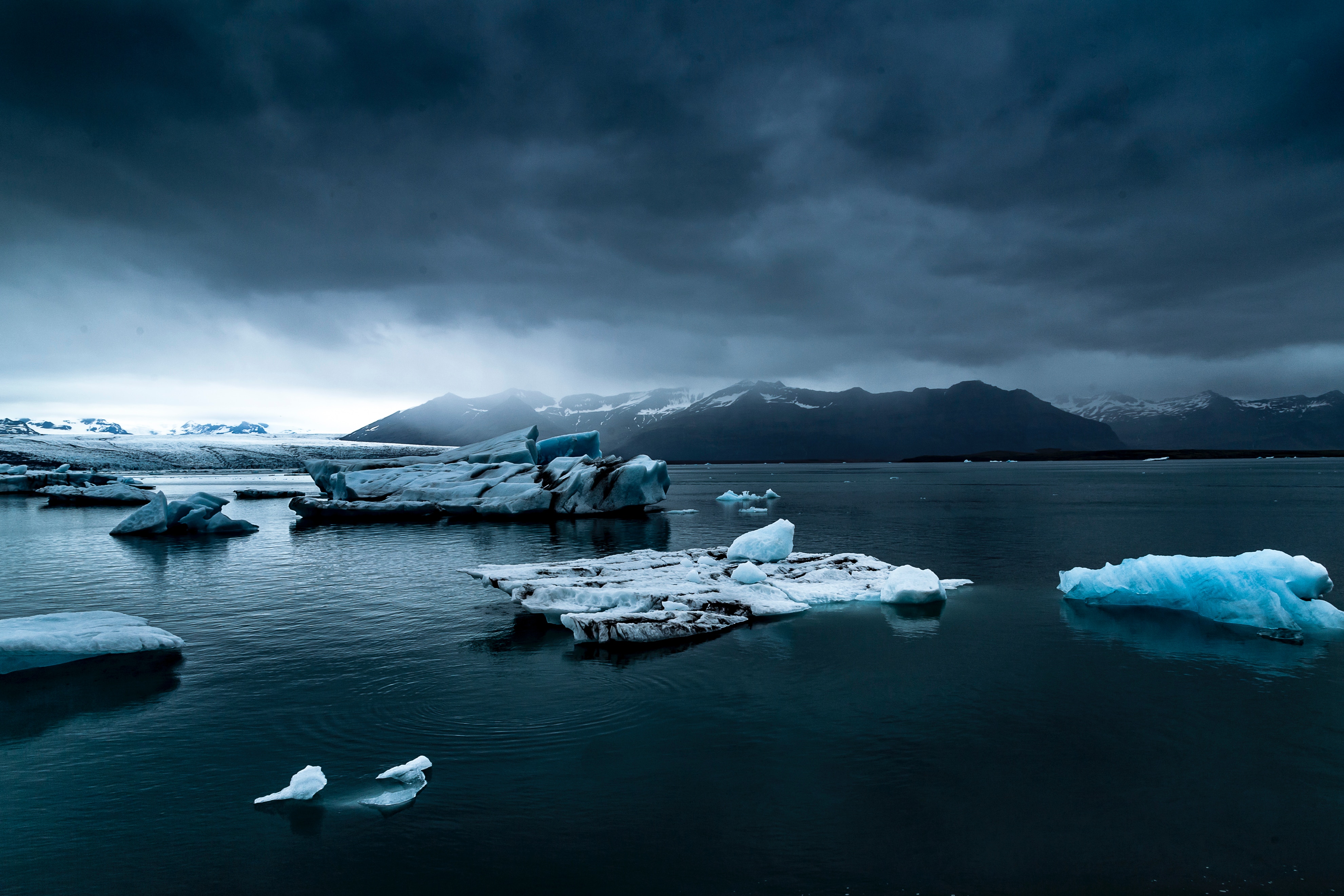 There's a photo in the paper
of a polar bear starving
heavy paws, loose skin
body caving in on itself.
My sister can't read the article
can't look at the photo
thinks about the ice
that is no longer ice
maybe not even water.
Thinks about the ribcage
giving death a shape.
These bodies keep starving
the world warming
as we sit in another traffic jam
our breath turning to exhaust
river of red lights
bright as the hillsides
that always catch fire now.
There won't be photos or
there will be only photos.
My sister will bear witness
as the world starves
for what it once was.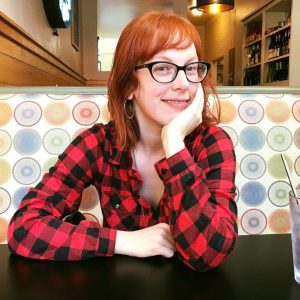 Sarah Borsten's poetry has appeared in a number of literary journals including Jerkpoet, 1001 Journal, VoiceCatcher, and Roanoke Review. She graduated from the 2014-2015 Poetry Certificate program at the Independent Publishing Resource Center in Portland, OR and loves living in the Pacific Northwest. When she's not writing, Sarah performs with a Bollywood dance troupe and works for an HR consultancy.
Eye to Eye
by Joan Moritz
The doe is here again, settled in her place
beneath lichen-covered trees, facing
the cabin, eyes reflecting manufactured light.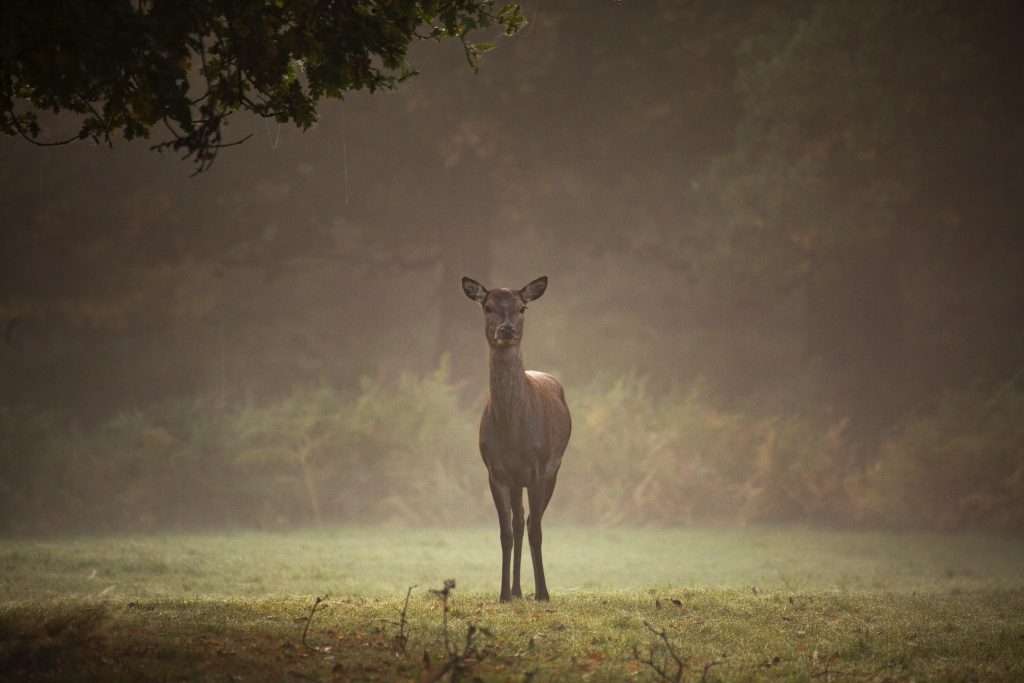 One afternoon she sat for hours, undaunted
by my red-flare shirt flickering from window
to window. One night my flashlight's yellow beam
caught the blue disks of her eyes – she didn't blink.
Is she my muse? Am I hers? Does she credit
me with reason as I credit her with instinct?
And what happened when the zookeeper, feeding
strawberries to a silverback, brushed the ape's
leathery fingers through the bars, startling both;
when each creature, still touching, froze, staring
into the other's eyes? What is this bond
between us? Why do I want to call it love?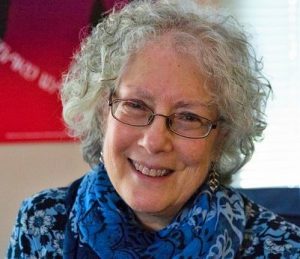 Joan Moritz was born in New York City but calls Seattle home. After a career crunching numbers, she now crunches words, transcribes books into braille, and sings out loud as often as possible. Her work has been published or is forthcoming in anthologies and journals, including Blue Lyre, Bellevue Literary Review, Gyroscope Review, Panoplyzine, Persimmon Tree, Poetica, Postcard Poems, The Fourth River, and the book A Walk with Nature: Poetic Encounters that Nourish the Soul.
We Know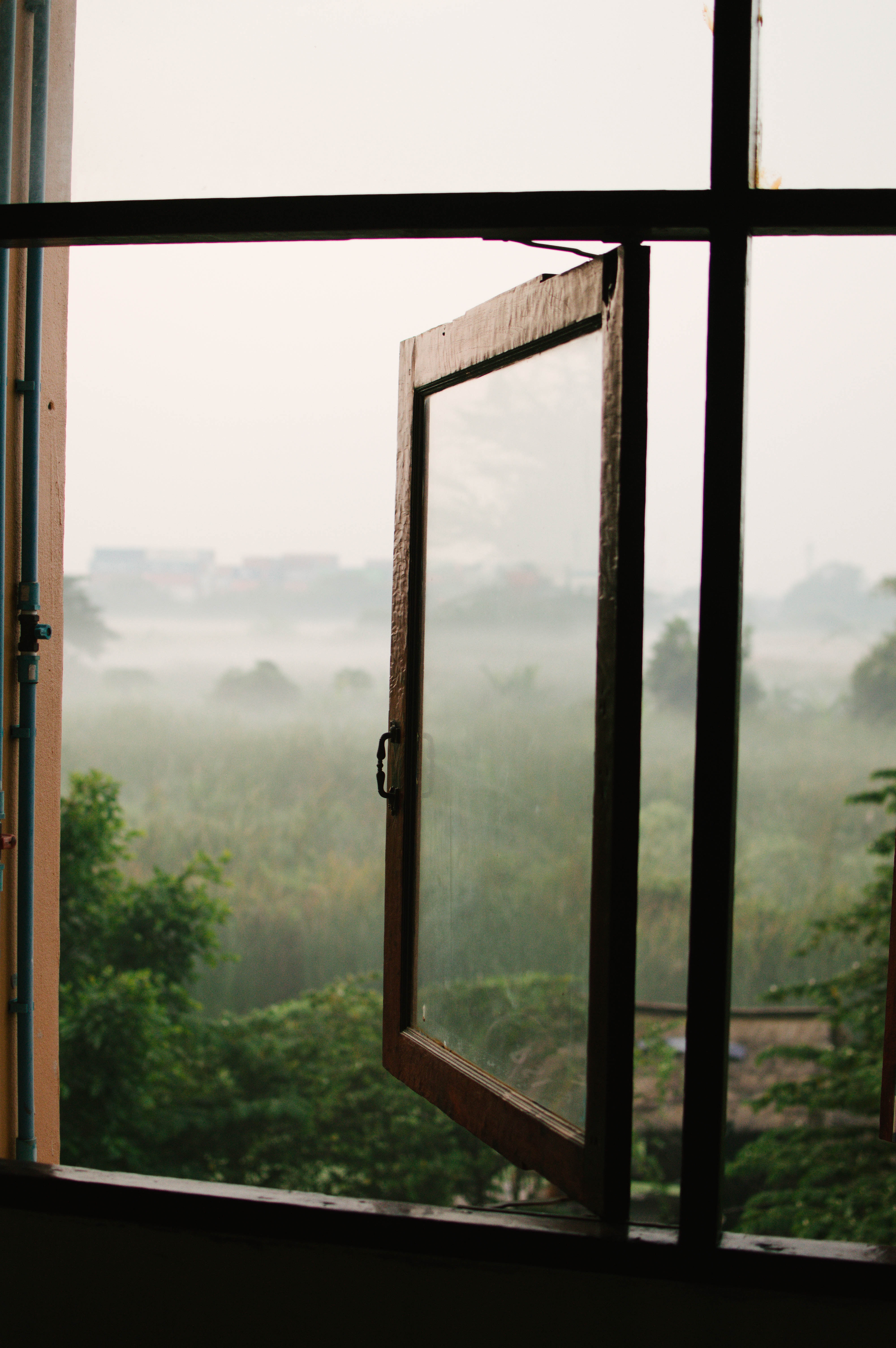 by Kate Hutchinson
"If we could see the miracle of a single flower clearly,
our whole life would change."
—Buddha
We are only kidding ourselves
When we say the wind carries secrets
For we know as surely as the sparrows
That sand was once stone
And that leaves fall from trees
Only to bare them for ice.
We know with the certainty of voles
That beneath the sprawling oaks
Lie roots as gnarled and knotted
As the loves and enmities
Of our buried ancestors.
But still we grope and claw
With stick and fork and knife
Through damask of our own making
Into dark rooms where candles once burned
And we try to make meaning
From wax beads dripped carelessly
On smooth mute tables
All the while deaf and blind
To the calligraphy humming
In a single blade of grass
Just outside the door.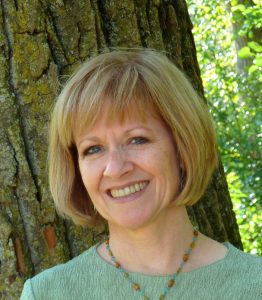 Kate Hutchinson has just retired from a 34-year career of teaching English to high school students and has begun her next life's work as family caregiver and library volunteer. She's had two books of poetry published, The Gray Limbo of Perhaps in 2012 and Map Making: Poems of Land and Identity in 2015. Many of her poems and personal essays have also been published in journals and anthologies and won recognition, including two Pushcart nominations.