By Dr. Dot Maver
We heard the news as we came together for our Kosmos staff meeting. Stunned. Chilling to think that anyone anywhere on the planet could think that killing children is an acceptable strategy for anything. We took a long moment of united silence, hearts across distance, immersed in the feelings and knowing that the people of Pakistan are not the only ones deeply grieving in this moment. Silence. No words.
Then we began to share our feelings and later, our thoughts. Kosmos Journal has been serving for over a decade as a revealer of the new civilization. How is it possible that our new story could include such horrific actions? As global citizens, are there values we share that take us beyond our differing cultural mindsets? Is it possible to live in a world of harmonious relationship with everyone and all life?
In the darkest of times we see what is needed and our individual and community Will gets motivated to act on behalf of a better world. May that be true in this instance. As we read the words of Khurram Mozaffar we are touched and yes, may all humans love. Sitting Bull offers a definition of warrior that in our minds stands the test of time, "Warriors are not what you think of as warriors. The warrior is not someone who fights, because no one has the right to take another life. The warrior, for us, is one who sacrifices himself for the good of others. His task is to take care of the elderly, the defenseless, those who can not provide for themselves, and above all, the children, the future of humanity."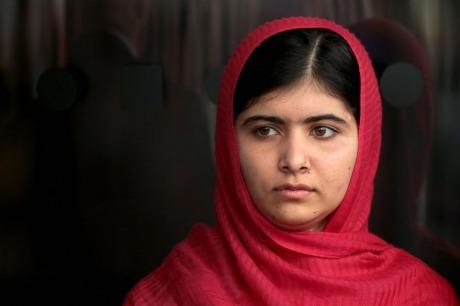 We stand with Malala Yousafzai as she fearlessly responds to this tragedy, "I am heartbroken by this senseless and cold blooded act of terror in Peshawar that is unfolding before us. Innocent children in their school have no place in horror such as this. I condemn these atrocious and cowardly acts and stand united with the government and armed forces of Pakistan whose efforts so far to address this horrific event are commendable. I, along with millions of others around the world, mourn these children, my brothers and sisters – but we will never be defeated."
And we answer our own question with a strong yes. It is not only possible to live in a world of harmonious relationship with everyone and all life, a new world is already showing itself in every sector of society. That fact is most hopeful in these times of unrest and conflict. However, as a human family, we are still dealing with the clash of values and a stream of violence that is tearing apart families, communities, and countries. How do we move through such horrific circumstances?
What we have, along with Malala and millions of our brothers and sisters, is an undaunted tireless willingness to meet every moment with a shared value of love. Love. Goodwill in action. Seeking to find solutions to our common needs; to educate all children; to utilize deep listening and dialogue, to understand differences and welcome diversity; to take a stand for what we know is possible and to name what is not working, knowing that we will not solve anything at the level of consciousness it was created.
All over the world infrastructures are under development that operate with shared values, a spirit of cooperation, social justice and restorative principles. Unmet needs drive behavior. It is time for systemic change. May every one of us say yes to being part of that change.