Interview | Exploring Harmony and Beauty Within the Universe with Nancy Roof
"Shar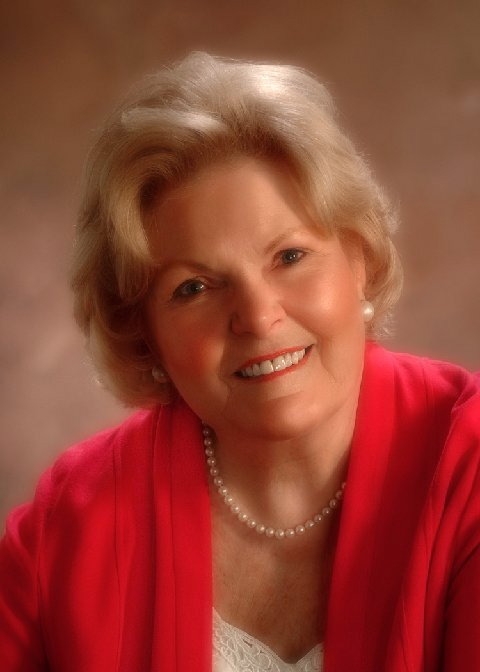 ing some gems of wisdom I have learned along the way is always a pleasure for me. So when Dr. Julie Krull invited me to be a guest on "All Things Connected" I immediately responded in the affirmative. The interview gave me a chance to offer one of the greatest lessons I learned from my life experience that offers authentic hope. Hope that emerges from  passing through life's challenging tests and coming out the other side. After raising a family I spent a 20 years at the side of those who trusted me as a spiritual guide. Later these experiences became a foundation for the collective tests that we are now undergoing towards a global transformation in harmony with all life." – Nancy Roof
"How do we inform, inspire and even engage individuals in this digital era of rapid change? How do we share new perspectives on global issues and cut through the noise of information overload and the barrage of social media rhetoric? Nancy Roof has been on a mission to do this by sharing transformational thinking and policy initiatives, aesthetic beauty and collective wisdom since 2000. And more than that, she has been working with powerful world leaders and change-makers for decades to tell a new story of our human potential. Join us for this evocative and inspiring conversation." – Dr. Julie Krull,  All Things Connected
The Interview:
Nancy Roof has also shared her personal story in Kosmos Journal:
The Spiritual Foundation of Kosmos Journal


The Emerging New Civilization
My Story: Changing Myself to Change the World
You could say that it's been a lifetime quest. As far back as I can remember I was asking, Who am I? What am I here for? Where did I come from? What should I be doing with my life? I am grateful to my family for not indoctrinating me with any particular religion or belief system. My Father was against it having suffered a sense of sin from his Baptist upbringing. This gave me the greatest gift of all—the freedom to start my spiritual search for the meaning and purpose of life with a clear slate. I attended different Christian religious services with friends (that was all that was available at the time), but couldn't find anything that satisfied my deep inner quest. I knew, even then, that I had to depend on my own experience for the answers I sought.
When I was 24 years old I was totally paralyzed with polio (except for my arms) and was diagnosed as a hopeless case. As I lay for months unable to move without help I found myself reflecting again on the important questions that my condition induced. Is life worth living even if you can't move? My resounding answer was, of course, I have the most precious part of life as I can still think about creative ideas and communicate with others.
The Dark Night of the Soul
However, becoming a single mom with three children in the 50s living on $150 a week and working two jobs stretched my capacity for survival. Now my questions turned again to "Is life worth living?" For 7 long years I fell into a 'dark night' with no answers to my desperate inner plight. Why should I live at all? There seemed to be no meaning and purpose. Finally a day came when a delicate, but radiant pink rose dropped into my mind's eye. I was breathless contemplating its beauty and with every inner glance my heart began to open wide again. Love. Love. That is the answer. I don't need to wait to receive love. I need to give love right now — at the grocery store, as I walk down the street, everywhere! Most of us are beginners at true love and I was one of them. Agape love transcends erotic love and is a choice, a decision. And I made the decision that turned my life around. My personal life was no longer important. Giving it up was not a sacrifice, because my passion for interior development and service was so much more compelling.,,(More)
Dr. Nancy Roof is the founder of the award-winning Kosmos Journal: Global Transformation in Harmony with all life, based on evolving interior development, collective worldviews and cultural values as they impact globalization and world community. Kosmos Associates, Inc. is also actively involved in the founding of the Global Commons movement, Global Citizenship, and Peacebuilding. Nancy won the 2009 Images and Voices of Hope award for excellence in journalism. Her testimony on the human dimension of the United Nations was distributed to the US President and Congress. As a founder of Transpersonal Psychology (late 70s), she served as a spiritual guide to individuals for 20 years.