From Despair to Hope | How Can We Let Healing Information In?
Probably everyone who is working for peace today knows both the power of belief and the crippling force of doubt. Without the belief that what we are doing makes sense, that we really can change something for the better, it's easy to fall into a pit of despair, overwhelmed by the horror of the mess that faces us in the world today.
We can only immunise ourselves from this despair, so that we become unshakeable in our perseverance to create a world we want to live in, by learning how to think new thoughts at a very deep level, as it's ultimately our own collective beliefs and thoughts that create the despair and harm we see in the world today.
These new thoughts, this new information, will allow us to begin acting in new ways – healthy ways, that are in harmony with the laws of life, and that inspire hope to blossom in us again.
But to change the way we think, we first need to know how we can really let this healing information in to our systems; how we can allow it to transform us, and what social systems of life we need to create in order to support this shift of thought and behaviour.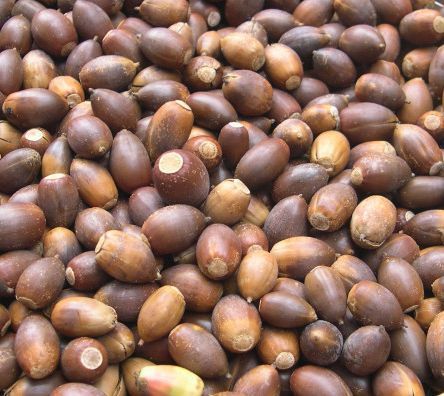 What is information? Although we cannot really say precisely what it is, we know that it is the most basic component of the universe, in that it is the organising principle that shapes all living things: information quite literally 'in-forms': creating and moulding the very structure of both our thoughts and the physical reality we inhabit. Our patterns of thought determine how we perceive the universe and our behaviour in relation to it.
We desperately need new information that generates hope if we are to survive the current times of crisis we are living through. Without this, we will be locked into a pattern of small successes and greater failures, ever more discouraged by the deep misgiving that ultimately, we cannot win.
And to really allow this new information to in-form us, we also need to give space to our despair and our grief – they are sane responses to the reality of existing in a world that we are, often unwillingly and unconsciously, killing through our daily ways of living.
Breaking out of our destructive modes of living requires a tectonic shift of attitudes – from the system of domination that most of us in the West have imbibed from birth, to a system of cooperation with all living beings.
To be able to birth a new system of human life, we need to listen deeply to the Earth and ask how she wants us to act, knowing that, as human beings born at a historic turning point of transition, we have a unique and sacred duty to change the course of our human ship, which is currently set to sail right over the edge of the horizon, into the abyss.
The system of global capitalism lies deep within all of us who have grown up in it. The memes of this system – units of information in the form of cultural ideas – constantly undermine our efforts to think new thoughts. The same old beliefs keep cropping up, such as: We are too small and ineffectual to change the global system, Humanity doesn't deserve to survive, and It's too late – we've already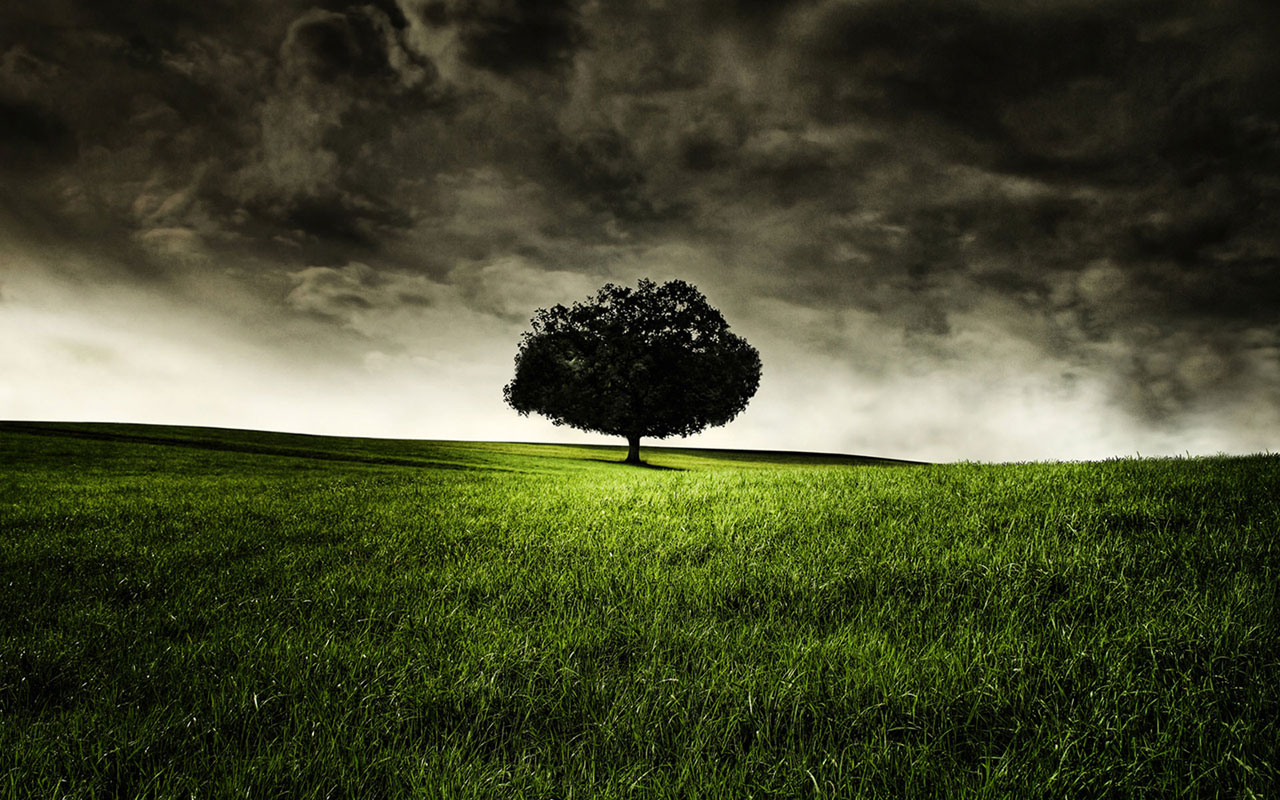 lost. And on a deeper level, below these thoughts, lies historical trauma: doubts and fears that are products of the system of capitalism itself: a system of separation which seeds powerlessness, despair and apathy in order to paralyse anyone who tries to oppose it.
If we want to build a culture of peace, we need to dig up the roots of the trauma that stifles our capacity to dream up a better world. We can then use this trauma as compost, nourishment for hope, in an alchemical process of transformation. Once we fully understand the roots of what we see as our 'personal' pain – that there's nothing fundamentally 'wrong' with us and that we don't have to hide our secret darkness from others – great energy is liberated in us that can then be refocused as motivation for the work we came here to do.
Witnessing Our Thoughts
Personally, I notice that the more precisely I am able to witness my thoughts, the more I gain power to dispel the fears that hold me back from fully living. One example that often cripples me is the belief that I am not lovable. I see that, however much information I get to the contrary, and however much I disbelieve it on the uppermost levels of consciousness, there is still a deep traumatic point in me that holds firm to this belief. Why? I dig down further and come to the belief that my worth depends on the opinion of others.
Although there's a certain truth in this – we are interconnected selves and love from others does nourish our sense of self-worth – it's all backwards to make my value dependent on receiving love first. This is an internalised structure of capitalism – the idea that worth is determined by market forces or in other words, that my value is dependent on what I think others want me to be. It's one of the foundational pillars of capitalism – memes such as this fuel despair and prop up the culture of competition and individualism, making us weak, governable and vulnerable to manipulation. Without a sense of our own inherent value and beauty, it's hard to trust our own inspiration and intuition. And without believing that we can all contribute something crucial to whole organism of society, we remain in a state of paralysis.
There's also a dark historical underbelly to this meme that gives it its power to subdue us. The concept of being dependent on others for our sense of self-worth is fed by the historical and global reality that we, especially as women, are often in danger if we act autonomously, in our full power and beauty, especially if we act in contradiction to the dominant forces of social power.
Human connection to their sources of power, to their independence, has been steadily and systematically eroded through extreme violence over the past seven thousand years of patriarchy. Witch burnings, stonings, crucifixions, and sexual brutality towards those who dared to think differently have all left horrific scars on the collective subconscious.
Is it any wonder that most of us carry a deep fear in our cells that if we do not act as we think others want us to be, we will be punished? Is it any wonder that this gives us a small self-image, and robs us of the real truth: that we are all powerful beyond measure?
Communities of Trust
The information that can heal these historic and global pain points needs to be incubated and strengthened in communities of living beings who reach deep levels of trust and cooperation. For such communities[1] to arise and be able to withstand the current force of global trauma, they need to be united in a strong vision for a future without war and to connect with a coherent web of peace information. The belief that all living beings are valuable parts of the whole must be anchored at the core of such communities.
In human community, we can experience a feedback loop of mutual support that helps us to leave behind the behaviours that push others away and separate us. For this, we need to cultivate the information that all beings have a healthy core, an entelechy (high potential) that can unfold once we are embedded among humans in the right way.
In such a situation, we no longer have to cling to the belief that our worth is dependent on anything outer. Just as each plant, tree and insect has its place and role in a healthy ecosystem, so each individual, when they develop the trust to show their true nature, finds their right relation to the whole. From this knowledge, we begin to develop a sense of being embedded in the right position in the community, in the right place in the cosmos. We exist exactly at the point where the universe wants us to be.
This is an example of the kind of new healing information that can supplant the old memes of capitalism, and send out green shoots of hope in our hearts again.
Swales of the Human Heart – Letting New Information In
To deconstruct traumatic beliefs and allow healing ones, such as I have a valuable role in the whole, to enter, we need community spaces where people can reveal their most intimate selves, where they can celebrate what they love and transform their pain. We need community to keep us in contact with the information that allows us to heal, with the ideas that sustain our growth over time and, through honest feedback on our behaviour, to help us notice again and again those old strong ideas that keep trying to colonise our internal landscape.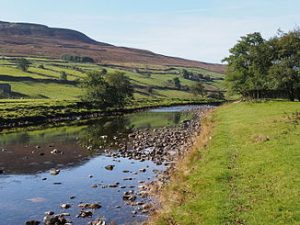 One of the core principles of ecosystem restoration is to create water retention spaces – lakes and swales (ditches) – where rainwater can slowly sink and spread into the deepest parts of the soil. It's this slow saturation of water that allows the structure of the soil to heal and become fertile again.
I think that these principles also apply to the human heart. If we want to cultivate the hope and self-belief that we need to change the global system, we need to honestly check our own willingness to let new information in.
We can ask: Am I defensive? Is my heart contracted in fear, like hard, compacted earth, so that the new seeds of information lie on the surface and the water that should help them grow simply runs off? If so, can I cultivate and soften the ground, allowing the seeds to take root?
How can we create swales in the human heart – retention spaces that allow water and nutrients, new information, hope, love and compassion for the Earth, to penetrate to the deepest parts of ourselves?
One way is to accept with humility that much of we think we know about the world, about ourselves, about human society, about love, is probably mistaken. We can give up frantically suggesting solutions and simply say: 'I don't know what to do'. These words can then act as a prayer that breaks down our defensiveness and our arrogance, softening the earth of our hearts, allowing the new shoots of information to push through the soil.
From this state of not knowing, we can connect with a wisdom that is much greater than any of us – the part of ourselves that is the Earth's consciousness.
This process of doubting and questioning everything we know is not pleasant. It often creates emotional turbulence; the whole world suddenly becomes unfamiliar to us. But, although uncomfortable, we should remember that shakiness is an integral part of the transformation process. All living systems undergo periods of turbulence before shifting to a more complex, functioning way of organisation. This shakiness itself is something else that can actually help to break up the compacted soil of our hearts, creating the cracks where the light, the seeds, and the nutrients get in. And for us to be able to withstand these soul earthquakes without running away, we need community to hold us and to keep us on track all the way through the shaking.
And why is this all worth it? In the face of such strong informational fields of war, it's still often hard to believe that a better world is possible.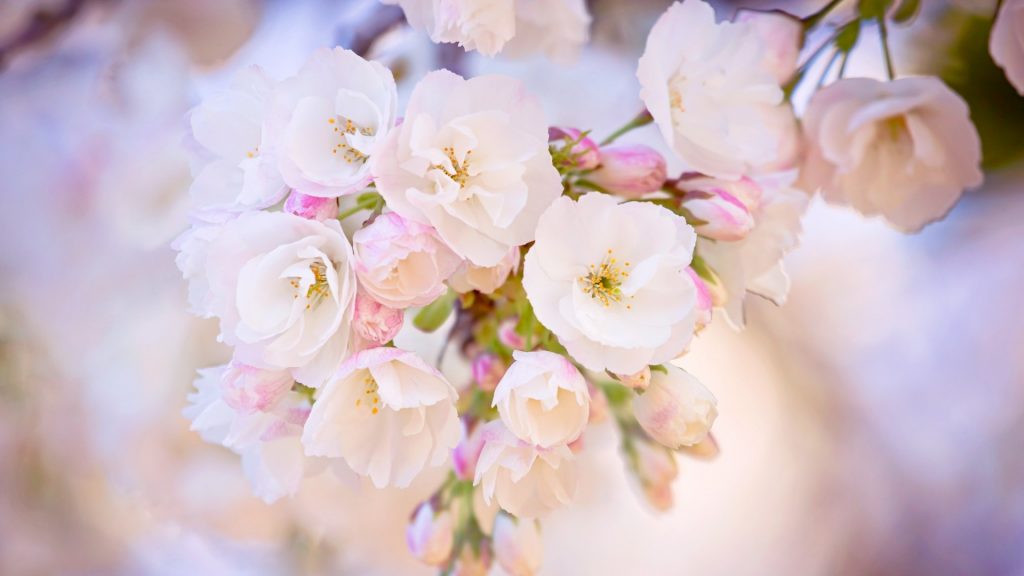 But, the thing about life is that it wants to live – there is an unstoppable force in the universe that seems to want ever increasing unity and cooperation. We can cover it with layers of concrete on the outside, or hardened cynicism on the inside, but the green shoots of life will eventually push through. This is the inner logic of what lives – it has an eternal optimism. This is why peace information is ultimately stronger than the field of war – it is aligned with what the universe wants.
We can verify this by looking at our own hearts' longings. Do we really want to live in a universe in which separation and hatred rule? Or do we all, at base, want to be loved and enfolded by the love of other beings? Our deepest, most true desires are the desires of life. As the hands and eyes of the universe, our conscious decision to choose hope over despair will be the decisive point of whether global peace can prevail in this world. By choosing hope, we can focus on growing the social structures that can liberate us from trauma, re-aligning us with our authentic purpose and power, as caretakers of the Earth.
[1] During the last two years, I have been working and studying at Tamera, an intentional community and education centre for peace, where I came into contact with many of these ideas for the first time. Tamera is a model of the kind of peace communities we need if we are to replace capitalism with a convincing alternative.