Hello Kosmos Friends,
I want to bring your attention to a new activist movement that is rapidly gaining traction internationally. The group is called Extinction Rebellion, (XR). They started in the UK and ran successful recent protests,

closing down some London bridges and inspiring the City of London to accelerate its timetables for going carbon neutral. I am helping to build this movement in New York City and personally believe it is a necessary movement that needs to take off virally. You can read about its basic demands and principles here.
This is a video from the founder, Gail Bradbrook, a physicist in the UK. She goes over the current scientific evidence that tells us we are on the precipice of bringing about our extinction or at the least a massive collapse of our civilization, and then explains how the movement is structured, its theory of change, and its plan of action.
I feel the crisis offers us a tremendous opportunity to align our spiritual beliefs with an immediate political and social praxis. The movement is decentralized and autonomous which means everyone is welcome to start organizing working groups and affinity groups, as long as they follow the core principles.
I am open to discuss this with anyone who needs more information. My email is Daniel.pinchbeck@gmail.com. I covered a lot of similar territory in my last book, How Soon Is Now, where I look at the ecological crisis as a collective rite of passage or initation for humanity.
An outreach letter from the NYC Regenerative Culture Working Group of XR
"We will not be pulled quietly into the abyss. We recognize that accelerating climate change is one part of a broader onslaught upon our planet's living systems.
A true healer senses when an organism is out of balance, needs attention and adjustment. If no other recourse is effective, a healer offers wise counsel and guidance to follow. We have reached a point where an out-of-control system has inflicted so much pain and damage on our world that it cannot be allowed to continue in the old way. Our empathy compels us to  collective action.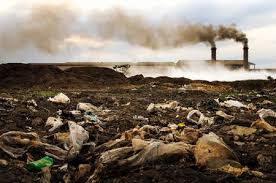 The younger generation is keenly aware of the bitter truth staring all of us in the face: Industrial civilization has pushed us too far along a destructive path. Our children face an uncertain future on a ruined planet without jungles or coral reefs, with diminished regenerative capacities and depleted resources – and the literal potential for our own extinction or a collapse of global civilization. We owe them more than this. We owe them what young Democrat leaders in Congress call the "Green New Deal": a massive effort to use the full productive capacities of our society to address the ecological crisis which hangs over our future.
We can't wait around for governments to take action – we now must realize, as the Hopi prophecy tells us, 'We are the ones we are waiting for.'
We particularly call upon those involved in education, wellness disciplines, and healing communities to come forward at this time of urgent need for the Earth. The challenge we face is to put forth a holistic, multi-dimensional response to how mankind has treated our home, while we directly oppose further destruction with our bodies, hearts, and minds."
US REBELLION DAY 1 | 1/26/19
Wherever you are, take action on January 26th!
The US Extinction Rebellion begins on January 26th through a nationwide day of nonviolent civil disobedience and protest.
Extinction Rebellion is an international movement dedicated to raising the alarm about the dire threat of climate change and using mass nonviolent civil disobedience to force governments to take action.
These are our demands:
1. The Government must tell the truth about the climate and wider ecological emergency, reverse inconsistent policies and work alongside the media to communicate with citizens.
2. The Government must enact legally binding policy measures to reduce carbon emissions to net zero by 2025 and to reduce consumption levels.
3. A national Citizen's Assembly to oversee the changes, as part of creating a democracy fit for purpose.
On January 26th, take action and say "Enough is Enough!" Whether you protest or participate in a disruptive action, the goal is to make it clear that we will no longer support a system that is leading us toward death and to rally more supporters to our cause.
Join the rebellion here and you will be contacted if there is an event occurring in your area:
https://xrebellion.org/xr-us/signup
The future is at stake, but together, a better world is possible.