Excerpt | Hearing the Cries of the World
By Mark Nepo, from Parabola.org
EXCERPT
"…But she kept rocking the little one, certain the world would end if she put him down. Without her knowing, she began to hold the broken that would fill eternity, long before they would suffer: the stillborn, the betrayed, the sickly, the murdered, the thousands left to mourn. Letting them move through her began to open her heart like a lotus flower. And the cries of the world, though she couldn't name a one, made her stronger. At last, she fell asleep again. While she slept, Kwun became a source of healing. When she woke, she spent her days touching the wounded, holding the dying, and keeping the cries of the world alive. The cries became a song she didn't understand, other than to know that, as the wind can lift the snow off a branch, the cries altogether can somehow lift the sadness off a broken heart.
Kwun may be an ancestor of the Buddhist bodhisattva of compassion, Avalokiteshvara, also known as Kuan-yin, whose name means hearing the cries of the world. We'll never know, but like rivers joining in the sea, stories coalesce and merge over time into the one story that remains, the one we each wake to, surprised it is ours.
Wherever we go, wherever we wake, we are challenged like Kwun to hear the cries of the world very personally. The cries are unending and overwhelming, and our noble charge to hear them—to hold them and keep them alive—is how we keep the life-force we need lit between us."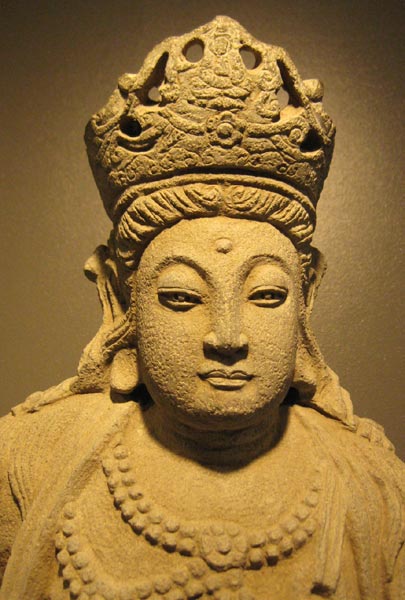 "Which side of reality we dwell in determines whether we are offspring of Kwun and Kuan-yin, descendants of those who keep the cries of the world alive, or offspring of the warring clan, descendants of those who gut whatever is in the way, who cheer the bloody spectacle. These twin-aspects of life are closer to each other than we think. The seeds of both live in each of us. It is our devotion to staying vulnerable that keeps us caring and human.
True connection requires that a part of us dissolves in order to join with what we meet. This is always both painful and a revelation, as who we are is rearranged slightly, so that aliveness beyond us can enter and complete us. Each time we suffer, each of us is broken just a little, and each time we love and are loved, each of us is beautifully dissolved, a piece at a time. We break so we can take in aliveness and we dissolve so we can be taken in. This breaking and dissolving in order to be joined is the biology of compassion. The way that muscles tear and mend each time we exercise to build our strength, the heart suffers and loves. Inevitably, the tears of heartbreak water the heart they come from, and we grow."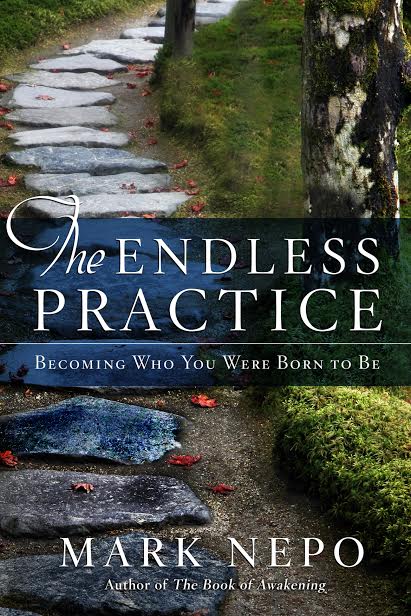 Also appears in the book:
The Endless Practice| Becoming Who You Were Born to Be 
By Mark Nepo
Atria Books | 336 pages | ISBN 9781476774664 | July 2015