Earth Guardians | Xiuhtezcatl Martinez on education
Xiuhtezcatl Martinez is the youth director of Earth Guardians, a nonprofit that encourages young activists, artists and musicians from around the world to connect and become involved in positive change (#GenerationRyse). In 2013 Xiuhtezcatl received the "Youth Change Maker of the Year" award from President Obama. He has spoken on three occasions at the United Nations, recently daring a group of world leaders to do something real about climate change. 
These statements to Kosmos Journal were facilitated by Eric Schneider, founding director of Youth LeadeR. See the feature on Youth LeadeR in this newsletter.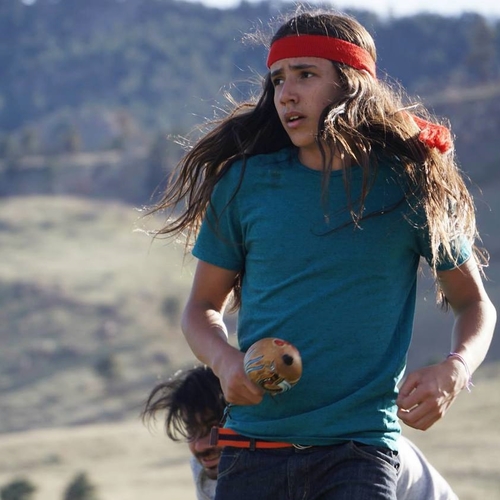 Xiuhtezcatl Martinez: One of the most important things I have learned is that when I use my creative passions for good in the world, amazing opportunities and doors open up. I have learned if I lead by example then I can inspire others to also do the same.
I see the power that I and other young people have around the planet to create huge changes and the kind of world we deserve to inherit.   I believe if we, as young people, unite our efforts, we can accomplish just that.
Our schools are not preparing us for the kind of world we are being left with and in order to really change the world, we have to change our educational systems because we are being educated to fit into a system that is destroying our planet.  I think the most important value a school should instill in its students is to respect, love and care for our sacred earth that gives us life.  If you love something you will naturally want to take care of it!  Our schools should also empower and support our creativity so we can grow up being happy, healthy adults doing what we love instead of being educated to fit into a dysfunctional system.
I attend a school where we believe the "World is our classroom".  We study and explore ecosystems around the planet and how they are being affected by humans.  We study the solutions to turn the tides on these issues and implement these solutions in our communities locally.
Teachers need to honor the creative passion of youth and support them in developing those skills, so they grow up loving what they are doing.  They also need to help students reconnect with the Earth by incorporating programs that get students out of the classroom and into nature.  There is so much to learn from the natural systems that are all around us.  Students need to be educated about the world they are inheriting and taught solutions to these problems.
We need a global shift in the way we view the Earth, and to change the fundamental beliefs of our entire society if we are to live on this Earth as a global community and if we are to make it through these global crises we are facing. So what parents, citizens and decision-makers can do is realize every decision they make is a vote for or against our future.  They can lead by example so that their children grow up with a different mindset and relationship with themselves and the world around them.
KID WARRIOR – A BLKFLM x ANCHORLIGHT Production; Directed by Vanessa Black; Cinematography by Kevin Hayden. Presented by purpose.com
http://iframesrc=https://player.vimeo.com/video/125505125?title=0&byline=0&portrait=0&badge=0width=500height=281frameborder=0webkitallowfullscreenmozallowfullscreenallowfullscreen/iframepahref=https://vimeo.com/125505125KidWarrior:TheXiuhtezcatlMartinezStory/afromahref=https://vimeo.com/blkflmBLKFLM/aonahref=https://vimeo.comVimeo/a./p